Bitcoin is having its moment in the sun.
The controversial and volatile virtual currency has had a meteoric rise this year and has jumped more than six-fold in value since the summer.
Amazingly, it blew by the $16,000 to the dollar mark on Dec. 7 and its overall market value is roughly $230 billion.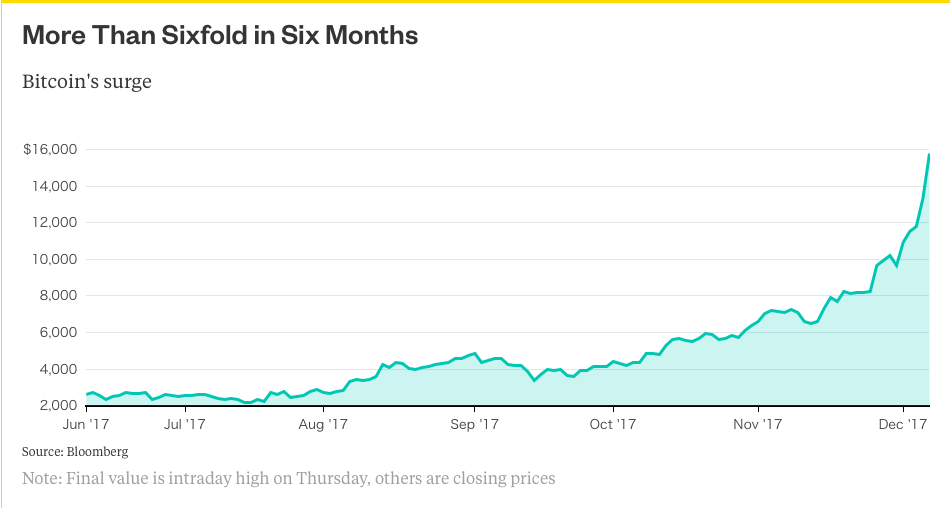 Bitcoin Futures
However, risky, the cryptocurrency is finally getting acknowledged by regulators.
The Commodity Futures Trading Commission (CFTC) has given the regulatory nod for the listing of bitcoin futures on two of the world's largest futures exchanges.
The Chicago Board Options Exchange (CBOE) began trading bitcoin futures on Dec 10, and will be followed by the CME Group later in the month.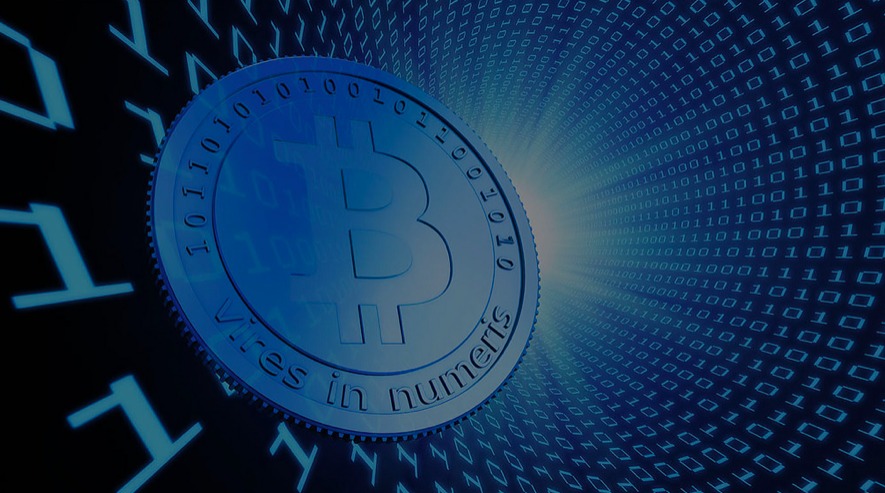 Bitcoin ETFs?
Institutional investors are prohibited from investing in bitcoin directly, so futures will provide a way in for the first time.
For the virtual currency to go mainstream, though, you'd need the introduction of bitcoin exchange-traded funds.
So far there's no sign of that happening anytime soon.
The Securities and Exchange Commission has turned down several bitcoin ETF applications.
Highly Volatile
Bitcoin is a highly risky investment for mom and pop investors in my opinion.
On Dec. 8, its value dropped 18% to a low of $14,095. Such is the roller coaster ride called bitcoin.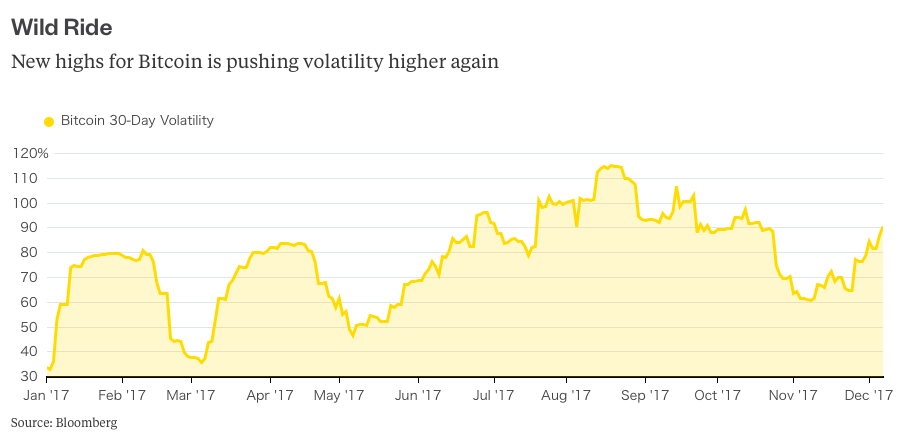 The volatility spikes have come fast and furious.
It may be a while before this currency is considered a reasonably safe investment by everyday investors.
Disruptive Technology
JP Morgan Chase CEO and Chairman Jamie Dimon has called Bitcoin a "fraud" and "worse than tulip bulbs."
However, crypto-bulls like the Cameron and Tyler Winklevoss argue that bitcoin is a welcome and disruptive technology that will transform and lower costs in the credit card payment system controlled by global banks.
The two investors have become bitcoin billionaires investing in the virtual currency.
Takeaway
That debate seems sure to continue into 2018.
Yet there's no question that cryptocurrencies have passed an important mark with the arrival of bitcoin futures trading.
In my opinion, this is one alternative asset class that won't be going away anytime soon.

Photo Credit: Vitalij Fleganov via Flickr Creative Commons