Looking to add mid- and large-cap stocks to your portfolio without getting hit with expensive fees?
If so, the Covestor Value Portfolio may be worth a look.
This smart beta strategy is designed to systematically deliver return and risk characteristics of large- and mid-cap stocks within the US equity market.
Covestor's Smart Beta portfolios are carefully constructed baskets that rank stocks by traits other than their market value, the standard methodology employed by traditional benchmarks, such as the Standard & Poor's 500.
Smart beta investment strategies are one of the most powerful trends in investing with assets under management now topping $500 billion.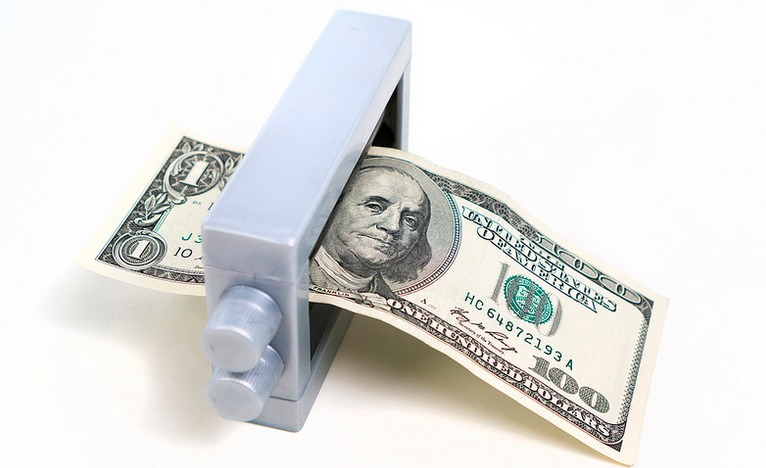 Rules-Based
The Value Portfolio is implemented using a factor-based approach, grounded in academic research, and offered at a relatively low cost.
The goal is to achieve an alternative risk-return profile, which is more attractive than a simple capitalization-weighted index such as the S&P 500.
300 Positions
The Value portfolio targets an allocation of 300 long positions. Stocks with attractive valuation ratios receive higher allocations, and both trailing and forward price-earnings valuation ratios are considered when determining allocations.
This contrarian approach to stock selection allows us to allocate capital to companies that may be out of favor with the market, but poised for recovery.
Quarterly Rebalancing
As a form of risk control, the portfolio construction process is designed to penalize high volatility in stocks and avoid excessive concentration in single sectors of the market.
Sell decisions are based exclusively upon the quarterly rebalance criteria: stocks sold are replaced by stocks with more attractive value characteristics.
Covestor Lineup
The Covestor Smart Beta portfolios are calibrated for specific stock features and performance metrics designed to deliver a better risk and return trade-off.
Some reasons to take a look at Covestor Smart Beta portfolios:
Low Cost: With an 8 basis point management fee, Covestor Smart Beta portfolios are competitive with existing products in the marketplace.
Low Minimums: Portfolios have low investment minimums of just $5,000 through use of fractional shares.
Transparency: Investors have immediate, online access to information on holdings, trades and performance.
Photo Credit: Pictures of Money Via Flickr Creative Commons
Interested in finding out more? You can learn more about Covestor, or try our services with a free trial account.
Disclaimer: Covestor's Smart Beta Portfolios are not Exchange-Traded Funds or mutual funds but are portfolios made up of individual stock holdings. These portfolios mainly invest in stocks and may not be suitable for all investors. You may lose all or part of investments in these portfolios, and their past performance is no guarantee of future results. You may find additional information on the risks, conflicts of interest, applicable brokerage commissions, fractional shares, and limitations on investments and divestments associated with these portfolios (along with Covestor's full disclosures) on the Forms and Agreements page at interactiveadvisors.com. Covestor Ltd. is an investment advisor registered with the Securities and Exchange Commission ("SEC"). Registration does not imply a certain level of skill or training. Brokerage services are provided to Covestor clients by Interactive Brokers LLC, an SEC-registered broker-dealer and member NYSE/FINRA/SIPC and a Covestor affiliate.