What are smart beta strategies all about? And what makes Covestor smart beta lineup unique?
For one thing, our new strategies are managed in-house by an investment team led by a seasoned professional, Chief Investment Officer Sanjoy Ghosh.
Sanjoy began his investment career at Putnam Investments, where he started as a quantitative analyst and worked on a portfolio team responsible for the US Large-Cap Growth Structured Equity portfolios.
He oversaw alpha research for PanAgora Asset Management's equity and multi-asset strategies and did investment product development work on emerging markets, extended alpha and long-short products.
Along the way, he's gained expertise in multi-asset portfolio construction and optimization allocation across a broad range of asset classes.
Sanjoy has a BA in Math and Economics from Colgate and a MA and PhD in Finance from the Wharton School of Business at University of Pennsylvania.
Here are his thoughts on the smart beta investing phenomenon and what Covestor brings to the party.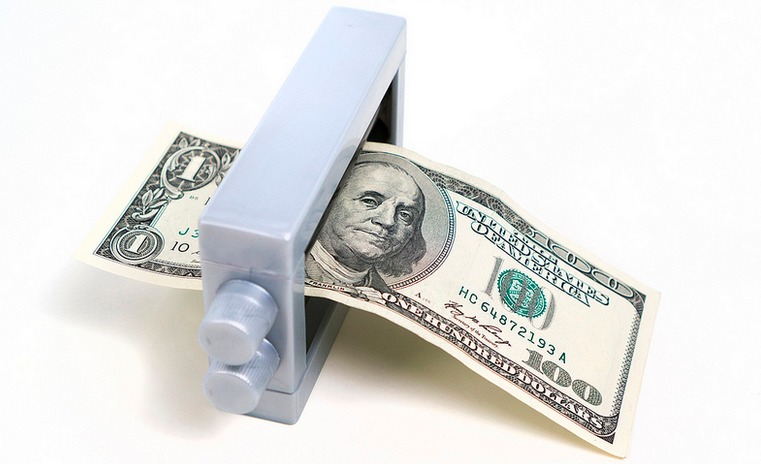 Why is Covestor launching a smart beta portfolio lineup?

Our core mission at Covestor is to provide a comprehensive array of portfolio choices at the lowest possible cost to help investors meet their financial goals.
We're always looking to enhance our portfolio lineup to better serve investors. Hence, the roll-out of the Covestor Smart Beta portfolios
What is smart beta in a nutshell and why is this investing approach attracting so much attention?
Smart beta investment strategies are one of the most powerful trends in investing with assets under management now topping $500 billion.
Rather than rely on the traditional approach of blindly weighting a passive index tracker with stocks by market-capitalization, the Covestor Smart Beta portfolios are calibrated for specific stock features and performance metrics designed to deliver a better risk and return trade-off.
How do these portfolios work exactly?
Our portfolios are designed for exposure to desirable stock characteristics, or factors, such as robust growth, valuation, quality, and dividends that have been back tested.

On top of that, we've developed filters to screen out undesirable stocks and a repeatable rules-based framework to determine position allocations.
Finally, these portfolios are rebalanced quarterly; stocks sold are replaced by new ones with more attractive factor-related characteristics.
What makes the Covestor smart beta line-up unique?
We believe that we offer a great value proposition to investors.
Our team manages these quantitatively-oriented equity strategies in a disciplined manner that compete with actively-traded mutual funds–but at a lower cost to investors.
With an 8 basis point management fee, Covestor Smart Beta portfolios are competitive with existing products in the marketplace.
Also, the Covestor Smart Beta portfolios have low investment minimums of just $5,000 through use of fractional shares.
Any potential downsides?
Like with any other investment product, it pays to do your homework.
Some smart beta indices are pretty straightforward, but others are based on complex methodologies.
Potential investors ought to make sure any new investment is appropriate to his or her overall financial goals and appetite for risk.

So read the individual portfolio profile pages and risk disclosures on our website and consult an investment professional, if need be, to make sure you're adequately informed before diving in.
We pride ourselves on transparency at Covestor. Our smart beta strategies have clear and well-defined rules.
Covestor investors also have immediate, online access to information on holdings, trades and performance.
Interested in finding out more? You can learn more about Covestor, or try our services with a free trial account.
Photo Credit: Pictures of Money via Flickr Creative Commons
Disclaimer: Covestor's Smart Beta Portfolios are not Exchange-Traded Funds or mutual funds but are portfolios made up of individual stock holdings. These portfolios mainly invest in stocks and may not be suitable for all investors. You may lose all or part of investments in these portfolios, and their past performance is no guarantee of future results. You may find additional information on the risks, conflicts of interest, applicable brokerage commissions, fractional shares, tax implications, and limitations on investments and divestments associated with these portfolios (along with Covestor's full disclosures) on the Forms and Agreements page at interactiveadvisors.com. Covestor Ltd. is an investment advisor registered with the Securities and Exchange Commission ("SEC"). Registration does not imply a certain level of skill or training.
Brokerage services are provided to Covestor clients by Interactive Brokers LLC, an SEC-registered broker-dealer and member NYSE/FINRA/SIPC and a Covestor affiliate.  Please note that Covestor's affiliated broker dealer Interactive Brokers charges commissions separately from and in addition to Covestor's management fee.  In addition to these commissions, whenever the overall monthly commissions paid by all Covestor client accounts do not amount to at least $10 in commissions per account per month, Interactive Brokers will collectively charge Covestor clients any difference between the actual commissions and the $10 minimum, on a pro rata basis.  Despite the lower minimum investment required for investments in Covestor's Smart Beta portfolios, clients must still open a brokerage account with Interactive Brokers LLC and meet Interactive's $5,000 minimum funding requirement before being able to invest in any portfolios on the Covestor platform.