The US stock market has been on a tear since the election of Donald Trump. On March 1, the Dow Jones Industrial Average surged more than 300 points and crossed the 21,000 mark.

Yet investors are feeling positively bullish overseas as well.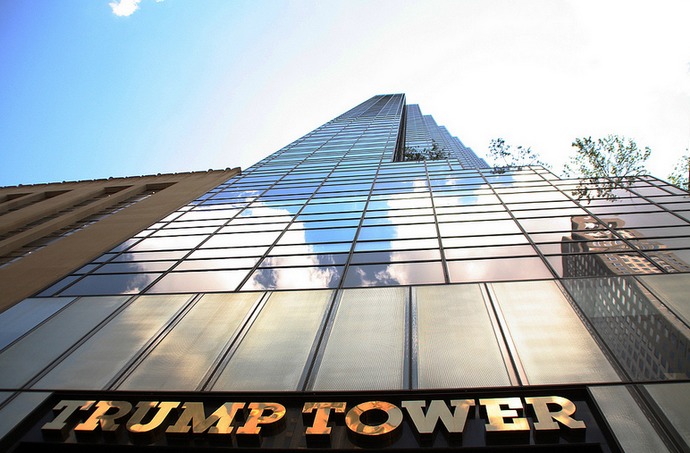 Check out this chart of the Bloomberg World Stock Market Capitalization Index that traces the market value of publicly traded companies worldwide.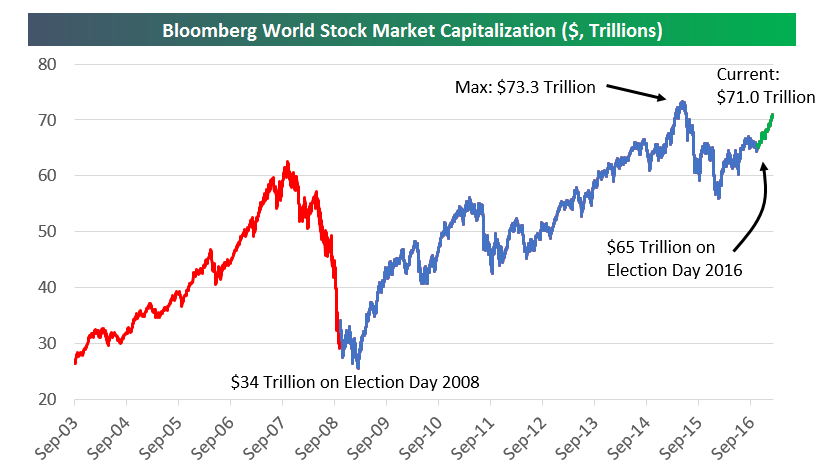 $71 Trillion
Since Trump's upset victory last November, some $6 trillion has been added to the global market cap of $71 trillion as of February 24, according to an analysis by Bespoke Investment Group.
That said, the global index has yet to eclipse its high of $73.3 trillion seen back in 2015.
Kazakh Rally
Some regional markets are on fire.
The Kazakhstan Stock Index (KASE) is up a torrid 73% over the last year as of February 24.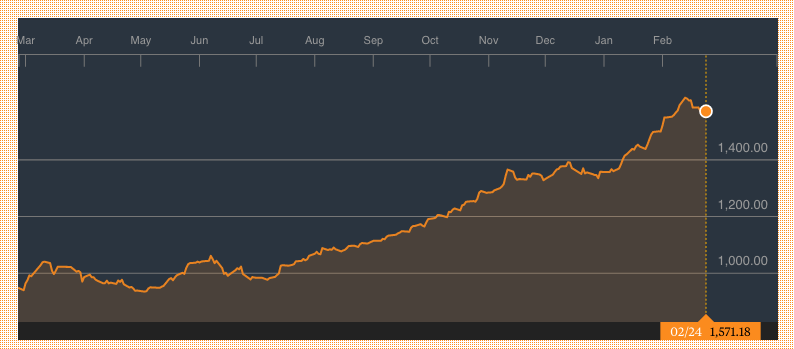 Meanwhile, the Johannesburg Stock Index has advanced 26% over the same time period.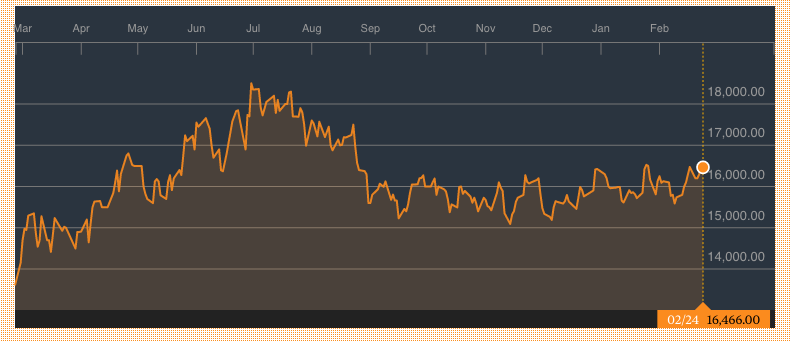 High Fliers
As Bespoke Investment Group notes, 23 out of the top 40 best-performing global stocks as of February 24 are from the US.
At the top of the list is Swiss healthcare and pharmaceutical manufacturer Actelion (ALIOY), followed by American industrial and rail player CSX Corp.
Some 17 of these 40 best performers globally are financials.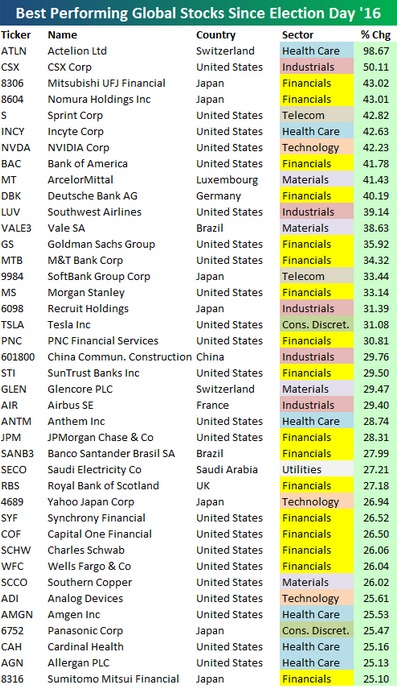 Takeaway
Turns out that the Trump bump is a global phenomenon.

Just how long that lasts is anybody's guess.
But for the moment, Trump's arrival to the White House has coincided with an explosive stock rally worldwide.
Photo Credit: Brad via Flickr Creative Commons