US Federal Reserve Chair Janet Yellen has just entered the fray about whether stocks are overvalued.
In congressional testimony, Yellen said that market valuations were "quite high" and that there were "potential dangers there."
Here are 5 reasons to take that warning seriously.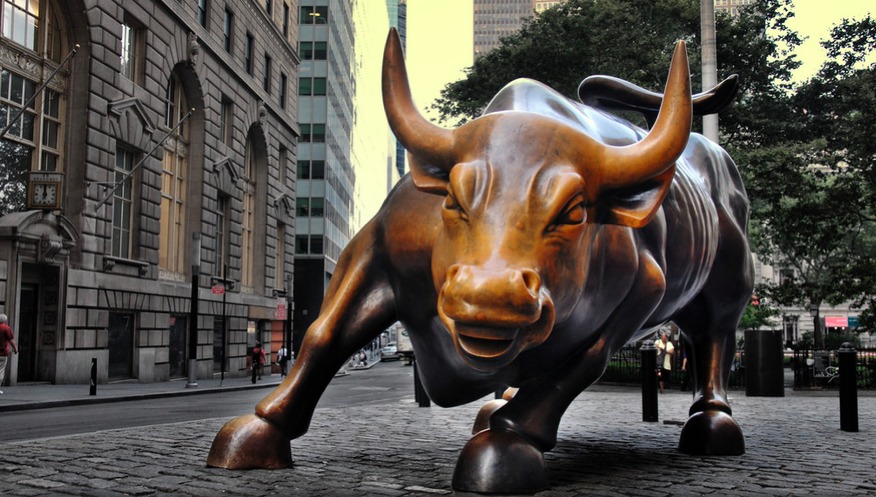 Range-Bound
This bull market, now in its sixth year, is starting to show its age.
One sign of potential trouble is that stocks have been in a range-bound trading pattern for the last year or so.
In recent weeks, share prices have been testing the lower part of the range. That could be a sign of trouble.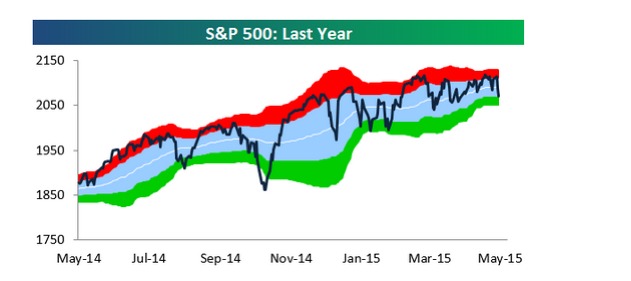 Market Breadth
Another worrisome sign is the shrinking breadth of stocks participating in the rally.
According to Bespoke Investment, just 35.4% of the stocks in the S&P 500 (as of May 6) are trading above their 50-day moving averages.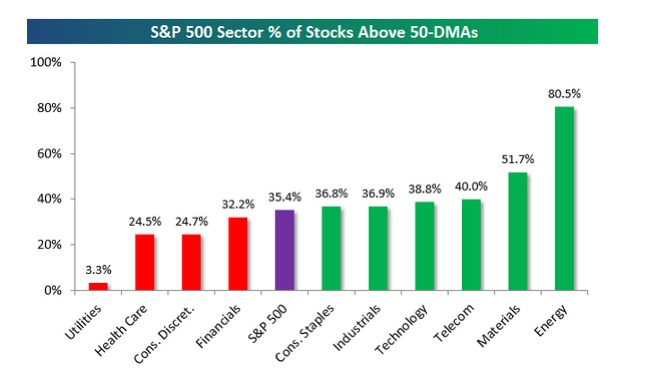 Bullishness
Nor is investment sentiment all that grand, despite the fact that the S&P 500 and Nasdaq are trading near all-time highs.
Bullish sentiment has been declining for the past 8 weeks, according to data compiled by the American Association of Individual Investors (AAII).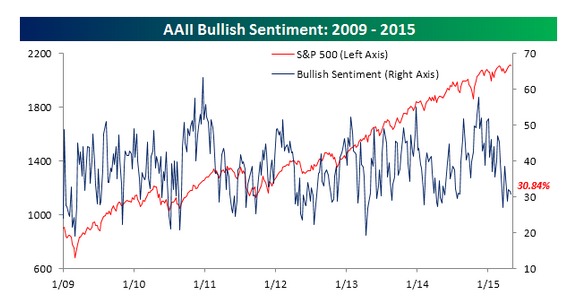 Valuations
Consider this: The 10-year average price-to-earnings ratio for the S&P 500 Index is 15.8, as the Wall Street Journal reported
As of May 6, the index traded at 17.5 times the last 12 months of earnings, according to FactSet.
That's up from 16.5 a year ago.
Earnings
That might not matter so much if earnings were on an upward trajectory.
They're not.
With 417 companies reporting first-quarter results,  according to FactSet, earnings among companies in the S&P 500 are on pace to grow by just 0.2%.
As of May 1, companies listed on the S&P 500 reported an average 4.1% decline in revenue growth, according to Zacks Investment Research.
Only 43.1% of the companies beat revenue estimates.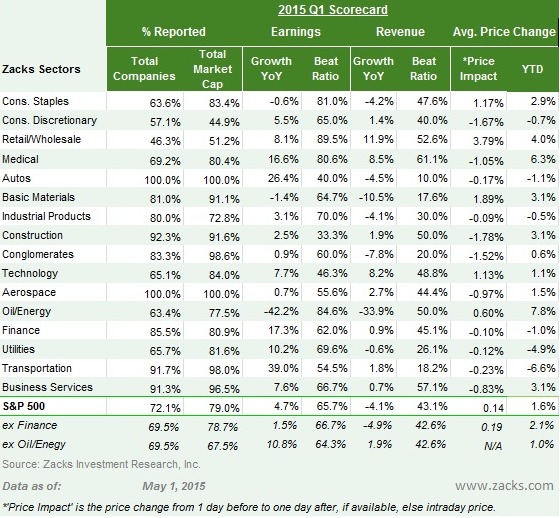 Takeaway
There's evidence that this bull market is starting to get winded.
Judging from a number of key metrics–valuations, market breadth, investor sentiment and earnings–the stock market could be entering a tough patch.
At least there are enough warning signals to catch the attention of Janet Yellen and the economists at the Fed.
Continued Learning: ETF strategy, How to play China
Photo Credit: Sam Valadi via Flickr Creative Commons