One of the hottest debates in global investing right now is the future fate of biotech stocks.
Is there a gargantuan bubble in the making?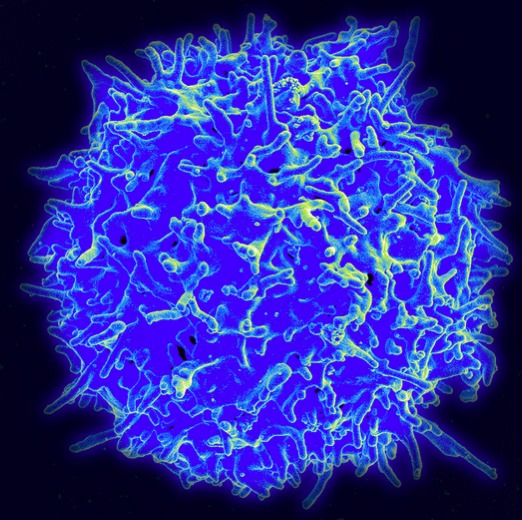 White Hot
There is no denying that biotech stocks have been on fire for some time now.
The Nasdaq Biotech Index is up about 41% over the last year through April 2.
That compares with the 14% gain by Nasdaq-100 Tech Index of the largest technology companies listed on the exchange operated by Nasdaq OMX Group.
High-Flying
Big name biotech firms–Gilead Sciences (GILD), Amgen (AMGN), Biogen (BIIB) and Celgene (CELG)–have enjoyed 20%-plus gains over the last year through April 2.
The iShares Nasdaq Biotech ETF (IBB) has also been rolling up huge gains. As of April 2, it's up 41% over the last 12-months.
Deal Mania
Investor interest in biotech companies is being driven in part by dealmaking.
A number of startup firms have been snapped up by big pharmaceutical companies looking to expand their product line or get exposure to promising new therapies.
March Madness
In late March, alone, there were four major biotech deals.
They included Horizon's Therapeutics' (HPTX) $1 billion takeover of Hyperion and Teva Pharmaceuticals' (TEVA) purchase of Auspex Pharmaceuticals (ASPX).
However, there are signs that biotech stocks may be overheating.
Pricey
The Wall Street Journal recently pointed out that the Nasdaq Biotechnology Index trades at 10 times the annual sales of its companies.
That compares with 2.3 times for the companies that make up the broader Nasdaq composite index.
Short Traders
Biotech stocks have also gained the attention of short traders.
The short interest ratio has about doubled for the Nasdaq Biotechnology Index since 2013.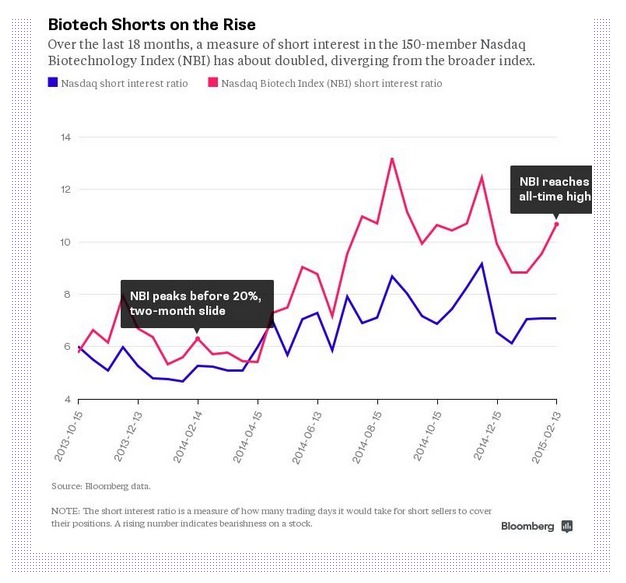 Optimists
Not everyone sees a biotech bubble in the making.
Ravi Mehrotra at Credit Suisse recently issued a report that, while conceding valuations were high, made the case that the sector wasn't heading for a crash.
Mehrotra argues the industry is on the cusp of delivering commercially-viable, breakthrough drugs and treatments.
Progress in gene therapy, stem cells research and cell engineering have justifiably led to greater investor interest, according to Mehrotra.
Takeaway
These are exciting times for biotech firms with cutting- edge technologies that may someday revolutionize treatment of serious illnesses.
However, investors may be getting a little overly exuberant based on current valuations and rising short interest by bearish speculators.
Investors should tread carefully if they venture into biotech stocks.
Continued Learning: As Nasdaq soars, bubble fears grow
Photo Credit: NIAID via Flickr Creative Commons
The investments discussed are held in client accounts as of April 6, 2015. These investments may or may not be currently held in client accounts. The reader should not assume that any investments identified were or will be profitable or that any investment recommendations or investment decisions we make in the future will be profitable.