In February, oil prices probably hit bottom in my opinion.
That raises the possibility that the energy shares in the Aspect Large Cap Value portfolio may rise from recent lows.
That said, energy holdings as Transocean (RIG) and Chevron (CVX) have not moved up much so far.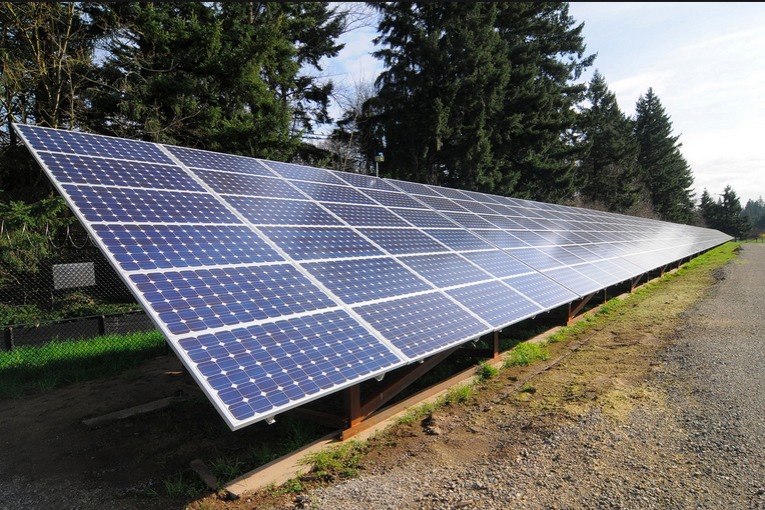 First Solar
However, the downward move in oil stocks has created a wonderful buying opportunity in First Solar (FSLR).
Also, we sold Cisco Systems (CSCO).
In retrospect, we may have sold it too early. However, the money we raised enabled us to fund our First Solar position.
My investment thesis is that First Solar has become undervalued in the wake of the swoon in oil prices.
In the past, the company's shares have moved independently of the price of oil.
Strong Guidance
That gave me some basis to believe that First Solar would rise even more once oil prices recover in earnest.
The company's management has announced guidance for 2015 earnings estimates of around $4 per share.
In another positive development, First Solar and SunPower Corp. (SPWR) announced plans for a joint venture that will own and operate some of their projects.
Market Backdrop
As far as the overall market is concerned, I am a bit nervous.
I don't like the fact that I am having such a hard time putting money to work.
I also don't like the fact that Apple (AAPL) has accounted for around 50% of the rise in the NASDAQ Composite Index this year.
If I see Ford (F) shares trading more than $17 per share, I may consider winding the the position down or liquidating it entirely.
RCI International
Finally, I am waiting for details to emerge about the nightclub chain RCI International's (RICK) plans for setting up a real estate investment trust and resolving legal issues that have weighed on the company's stock.
Once these clouds are lifted, I believe that the company's share outlook may improve.
Teva
I am also watching Teva (TEVA).
While I do not think that drugmaker will be acquired, it is possible they may get an offer.
At the same time,  the metals and energy stocks that we own could begin to show life in the coming months in my opinion.
I would not be surprised to see gold or oil outperform other asset classes as the year progresses.
Aging Bull
Still, it is a very difficult environment and we are in the late stages of a bull market.
There is still money to be made, but I will not hesitate to trim stocks when I can.
Outside of the stocks I already own, I can't find much to get excited about.
Continued Learning: Is nightclub chain RCI International in play?
Photo Credit: Portland General Electric via Flickr Creative Commons