RCI International (RICK), formerly Rick's Cabaret, reported another solid quarter with more than 20% year-over-year revenue growth.
The company is the leading publicly traded "adult entertainment" stock and has more than 40 gentlemens' clubs nationwide.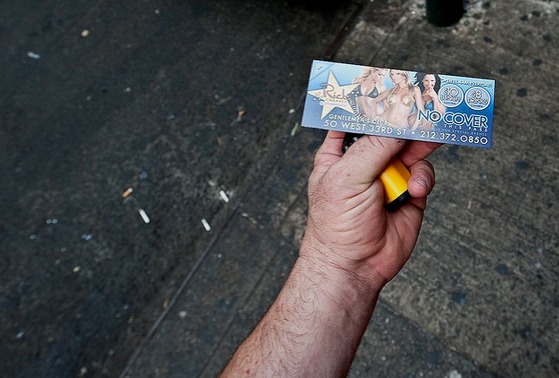 Share buybacks
Management is allocating an increasing amount of free cash flow to buy back shares.
The reason, in my opinion, is that executives believe that the stock is undervalued and that's a better of use of cash than chasing potential acquisitions.
In order to unlock value in the shares, management has been exploring the creation of a real estate investment trust (REIT) which might unlock the value of the property that the company owns.
If so, that could potentially benefit shareholders.
Legal Settlement
I believe there will be forward movement on the REIT initiative in 2015 as well as a settlement in the long-running legal battle the company has had with the state of Texas over taxes.
With the stock currently trading at a valuation equivalent to around one times sales, RCI International is attractively priced in my opinion.
I would not consider selling the stock from the Aspect Large Cap Value portfolio unless it trades above $13 per share from about $10.60 per share now (as of February 18).
I have no way of knowing for sure, but I believe there is a possibility of RCI going private. After all, if management believes that the assets are undervalued, other entities may feel the same way.
So there remains the slight possibility that RCI could get taken private for around $20 per share in my opinion.
Photo Credit: Jazz Guy via Flickr Creative Commons
The investments discussed are held in client accounts as of February 18, 2015. These investments may or may not be currently held in client accounts. The reader should not assume that any investments identified were or will be profitable or that any investment recommendations or investment decisions we make in the future will be profitable.