Sometimes, the equity market is a little bit like a beauty pageant in which glamour stocks get a disproportionate share of the attention.
And right now, there's probably no stock on earth that receives more breathless media coverage than Apple (AAPL).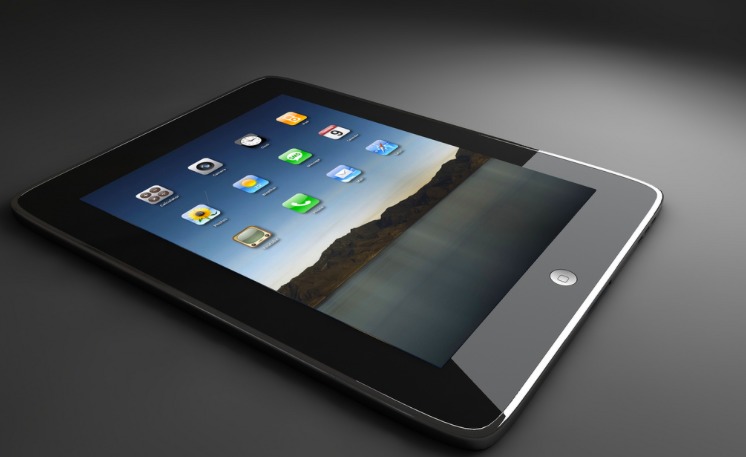 News that the company has been secretly working on design of an electric vehicle has lit up the Internet in recent weeks.
Glam Stocks
Apple's shares are up a sizzling 19% so far this year through February 20 to about $129 per share.
Earnings are expected to jump 32% over the next 12 months and Barron's recently predicted Apple shares could reach $160 per share over the next year.
It's current market value is a nearly $775 million.
Yet what if I told you there are plenty of decidedly boring stocks have smoked Apple's share gains?
Tracey Ryniec at Zack.com indentified five stocks that outperformed Apple over the last five years.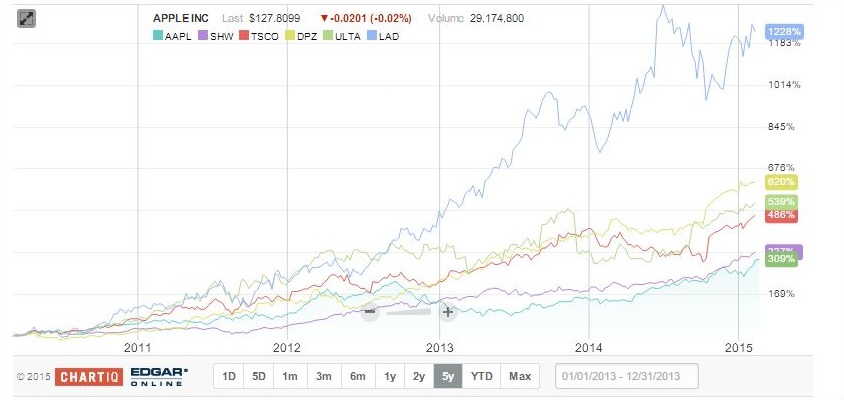 No-names rule

The Apple beaters include automotive retailer Lithia Motors (LAD), Domino's Pizza (DPZ), beauty retailer Ulta (ULTA), Tractor Supply Company (TSCO) and paint manufacturer Sherwin Williams (SHW).
Even a faded brand like Sony (SNE), a company on course to lose $1.4 billion in its current fiscal year, has delivered a better one-year return than Apple (as of February 20) as investors look ahead to a rebound in 2016.
Glory hogs
Apple is a great company with a dynamic CEO, cool products and a global reach.
Business publications and tech sites devote an inordinate amount of coverage to the company's every move.
Tesla (TSLA), Facebook (FB), Google (GOOG), Starbucks (SBUX), Walt Disney (DIS), Coca-Cola (KO) and Nike (NIKE) are pretty much in the same camp.
When is the last time you've read a business magazine cover story about Sherwin Williams?
Boring rocks

There's a certain cachet to owning stocks with a big media profile. But is being star-struck by glamour stocks a good thing for your portfolio?
A long-term study by Brandes Institute, which crunched data from 1980 to 2014, found that value stocks outperformed glamour stocks across valuation metrics, regions and market capitalization size.
Takeaway

There's nothing wrong with investing in a high-profile company if you find its business prospects exciting.
However, a well-balanced portfolio should also have plenty of value stocks with strong fundamentals, even if they're operating prosaic businesses.
Flash is nice. Sound business fundamentals are even better.
Continued Learning: How Sony got its groove back
Photo Credit: Thor via Flickr Creative Commons
The investments discussed are held in client accounts as of February 23, 2015. These investments may or may not be currently held in client accounts. The reader should not assume that any investments identified were or will be profitable or that any investment recommendations or investment decisions we make in the future will be profitable.