by Michael Tarsala, CMT
Yowza, market participants are risk averse!
Defensive names are dominating the short list of stocks that are still holding up just fine right now.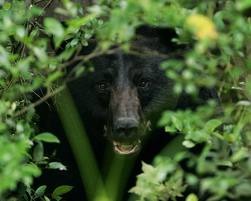 Using a mix of screeners including one at ramprt.com and getstockideas.com, I looked for stocks that still had this going for them:
Positive price momentum
Still trading above their 50-day moving averages
Market caps of $5 billion and above
I pumped out a list of 66 U.S.-listed stocks, a very small number out of a potential list of 980 (7%).
From that short list, 94% (61 out of the 65) were defensive plays or from defensive groups. Lots of utilities were on the list, as well as consumer staples, biotech and pharma stocks, REITS and some tobacco plays.
For reference, I dumped the short list of tickers at the bottom of this post.
Out of the four non-defensive stocks still on the list, three were alcohol-related, which I consider a quasi-defensive industry group. People tend to drink in good times and bad. When the going gets tough, they'll switch to beer, wine or the cheap stuff. So it was no surprise to see Anheuser-Busch/InBev (BUD) on the list. Yet Beam Inc. (BEAM) and Brown-Forman (BF-B) also were there, as they continue to benefit from a long-term shift toward booze drinking relative to beer and wine.
Polaris Industries (PII) is one of two non-defensive stocks out of the initial screen of 980. Hooray for quads and snowmobiles (which otherwise wouldn't mix with booze). The other is Transdigm (TDG), maker of aircraft components.
This defensive posture is not likely to turn on a time. Yet for me, finding only two decent-sized risk-on stocks that are still chugging along is a contrarian signal. It may be a reason for investors with a long-term horizon to start doing more homework in the risk-on sectors.
A few other things to keep in mind:
The McClellan Oscillator (one I depend on) is at -63; readings below 0 are oversold, and I find readings below -100 to be VERY oversold.
Read the latest from Liz Ann Sonders today, on why this pullback might not be as bad as 2010 and 2011.
More near-term market downside is possible, although it may be time to start looking in the scary places for value.
List of 66:
MNST, GILD, BIIB, REGN, CHD, PII, AGNC, WEC, ORLY, KMB, NEE, AMT, WRB, SRE, SPG, KO, TDG, HCP, NGG, NI, CB, GGP, CMS, XEL, BF.B, WFM, MAC, PGN, EIX, AMGN, SCG, ESS, HCN, DLTR, PNW, LLY, DUK, FRT, ROST, O, VTR, PFE, OGE, ABT, OKE, ACE, D, CL, BEAM, ACGL, VNQ, AVB, DTE, ED, KFT, MO, AEE, SO, KOF, CINF, DG, KIM, CVS, CPN, BUD, GSK