Let's imagine a company. A company whose revenue grew 61% year-over-year in its most recent reported quarter.
A social media company with over 88% of its ad revenue from mobile ads.
With operating cash flow margins of 18%. With hundreds of millions of users. Plus a brand name that alone is probably worth a billion dollars.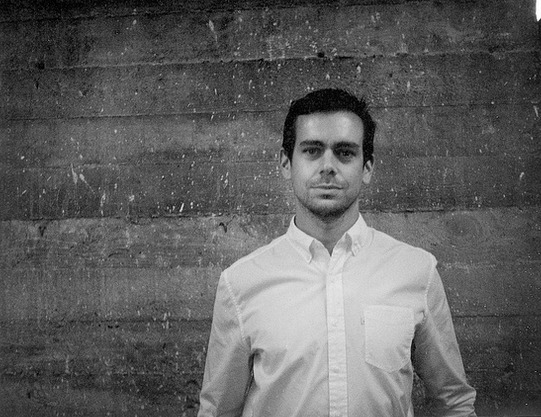 Twitter's Strengths
OK, if you guessed Facebook (FB), you're close. But if you guessed Twitter (TWTR), you're right.
The fact is that Twitter ticks a lot of the boxes that smart-money investors like, including revenue growth, a heavy skew toward mobile use and now, with the return of Jack Dorsey to permanent CEO status, a founder at the helm.
But Facebook's and Twitter's stock prices have gone in opposite directions for the last two years.
With Twitter trading near post-IPO lows and Dorsey back in the saddle, should investors double-down?
Closer Look
Mmmmmm….perhaps.
Here's why it's hard to say.
On one hand, Twitter's problems are, like its high double-digit revenue growth, problems a lot of companies would like to have.
So it's reasonable to expect that investors that missed out on Twitter's post-IPO run-up are waiting for the stock to settle before beginning new positions or adding to existing ones.
Fundamentals
How long should they wait?
Technically, Twitter's chart broke in late June when its 50-day simple moving average (SMA) fell through its 200-day SMA.
By then, Twitter's stock had already fallen from the low $50s to the high $30s and of course it's kept falling ever since.
Shares hit their current mid-$20s levels a month ago and in early October were only moving off those lows on the Jack Dorsey news.
Upside Surprise
Fundamentally, however, things are brighter, as I noted in my first paragraph. On top of those positives are that the company's revenue and adjusted-EBITDA growth rates were actually higher than reported, when the adverse impact of the strong U.S. dollar is taken into account.
And the good news is brighter still because Twitter's June quarter revenue and adjusted-EBITDA performance was above even its own prior guidance.
So I'm thinking, why hold off?
Answer: Jack Dorsey.
Stretched?
No, it isn't that Dorsey isn't capable – he is. Rather Dorsey's problem is that he happens to be the CEO of another company he founded, Square. And Square has been reported to have filed for its own IPO earlier this year.
Jack Dorsey may be a lot of things – talented, visionary, hard-working – but being the CEO of two public, fast-growing, game-changing companies is deeply unwise and will be detrimental to both Twitter and Square.
Twitter and Square each need a full time CEO. It's ridiculous that Twitter's board didn't demand that Dorsey choose one or the other.
Founder Worship
It's a sign of the Cult of the Founder that permeates Silicon Valley and prevents grown-up decisions from being made. It's also amazing that the General Counsel of Twitter didn't resign on the spot when the decision to make Dorsey full-time was voted upon.
Having the CEO of your high-flying public tech company also running another high-flying tech company down the street is rife with potential conflicts.
For example: what if an exceptionally talented engineer or executive approaches Dorsey in person with the news that she or he will soon be available?
How does Dorsey decide for which company he'll hire that person? Who will gauge whether he favored one company at the expense of the other?  
This will all be grist for a class action investor lawsuit if (or more likely, when) one of those companies' stocks has an abrupt reversal.
Time to Choose
Dorsey should be CEO of Twitter and relinquish his role at Square.
Square pioneered its form of payment and transaction technology but now has numerous deep-pocketed and industry-leading competitors like Intuit, PayPal and Verifone.
It's extremely unlikely that Square will be able eventually dominate that space.
But Twitter is a one-of-one company that not only pioneered micro-blogging, it also now dominates it.
"Tweet" is a verb as much as "Google." They say that journalism is the first draft of history. Well, Twitter is the first draft of journalism.
Time to Sell?
Dorsey and the company he co-founded have a chance to solidify that position with some well-crafted enhancements, such as using the acquired Periscope video streaming technology to further Twitter's content creation ability.
It's a no-brainer: Dorsey should run Twitter and only Twitter. But he isn't doing that.
So for now I think it's a good time to hold off on starting or adding to a position in Twitter shares.
Square

What about an investment in the Square IPO?
While Square is best known for its easy-to-use card readers that attach to a smartphone, it has also tried with varying levels of success to develop and market products and services like digital wallets and person-to-person payments.
It's unlikely the company is even profitable. Plus there are those pesky competitors.
It's reasonable to assume, therefore, that perhaps Dorsey's decision to return to Twitter full time is itself a message that he won't be CEO of Square for very long.
Photo Credit: Esten Hurtle via Flickr Creative Commons
The investments discussed are held in client accounts as of October 7, 2015. These investments may or may not be currently held in client accounts. The reader should not assume that any investments identified were or will be profitable or that any investment recommendations or investment decisions we make in the future will be profitable.