As regular readers know, Cable Car has published commentaries on the ongoing effort to encourage the Centers for Medicare and Medicaid Services (CMS) to reconsider the reimbursement rate for Cologuard, a test marketed by Exact Sciences (EXAS).
CMS has preliminarily determined not to change the reimbursement rate for Cologuard.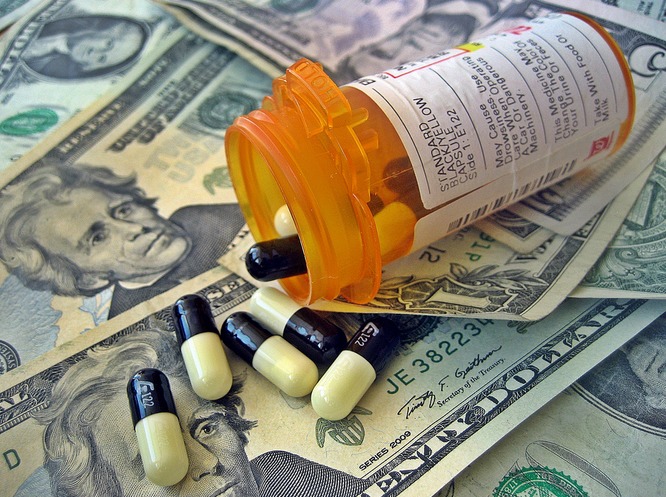 Cost Inflation
In my opinion, Turing Pharmaceutical's recent decision to increase the price of Daraprim became emblematic of wider biotechnology industry practices that contribute to healthcare cost inflation.
Optimal drug pricing is a more nuanced question than the immediate outrage suggests, but the systemic problem is not limited to pharmaceuticals.
Even government payers do not always feel empowered to consider cost-effectiveness when establishing reimbursement rates.
Screening
Unlike the niche commercial toxoplasmosis market served by Daraprim, CRC screening is in large part a publicly financed benefit recommended for almost everybody over the age of 50.
Americans are now being asked to pay more for non-invasive screening.
The transformation of Exact Sciences from a heavily promoted penny stock with a failed DNA-based CRC detection technology at the end of the last decade to the multi-billion dollar company of today was premised on what now appears to have been a remarkably foresighted decision.
Costs V. Benefits
The company took a decades-old screening test, licensed expensive diagnostic biomarkers not reimbursable for screening on their own, and then spent millions demonstrating that, predictably, administering diagnostic assays to screening populations catches a few incremental early-stage cancers at a very high cost with a large number of false positives.
They then successfully lobbied a government agency to increase the price for the combination by 23x over the predecessor test.
It seems that decision will stand. CMS recently released its preliminary 2016 payment determinations and provided the following rationale for new code 81528:
" CMS Recommendation: Crosswalk to codes 81315 PLUS 81275 PLUS 82274.

Rationale: We believe that the 2015 pricing of code G0464 is the correct reimbursement rate, and this molecular pathology test is replacing that code. Commenters recommended other formulas. While we appreciate the comments that payment of this test should be based on various mathematical equations, it is our belief that the crosswalk to the current 3 codes best represent this test. The Clinical Laboratory Diagnostic Test Panel also agreed.
Standing Firm
While there is another comment period before the rates are finalized later this year, there is very little else to say about how much the reimbursement rate exceeds both the unit cost of the test and the cost of gaining equivalent life-years through more efficient screening modalities.
I stand by Cable Car's analysis and thank the staff at CMS for their consideration.
The investments discussed are held in client accounts as of October 7, 2015. These investments may or may not be currently held in client accounts. The reader should not assume that any investments identified were or will be profitable or that any investment recommendations or investment decisions we make in the future will be profitable.
Photo Credit: Flickr Creative Commons