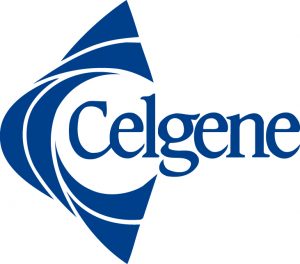 Gretchen Morgenson reports in the New York Times on a group of Celgene (Nasdaq: CELG) shareholders who hang out on InvestorVillage and are frustrated with how much Celgene executives make while their returns on the stock have been disappointing. Organizer Joseph O'Donnell describes his personal concern:
Mr. O'Donnell has owned Celgene's shares for almost six years. He hastens to note that this is a well-managed company, with fine operational performance and plenty of promise. Nevertheless, he says: "A lot of frustration has emerged regarding shareholders' lack of returns relative to management's pay packages. The stock has been roughly flat, in spite of executional excellence. In the meantime, the C-suite has been richly rewarded."

While Celgene's executive pay was relatively stable from 2007 to 2009, last year it ramped up considerably, according to company filings. The top four executives received a total of $24.6 million in 2010, up 30 percent from the amount paid to the four highest-paid executives during the previous year.

The company's stock price, by comparison, rose a mere 5 percent last year.
O'Donnell joined with another investor to set up a website with more information on their action. The organizers say they now have commitments from investors who in aggregate hold 2.7 million shares of Celgene. That's still just a very small portion of the outstanding shares, so their voting power will be limited, but they're hopeful that "voting as a bloc might get the group of disgruntled investors more attention from Celgene's board and management."
It's an impressive organizational effort from the shareholders, using the net in a novel way for small investor activism. You'd think that Celgene management would take their concerns seriously, but when Morgenson asked Celgene spokesman Brian Gill to respond, she got a defense of the executives' compensation, then this:
"We all feel the frustration of a company that continues to deliver these industry-leading operational financial results but at the same time exists in an environment where health care reform and austerity issues also impact the valuation," Mr. Gill says. "We take every investor's comments and recommendations seriously."
Gill obviously doesn't take it that seriously, since he didn't even address their point directly. The shareholders' concern was not, of course, that public policy is pressuring the share price – it was that executive pay is out of step with that share price, regardless of the factors that influence valuation.
Source:
"Inciting a Revolution: The Investor Spring" Gretchen Morgenson, The New York Times, 6/4/11 https://www.nytimes.com/2011/06/05/business/05gret.html?_r=1&partner=rss&emc=rss