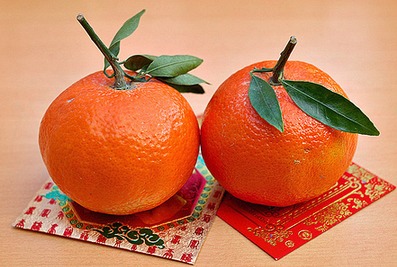 Emerging market stocks and currencies worldwide have been off to a rough start in 2014, and China hasn't been immune. Investors in emerging markets are hoping the world's second largest economy can turn things around during the Year of the Horse.
Chinese New Year starts on Friday, Jan. 31. Say goodbye to the Year of the Snake.
The Shanghai Composite Index (SHCOMP) is down 3.3% so far this year through Jan. 29, while the Hong Kong Hang Seng Index (HSI) has tumbled nearly 5%.
It has been a disappointing beginning to what many analysts had hoped would be a banner year for Chinese stocks. Back in early December, Goldman Sachs (GS) forecast a 19% jump in the Hang Seng China Enterprises Index (HSCEI), which tracks the performance of Chinese companies listed in Hong Kong. The investment bank also sees the Chinese economy growing 7.8% in 2014, slightly better than last year.
While the economic fundamentals – GDP growth, trade balance, manufacturing output and foreign currency reserves – are solid, China does face some big challenges.
Hedge fund billionaire George Soros told attendees at the Davos World Economic Forum that he's worried 20 years of investment-led growth fueled by government spending is about to run out of steam. Chinese local governments have accumulated about $3 trillion in debt, according to a recent government audit. That raises concerns about the health of big state-owned banks that finance infrastructure projects in China.
Should investors steer clear of the world's second biggest economy? Not necessarily. The Economist magazine argues that China's government debt buildup, while worrisome, is probably manageable if this economy keeps growing at a brisk pace.
And despite these macro-economic concerns, there are still attractive opportunities for investors with a tolerance for risk, given the sheer size of the Chinese market and the country's growing middle class and wealth.
Covestor manager Sherman Lee, who oversees the Prudent Value portfolio, likes China's travel sector and Internet space. Last year, he added Ctrip.com (CTRP) to his portfolio. CTRP is a one-stop travel service provider in and from China and specializes in discount hotel reservations, cheap airline tickets, and package tours.
Another key holding is Baidu.com (BIDU), a Chinese language-search engine for websites, audio files, and images. Baidu, the dominant search engine in China, is taking on Google (GOOG) in emerging markets in Asia and elsewhere.
Charles Sizemore, who manages the Covestor Tactical ETF portfolio, has a position in the iShares China Large Cap ETF (FXI). The Covestor Dynamic Emerging Markets portfolio, managed by Julex Capital, also owns FXI.
This iShares ETF is one of the biggest by assets and has exposure to Chinese blue chips such as Tencent Holdings (TCEHY), China Mobile (CHL) and PetroChina (PTR). Here's a sector breakdown of the ETF's major positions in China as of Jan. 27:
The iShares China Large Cap ETF lost about 2% in 2014. Hopefully the Year of Horse will be luckier for investors. Gung Hay Fat Choy!
Photo Credit: Cheng I
DISCLAIMER: The investments discussed are held in client accounts as of December 31, 2013. These investments may or may not be currently held in client accounts. The reader should not assume that any investments identified were or will be profitable or that any investment recommendations or investment decisions we make in the future will be profitable. International investing involves special risks, such as political instability and currency fluctuations. Past performance is no guarantee of future results.