Powered by health-care, technology and media industry mega-deals, 2018 is on track to be a banner year for global mergers and acquisitions in my opinion,.
Companies around the world have announced takeovers valued at $2.5 trillion in the first half of 2018.
If the trend continues in the second half, the global deal flow will beat 2007's $4.1 trillion tally, according to data compiled by Bloomberg.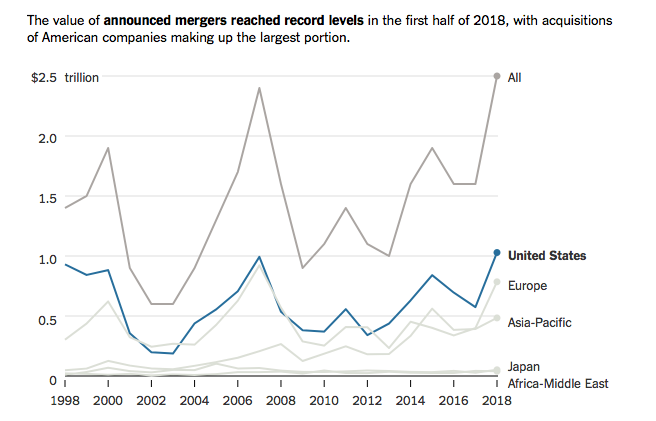 Mega-Deals

Among some of the biggest global deals: Takeda Pharmaceutical Co.'s $62 billion purchase of Shire Plc and T-Mobile (TMUS) US's $26.5 billion takeover of Sprint Corp. (S).

Will the deal-making mania continue?

Some analysts think that we are at a peak and things may slow down from here.
One big positive factor underpinning the global merger boom in recent years has been historically low corporate borrowing rate.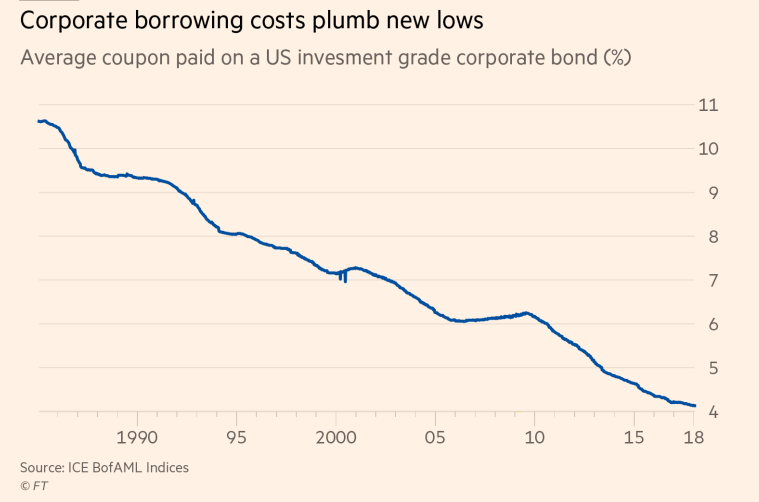 Trade War
Whether that will continue is uncertain, given the US Federal Reserve is tightening monetary policy and raising interest rates.

An escalating US and China trade war also could throw a wet blanket on cross-border tech deals, in my view.


Takeaway

For now, though, I think the near-term environment looks good for mega-dealers.

In the US, a federal judge approved AT&T's (T) $85.4 billion takeover of Time Warner (TWX), signaling that regulators aren't adverse to block buster deals.

And despite rising trade tensions, cross-border deals almost doubled in during the first half, and accounted for 40% of all announced transactions, according to Thomson Reuters data.


Photo Credit: Ken Teegardin via Flickr Creative Commons