The International Energy Agency just put out an interesting forecast for oil demand and production through 2023.

First the good news: The supply and demand dynamics of the energy markets have finally stabilized.

The IEA sees ample oil supplies to meet expected demand over the next five years. All things being equal, that should translate into stable oil prices in my view.
The International Monetary Fund sees robust global economic growth of 3.9% in the next few years.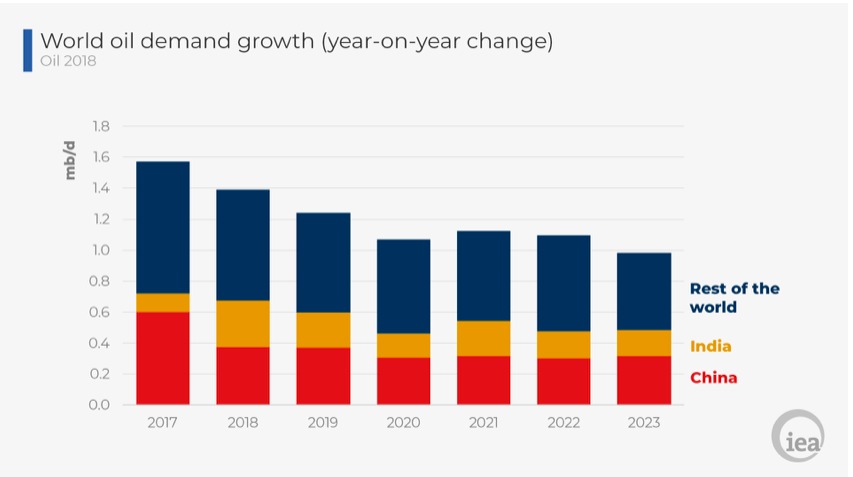 China Shift

Oil demand worldwide is expected to decline, in part because alternative sources of energy are on the rise.

Also, China is shifting away from heavy manufacturing and becoming more of a services economy, which means less oil demand. That matters because China is the world's biggest energy importer.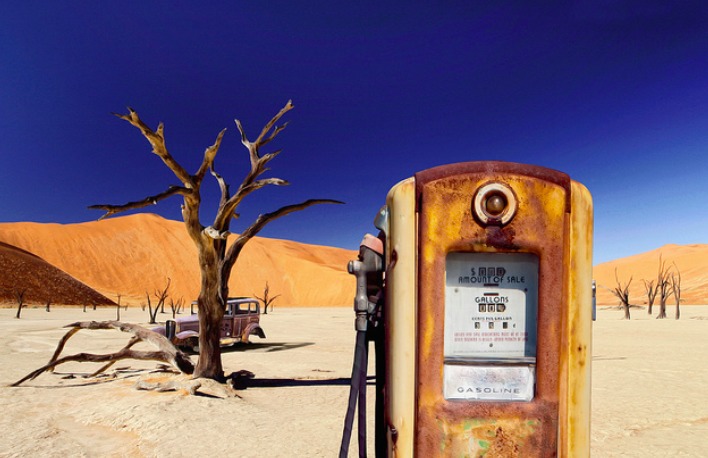 Capital Spending

Now, the not-so-good news.
Global investment in energy exploration and production, the so-called upstream sector, has tumbled dramatically since 2014.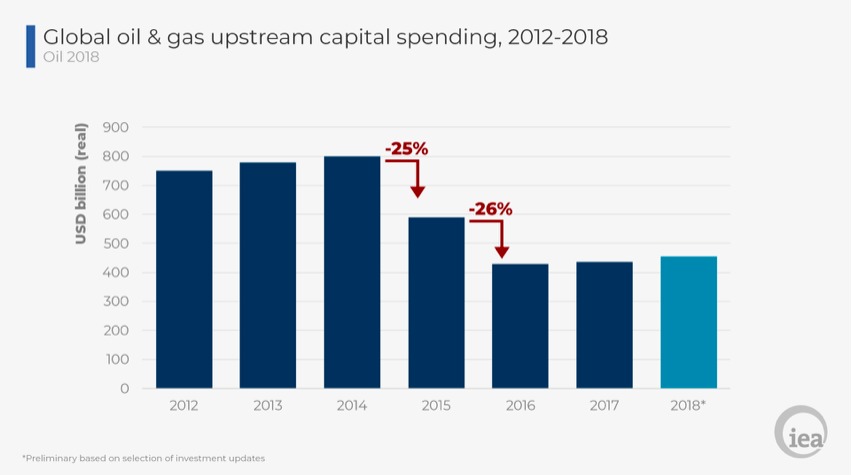 Takeaway

Why is that important?
As the IEA says:
"The upshot of our analysis is that the market could go through two phases during the next six years. Through 2020, record supply from non-OPEC countries more than covers expected demand growth. But by 2023, if investments remain insufficient, the effective global spare capacity cushion falls to only 2.2% of demand, the lowest number since 2007."
If that forecast is correct, in my opinion, we might be looking at more volatile and higher oil prices five years out.
Photo Credit: David Blackwell via Flickr Creative Commons