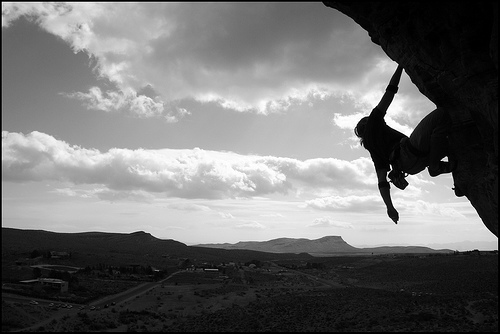 In November, U.S. stocks presented more or less the the same picture as in earlier months. Specifically, a continued rally on declining participation and strong bullish sentiment.
Technically,  the S&P 500 is in an interesting position. The index has been rallying within a tight trend channel since the beginning of the year and is now trading at its upper boundary. I believe price is extended in a way that even a 5% pullback would keep the trend intact.
Pullbacks have become even shallower, so the potential melt-up scenario that I described in earlier reports remains an option: Momentum would rise until exhaustion and price could gain rapidly over a short period. Add positive seasonality to the mix and it becomes clear why it is important to be careful on the short side.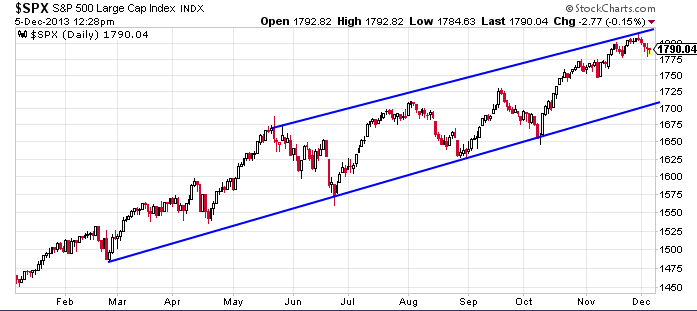 Sector rotation has been going on below the surface. That's not necessarily a bad sign since investors did not move into defensive industries. Instead, financial stocks were the winner in November. Take for example Bank of America (BAC), which rallied almost 15% in the last two weeks.
The current environment is not the most favorable one for the Technical Swing portfolio because we need volatility and emotional extremes of the participating crowd in order to find good entry points on the long side.
One can argue that emotions are at an extreme – at a positive one. But with intermediate term momentum up, shorting can be dangerous. Shorting stocks would get interesting again should we see more signs of exhaustion after a possible parabolic index price move. Until then, we have to exercise patience and discipline and stick to our approach of buying short-term pullbacks in intermediate-term momentum names.
Photo Credit: lastbeats

The investments discussed are held in client accounts as of November 30, 2013. These investments may or may not be currently held in client accounts. The reader should not assume that any investments identified were or will be profitable or that any investment recommendations or investment decisions we make in the future will be profitable. Past performance is no guarantee of future results.