March was an interesting month for the Aspect Large Cap Value fund.
I actually didn't make any new trades, but there may be some potential M&A developments regarding certain stocks within the portfolio.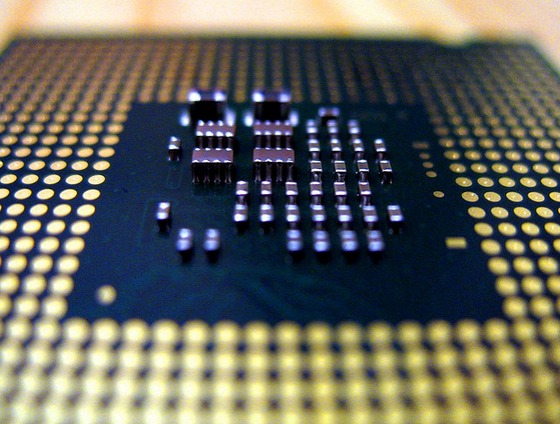 Deal Hunting
In my opinion, Teva Pharmaceuticals (TEVA) may be looking for an acquisition, possibly Mylan Labs (MYL).
Mylan could be a good fit for Teva in my view and a tie-up would help Teva defend its valuable Copaxone franchise.
A deal would also be beneficial to Teva's efforts to build out its product pipeline.
Teva still sells at a low multiple as of the date of this report – most notably in comparison to Mylan.
Intel
Another possible takeover scenario involves Intel (INTC) acquiring Altera (ALTR).  While I have no way of knowing whether this deal will happen or not, it makes sense in my opinion.
Intel has been building a huge amount of capacity while smaller semiconductor companies have been going fabless. Intel does manufacture for Altera and is familiar with the company.
I am still bullish on Intel long term because I believe that their design and manufacturing processes remain unmatched.
Wait and See
On the non-merger front, the adult entertainment chain RCI International (RICK) remains a wait and see situation for me.
My investment thesis is that the company will launch a real estate investment trust of its property holdings and settle a tax lawsuit.
That hasn't happened yet. It is frustrating to see the stock just sitting there – while fundamentally the company is doing very well, the stock has not moved.
First Solar
First Solar (FSLR) is enjoying solid year-over-year growth .
This means that based on a $4 per share earnings estimate, the stock could go as high as $100 per share and still be considered reasonably priced, according to my research.
While I am not quite that bullish, I am letting time, not price dictate when I sell this stock. My tentative plan is to hold until late this year.
Finally, my metals and oil investments are aggravating but I believe that there is a lot of potential in these shares.
I am not really betting on an end to the bull market, but rather an increase in investor anxiety.
Pricey Stocks
With the portfolio growing and the cash position still large but shrinking in relative size, I am leaning more toward selling than buying.
That said, at this point, I believe stocks in general seem to expensive to buy, and my value picks seem to cheap to sell for the most part.
In a market of stocks, I did nothing this month and reaped the rewards,
On a final note, although I do not invest in marijuana related stocks for this fund, I do believe that these stocks are putting in some sort of bottom.
While it is true that most of these stocks do not have real fundamentals to support their valuations, there are certain companies that are making progress.
The political climate regarding marijuana legalization is becoming more favorable as the 2016 Presidential election draws near.
Photo Credit: Uwe Hermann via Flickr Creative Commons
The investments discussed are held in client accounts as of April 2, 2015. These investments may or may not be currently held in client accounts. The reader should not assume that any investments identified were or will be profitable or that any investment recommendations or investment decisions we make in the future will be profitable.