Earnings season is underway.
So expect plenty of gloomy sound bytes in the weeks ahead from CEOs about the adverse effect of the strong dollar on earnings.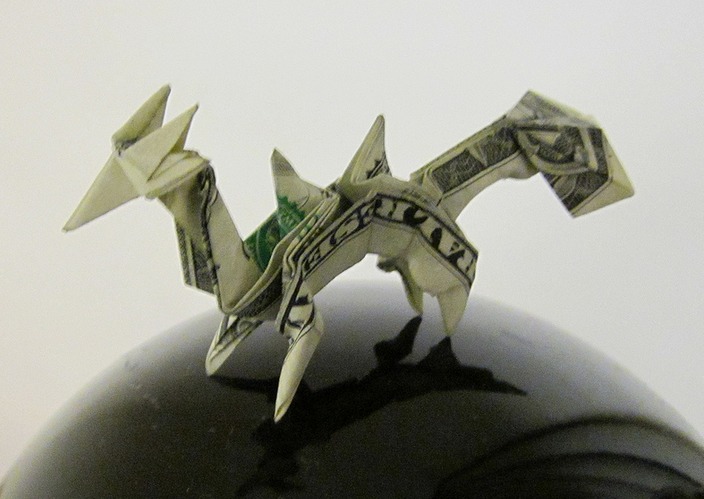 Earnings Hit
Companies such as Caterpillar (CAT), IBM (IBM) and DuPont (DD) have all pointed to the dollar's appreciation for their decline in earnings.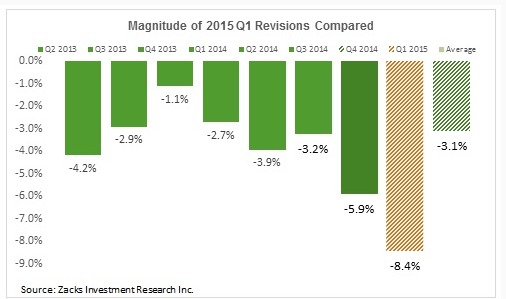 In fact, some 20% of S&P 500 companies have warned on earnings for the first quarter, with at least 49 companies citing the muscular dollar as the reason.
Dollar Proof
With a little detective work, however, it's not hard to find companies that are immune from international currency swings.
Not every U.S. company has multiple operations and markets around the world.
There are a plenty of utilities and telecoms that get little or zero of their revenue from overseas.
Perfect Play
Even better, there are companies whose revenue base is almost exclusively in the U.S.–but whose costs are in overseas currencies that have weakened dramatically.
Zacks Investment Research analyst Todd Bunton came up with three stocks that, in his opinion, are worth a serious look.
He likes American Eagle Outfitters (AMZG). The apparel chain has nearly 90% of its 1,056 stores under the American Eagle Outfitters and aerie brands in the U.S.
However, it buys nearly all of its merchandise from non-American suppliers overseas.
Deflector Shields
In addition, Bunton likes The Tile Shop (TTS), which sells stone tiles, setting and maintenance materials in the states.
Another apparent dollar-proof pick, according to Zacks, is Standard Motor Products (SMP).
The company makes and distributes replacement parts for motor vehicles in the automotive aftermarket industry.
Seven Ideas
Bloomberg Business came up with seven stock picks after doing a stock screening among U.S.-focused companies with earnings growth forecasts of at least 10% and recent estimate increases by at least 4 analysts.
They include: CarMax, Inc. (KMX); Southwest Airlines (LUV); Kroger (KR); Lennar Corporation (LEN); Marathon Petroleum Corporation (MRO); PG&E Corporation (PCG); and Pioneer Natural Resources Company (PXD).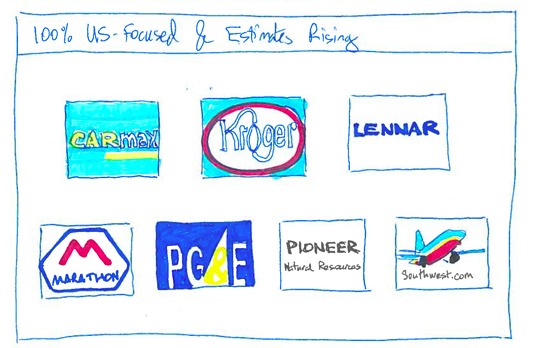 Small Caps
Also, don't forget small- and medium-sized companies that by nature are U.S.-focused and thus shielded from currency gyrations.
Jane Edmondson, who manages the EQM Mid Cap Quant portfolio, notes that mid-cap stocks outperformed the S&P 500 Index during the first quarter of 2015.
She likes healthcare stocks.
Biopharmaceutical company Medivation (MDVN) was one of the top performing healthcare names in the EQM Capital Mid Quant portfolio, thanks to the release of favorable data for its prostate cancer Xtandi, according to Edmondson.
Medical diagnostic company Hologic (HOLX) was also a strong performer as its 3-D imaging technology continues to gain rapid adoption.
Takeaway
The dollar is crushing the earnings of big U.S. exporters.
Yet that doesn't mean there aren't opportunities for discerning investors.
There are plenty of companies that derive most of their revenue in the U.S. and source from overseas in cheaper currencies.
And remember small-caps. Some of them are on an upswing at the moment.
The mighty dollar is a headache for some companies.
It's a godsend for others and an opportunity for investors.
Continued Learning: This bull market is on thin ice
Photo Credit: Gabe Rosiak via Flickr Creative Commons
The investments discussed may or may not be currently held in client accounts. The reader should not assume that any investments identified were or will be profitable or that any investment recommendations or investment decisions we make in the future will be profitable.