The major stock indexes all took a notable move lower earlier in August following the release of the Fed minutes, which confirmed much of what we have discussed for some time.

In my opinion, the US Federal Reserve is waiting for the labor market to start heating up before beginning its tapering process, and that inflation has met the target set by the central bank.
The Fed's minutes were from July, and therefore did not include the July employment report, which came during the first week of August.

Jobs Report

So one could argue that since that meeting, the job market hasn't continued to improve. In my opinion, we are likely just one more strong report away from pushing the Fed to taper its asset purchases.

These minutes imply that tapering will happen, and it is just a matter of how soon. It doesn't mean quantitative easing, or QE, ends right away. In my view, the scenario just means that the amount of accommodation will lessen over time.
In my view, this will begin the process of tighter financial conditions. As I have noted in recent weeks, historically tightening financial conditions may result in stock market volatility, and in turn, steep declines.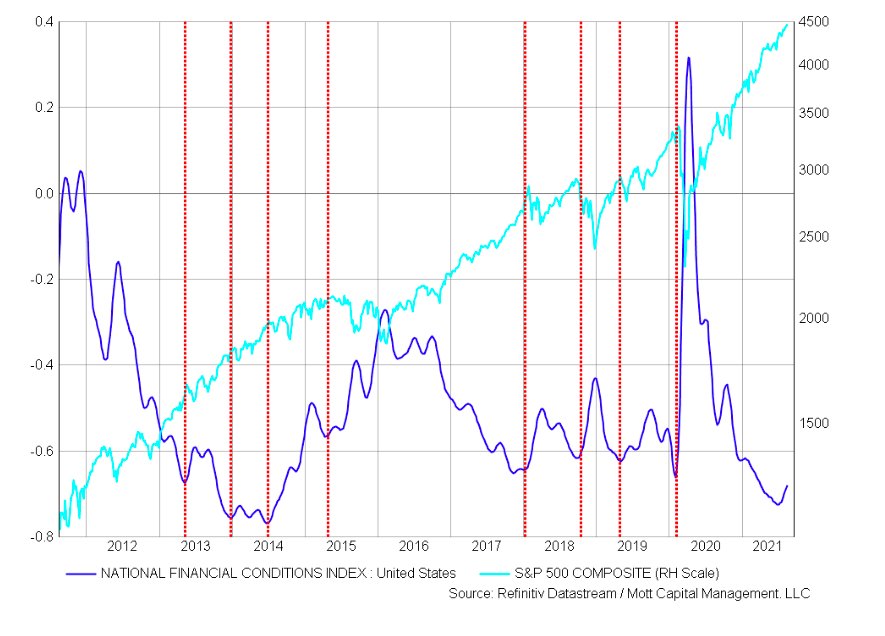 Warning Signs
Overall, the breadth of the market has really deteriorated in recent days with the advance/decline now down 5 days in a row, with what appears, in my opinion, to be the formation of a head -and-shoulders pattern in that indicator.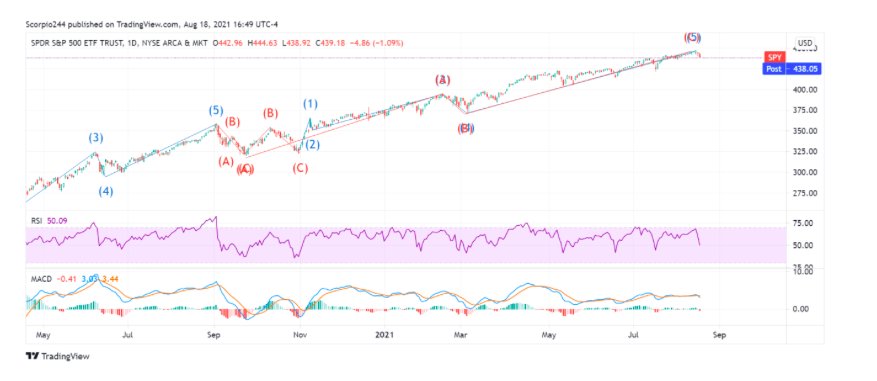 Now it isn't a confirmed pattern in my view, but a pattern worth watching. In my opinion, if it continues to head lower, it would suggest the troubles in the market have just barely begun.
This post originally appeared on August 18 on Mott Capital's Monster Market Commentary blog.

Photo Credit: Kevin Dooley via Flickr Creative Commons
DISCLOSURE

This article is provided as educational information only and is not intended to provide investment or other advice. This material is not to be construed as a recommendation or solicitation to buy or sell any security, financial product, instrument, or to participate in any particular trading strategy.