The expanding US-China trade war has big implications for major economies and markets around the world.

In early May, the Trump administration slapped 25% tariffs on $200 billion worth of imports. China struck back by vowing to raise tariffs further on some $60 billion in US exports.

Meanwhile, US technology shares have been whiplashed by Washington's decision to impose a ban on American companies doing business with China telecom giant Huawei Technologies, which has suppliers and customers around the world.

The company is the world's biggest seller of equipment used in 5G telecom networks and the No. 2 seller of cellphones.

Global Impact

What does this mean for investors' portfolios? If your investments have significant exposure to China, it may be time for a rethink.

The Wall Street Journal recently posted a useful analysis of how the trade fight has played out in markets so far in May.

So far, Chinese markets have taken a bigger overall hit than the US.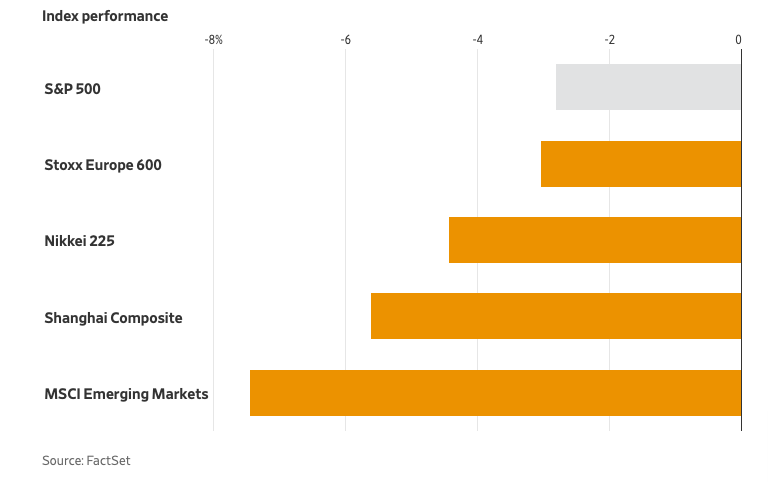 What's more, global investors are pulling back on their purchases of Chinese stocks traded in Shanghai and Shenzhen.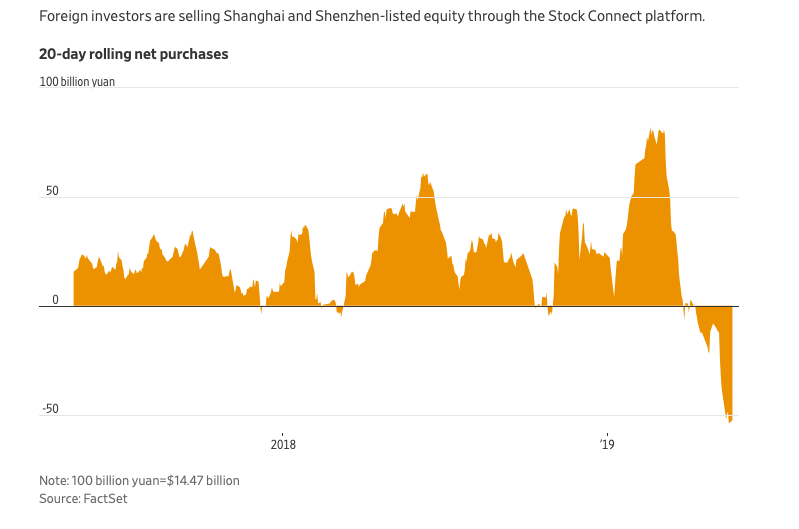 Tech Pain

Within the US, the technology, materials and consumer discretionary sectors have taken the biggest hits since the escalation of the US-China trade war in May.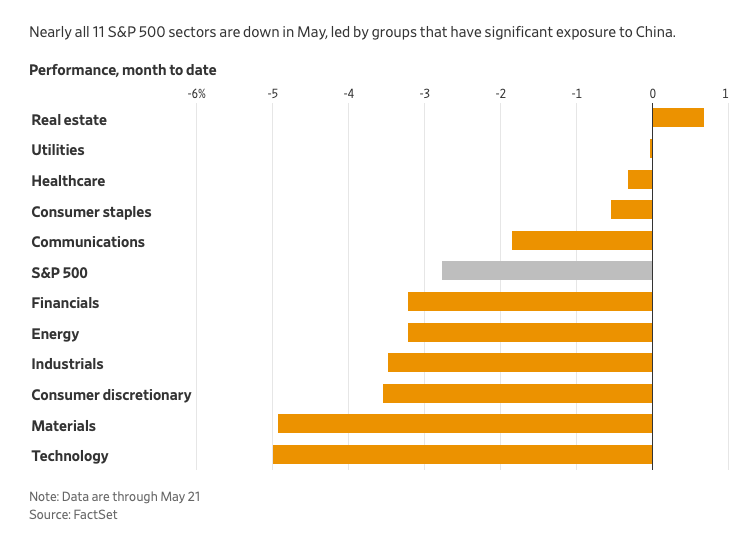 And even high-flying tech stocks like Apple (AAPL), Alphabet (GOOGL) and Qualcomm (QCOM) have taken a hit.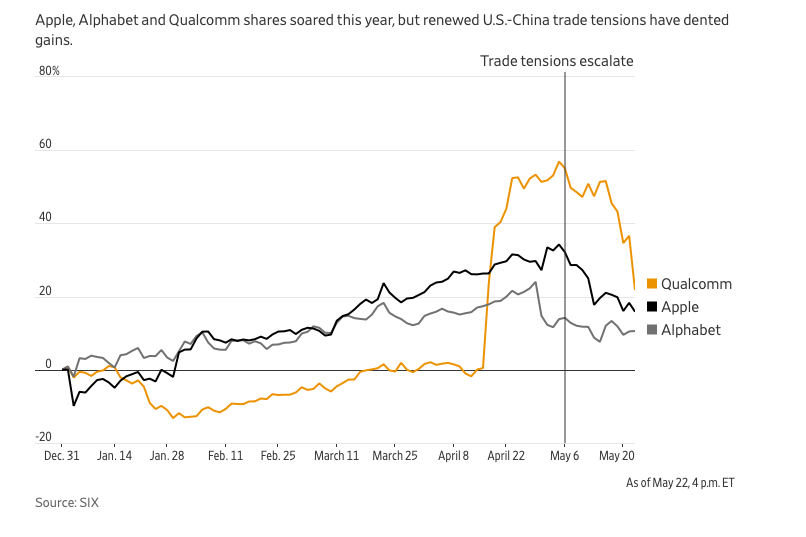 Takeaway

It's hard to see a quick and easy resolution to the US-China standoff.
In my view, investors need to stay vigilant and take a hard look at their portfolios for exposure to China.

Photo Credit: Herry Lawford via Flickr Creative Commons