The stabilization of China's financial markets since early February has been a welcome development for those worried about the country's decelerating economy and its impact on the world.
Yet the biggest challenge facing China is not really its stock market, which has experienced steep selloffs since last summer.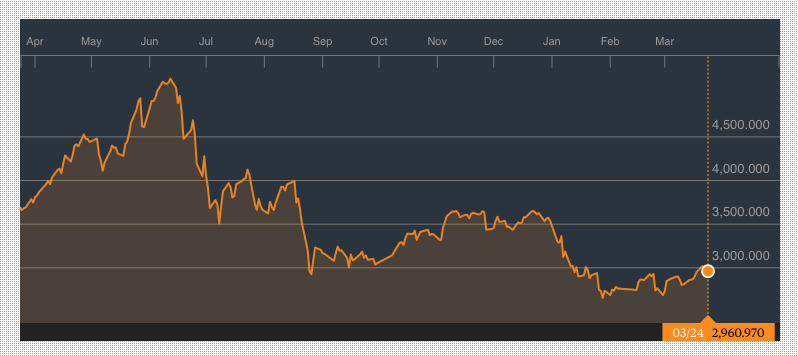 It's debt and China is awash in it.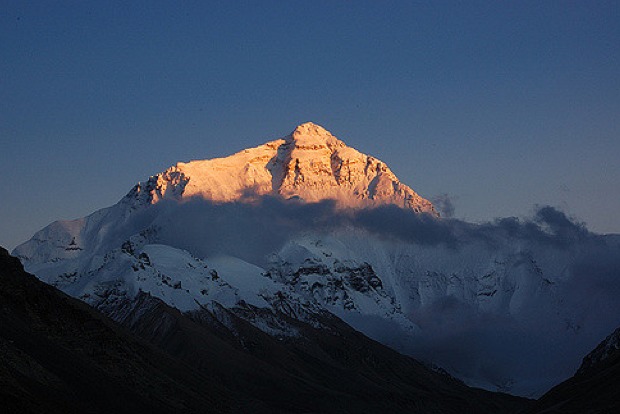 Triple Whammy
Credit Suisse analyst Andrew Garthwaite has argued that China is simultaneously facing three massive credit bubbles in the corporate, government and property sectors.
Since the 2008 financial crisis, China has opened up the fiscal floodgates to keep the economy on the fast track.
The total debt of the Chinese government, companies and households has reached 282 percent of GDP, according to the McKinsey Global Institute.
Big Spenders
Now, the Chinese economy is decelerating and the country faces massive overcapacity in its state-owned industrial companies.
China aims to restructure and downsize its bloated industrial sector, but doesn't want the economy to really tank.
To ease the sting, China will open its fiscal floodgates, planning a budget deficit amounting to 3 percent of gross domestic product in 2016, wider than last year's 2.3 percent.
Spending by local governments, meanwhile, has really taken off in recent years, as bond issuances have soared.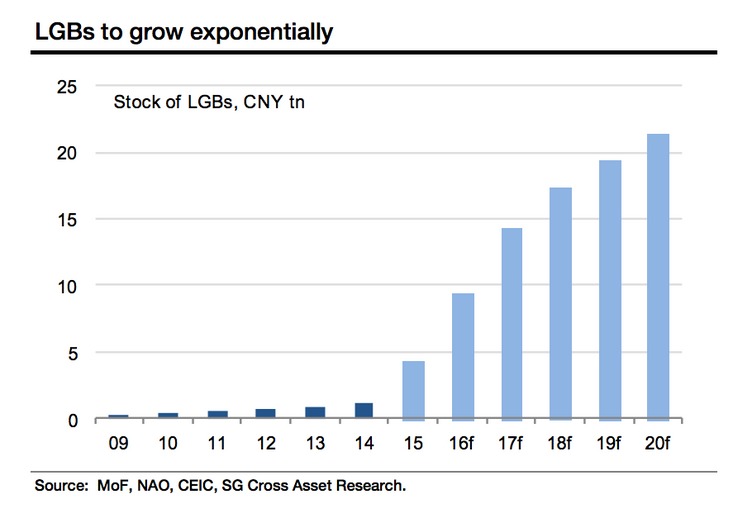 Spending Spree 
Corporate-bond issuance have also been white-hot, jumping 21% from 2014 to 2015.
The total stock of corporate bonds is equal to up 21.6% of Chinese GDP, as opposed 18.4% the year before, according to Societe Generale.
Chinese central banker Zhou Xiaochuan, governor of the People's Bank of China (PBoC), has sounded the alarm publicly about corporate debt levels that are creating big risks for the economy.
In early March, credit rating agency Moody's changed its outlook for Chinese government debt from stable to negative.
Property Bubble
Then there are worries about China's overheated property market.
Property prices in China's top cities soared as much as 57% in the year to February, according to the Financial Times.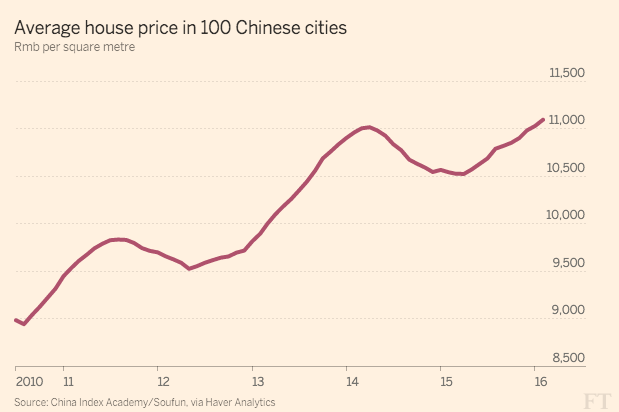 Takeaway
Add it all up, and this much seems clear.
President Xi Jinping's government faces a delicate balancing act in coming years.
It needs to work off the excesses of the debt-fueled growth since 2008–and do so without pushing the economy into a hard landing.
Wish Beijing luck, for if China fails the ramifications will be felt around the world economy.
Photo Credit: 旅者 河童 via Flickr Creative Commons