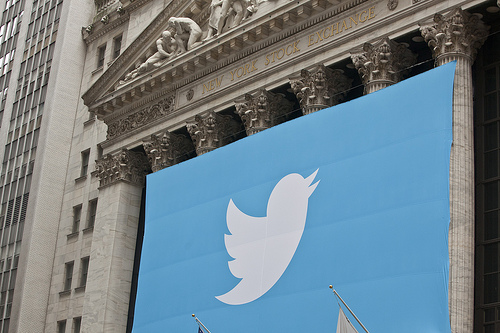 Social network stocks have been on fire this year, with Facebook (FB) and LinkedIn (LNKD) rolling up stock price gains of 76% and 92%, respectively, this year through November 21. Both are profitable.
Twitter (TWTR) lost $135 million last year, but the company is valued at about $25 billion and the company's shares shot up to $45 per share on the first day of trading earlier in the month. The newly-minted stock has come down slightly but it's still trading around $42.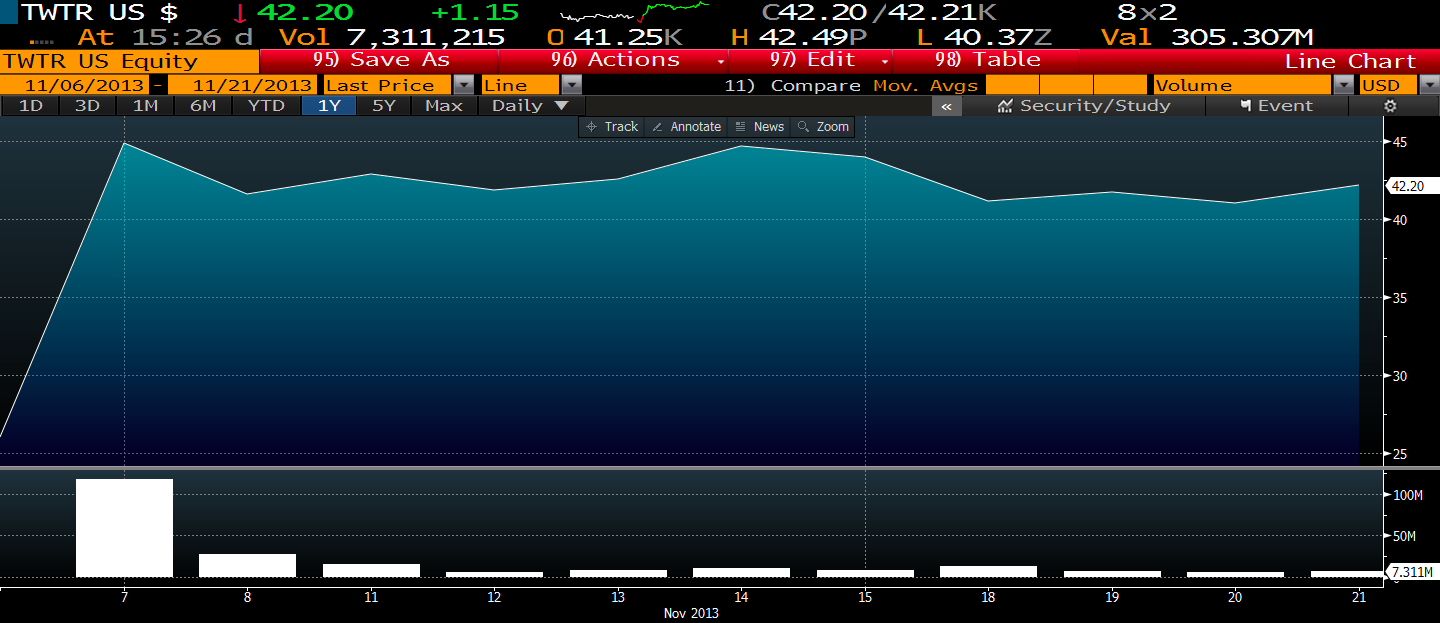 Whether the micro-blogging service is really worth such a hefty market value is the subject of a heated debate on financial blogs and sites.
New York University Finance Professor Aswath Damodaran, in a much-discussed post on TechCrunch earlier in the month, acknowledged Twitter's reach (235 million users) and potential as a huge advertising vehicle.
However, he thinks the company's current valuation is pretty rich. Here's his analysis:
My valuation of Twitter yields a value of $18 per share and assumes that revenues will climb to about $11.5 billion in 2023 (giving Twitter about 5 percent to 5.5 percent of the online advertising market then), that the pre-tax operating margin will increase over time to 25 percent (about 5 percent lower than Facebook but about 5 percent higher than Google) and that a dollar in additional capital invested will generate $1.50 in incremental revenues. To justify the $45 per share, you would need the company to reach much higher. By my calculations, Twitter will have to generate about $32 billion in revenues in 2023, giving it, by my estimate, about 15 percent of the online advertising market in that year.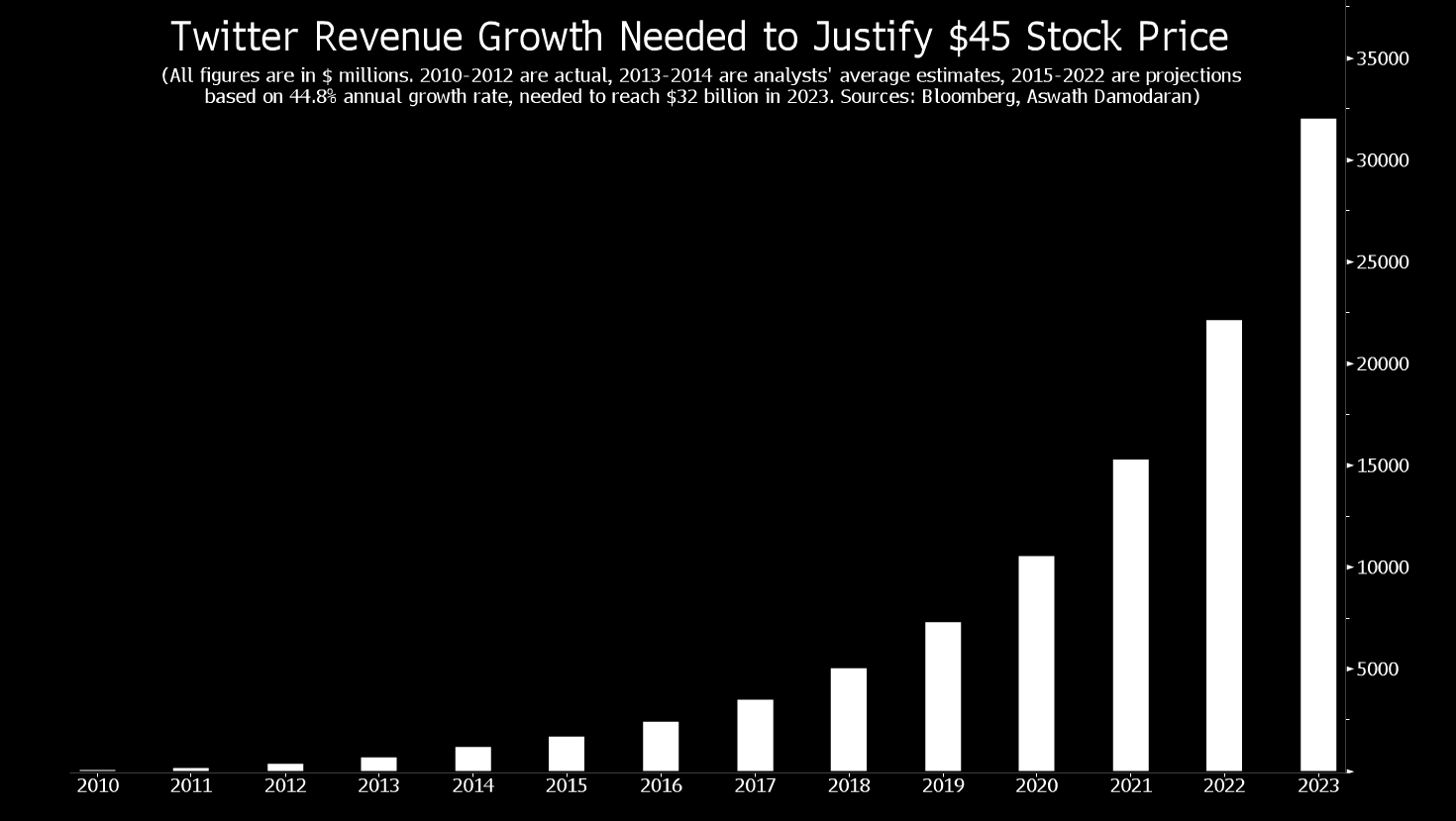 In the other corner is Harvard Business School lecturer Chet Huber, who makes a more bullish case at Forbes.com.
He sees Twitter as a disruptive force that has a shot of becoming a dominant ad platform—and hence the $25 billion market valuation.
Profits matter, of course. Yet so does scaling up to become an undisputed leader. Here's his take:
The pursuit of coveted "network effects," with winner-take-all rewards to the dominant platform and a high number of users, argues for getting big fast and figuring the profit part out later. The concept is overused, but it's in play here, and the market, at least for now, is applauding loudly—to the tune of a market capitalization of some $25 billion at the close of the first day of trading last Thursday.
Charles Sizemore, who runs the Sizemore Global Macro portfolio on Covestor, told the E-Commerce Times that Twitter might end up being more attractive as a short-term trade than a buy-and-hold stock.
"Twitter's IPO is the third-most-expensive IPO in U.S. history, after Palm and Facebook," he said in the report.
Twitter is finally a public company after all the hype, yet only time will tell if long-term shareholders will be rewarded for investing in a business that has yet to turn a profit.
Photo Credit: Anthony Quintano