by Michael Tarsala
If history is any guide, expect founder Richard Schulze's offer to buy out Best Buy (BBY) to turn into a messy battle.
Schulze offered $24 to $26 a share, at least a 36% price premium. Shares opened more than 22% higher at $21.60 but then began to give up those gains in intraday trading.
At last check, the stock was up only 11% to $19.65, reflecting some doubts that $1 billion from the stake he already owns and a roster of private equity partners can buy out the company.
Que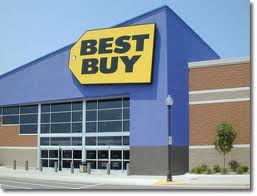 stions already are being raised about the fairness of the offer price. Even at the high end of his offer range, BB&T analysts noted that the deal would be at 3 times trailing EBITDA, a common earnings measure used in takeouts. That's far less than the multiple of past retail leveraged takeouts, the analysts noted.
A low-multiple offer from a former exec is not uncommon. Takeout deals started by management teams tend to offer lower bidding premiums, according to academic researchers Matthew D. Cain and Steven M. Davidoff at Notre Dame and Ohio State. Their study of management-led buyouts from 2003 to 2009 was published in the Delaware Journal of Corporate Law.
What they found is that management teams tend to announce buyout offers at opportune times, and they attempt to affect the sales process to their own benefit.
What's more, deals that start with a below median offer price – as BB&T suggests is the case with Best Buy – are more subject to lawsuits and attempts by shareholders to defeat or renegotiate the offers.
That is not to say that this deal might be different than ones in the past. Maybe a fair offer will be reached quickly.
Of note, though, a law firm already just hours after the buyout announcement issued a press release, supposedly on behalf of shareholders. It said that Schulze's offer is too low; the real value of the company is $36 a share.
Uh huh. See what I mean about gettting messy?