Lending Club's (LC) $1 billion initial public offering on the New York Stock Exchange in mid-December was a milestone for financial tech firms, startup companies that are changing the way the world deals with money.
It was one of the the first online lending platform to list and Lending Club now has a market value of nearly $10 billion.
As 2014 draws to a close, it's worth stepping back and considering how much the financial industry has evolved over the last 20 years.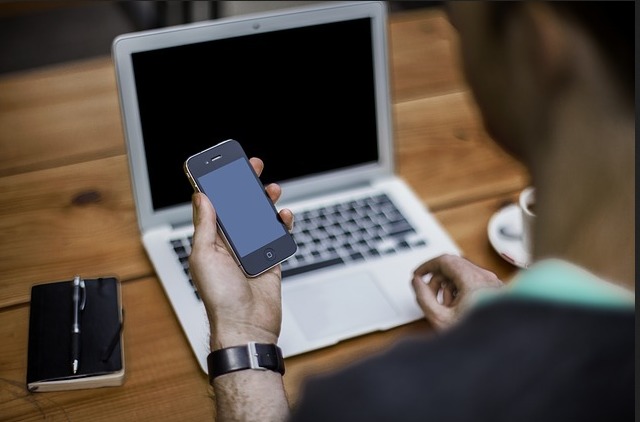 Bank lending
Old way: You drive over to your local bank, visit with a loan officer, fill out a lot of paperwork and wait sometimes weeks for a thumbs up or thumbs down. Interest rates are set and usually non-negotiable.
New way: You fill out an online application with peer-to-peer lenders such as Lending Club, Zopa, RateSetter or Funding Circle.
In the case of Lending Club, the site evaluates the business prospects of the lender (with no impact to the applicant's credit score), determines an interest rate and instantly presents a variety of offers to qualified borrowers.
Since traditional banks, and their associated overhead, are bypassed, the most credit-worthy borrowers, in some instances, can get a below-market interest rate.
Other sites hold online auctions to match borrower and lender. To reduce default risk, the loans issued are often divvied up into tiny slivers from different lenders.
Financial analysis
Old way: You spend hundreds of dollars a year on subscriptions for financial print publications delivered every 24 hours for content and investment price information.
New way: There are hundreds of quality financial blogs and personal investing sites that offer content for free.
You can track your investments real-time and around the world via financial portals like Yahoo Finance (YHOO) and Google Finance (GOOG).
You can also create news trackers to pull stories 24/7 about the asset classes, companies and countries that matter most to your portfolio.
Bill payments
Old way: You write a check, stuff into an envelope and fire off in the mail.
Days pass as you wait for the bill to arrive and get processed on the other end. Confirmation comes only after a phone call or your bank withdraws the funds from your bank account.
New way: You pay your bill with a touch of a finger on your smartphone and get confirmation instantaneously via email or text.
You can also check your bank balance online whenever you need to.
New services such as Apple Pay (AAPL) and Google Wallet allow consumers to manage the personal finances on the go with their smartphones.
Stocks

Old way: You call your broker, call in a trade and wait to hear back for confirmation of the clearing price and commission.
Account statements come in through the snail mail on a monthly or quarterly basis.
New way: Your trades are executed in seconds and you can track your online portfolio around the clock.
Investment literature and advice is just a click away. Account balances are updated on a daily basis.
Commissions are generally lower than brick-and-mortar brokerages with high overhead.
Portfolio management

Old way: Find a financial adviser who can help you construct and maintain a portfolio of investments.
You get personalized advice but pay commissions to cover trading transaction costs and management fees.
Fees can differ from one traditional portfolio manager to another and they can be tricky to compare
New way: Online sites give you access to the talent, insight and experience of a whole marketplace of financial advisers.
You can track your portfolio's performance and evaluate it relative to key benchmarks and statistical measures that track risk-adjusted performance.
Commissions are clear and transparent.
Upshot?

Smart investors, of course, evaluate new financial technologies based on their value proposition not on the hype that surrounds them.
Not every online service delivers add value, so it still plays to be skeptical until convinced otherwise.
For some investors, a traditional broker is a perfectly fine way to go.
Yet it's pretty clear that managing money has never been easier or more convenient.
Financial technology keeps evolving in fascinating ways.
Why not embrace what's out there?
Continued learning: Swiping right on credit cards
DISCLAIMER: The investments discussed are held in client accounts as of November 30, 2014. These investments may or may not be currently held in client accounts. The reader should not assume that any investments identified were or will be profitable or that any investment recommendations or investment decisions we make in the future will be profitable. Past performance is no guarantee of future results.