In my opinion, there's no doubt that the rise in the S&P 500 Index (SPX) in 2017 caught most investors off guard.
The index rose by nearly 20% and finished the year just below 2,700.
I think the market is set up to continue rising in 2018, with the improving US and global economic backdrop, a tax reform bill that has been signed into law, and expectations for strong earnings growth.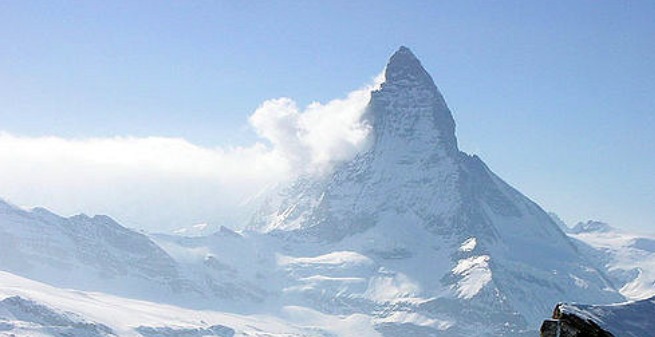 Strong Momentum
I think it comes down to simple basic math and has to do with earnings growth.  
According to Dow Jones S&P Indices, estimates are calling for earnings in 2017 of $114.70, and that is expected to grow by 18 percent in 2018 to $135.40.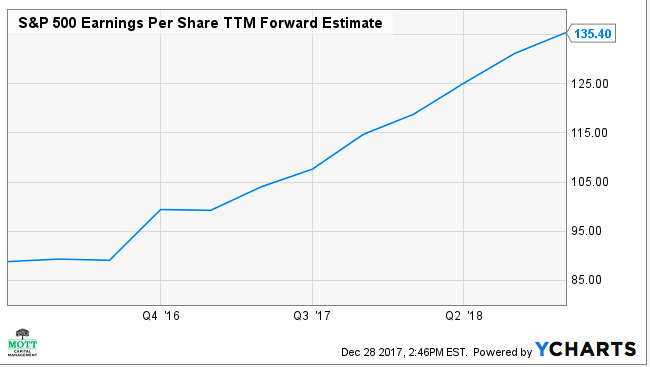 Earnings Multiple
The S&P 500 has been steadily trading at around 23 times trailing earnings now since the fourth quarter of 2015.
On average, the S&P has traded at a trailing earnings multiple of just over 21.5 since 1988, with a  standard deviation of about 6.
In my opinion all this means that the S&P 500 could trade in a range of 15.5 to 27.5 and be within the normal range if we exclude the four quarters during the financial crisis of 2008-2009, as seen in the chart below.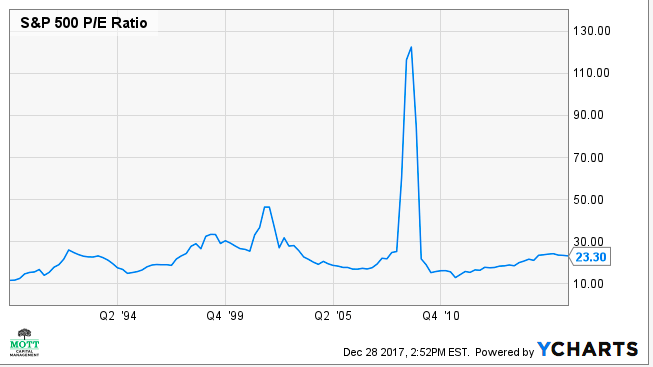 Bull Market
At the current price on the index of 2,686 and the current estimates for 2018, the market currently trades at only 19.8 times 2018 estimates, which is below the average, but within the standard distribution curve.
At 21.5 times 2018 estimates, the index would rise to 2910, according to my analysis.
But should the index continue to trade around 23 times earnings estimates, in my opinion it would seem a rise to 3,100 could be in the cards for 2018.
Photo Credit: Adam Baker via Flickr Creative Commons