The US stock market has been on a rip-roaring ride and the S&P 500 Index finished 2017 up more than 20%.
So how much oomph does this bull market have going into 2018?
After all, if the rally that started in March of 2009 survives through August of this new year, it will be the longest on record.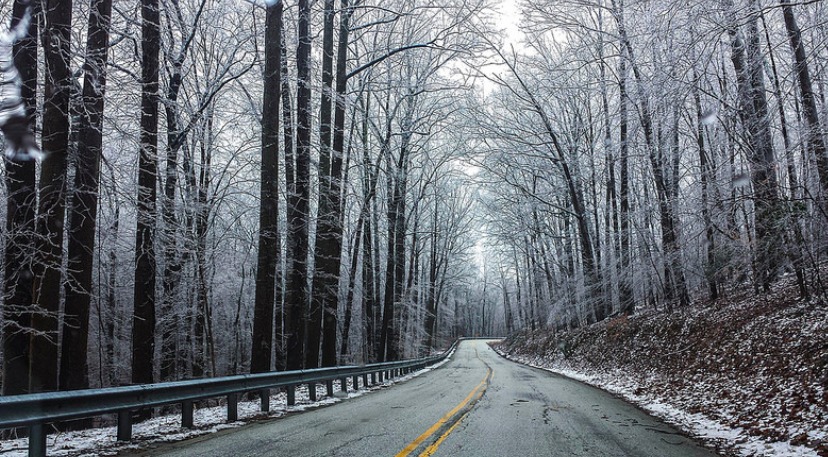 Hot Streaks
The keen-eyed analysts at Bespoke Investment Group have done an illuminating historical analysis that may offer some clues.
For starters, it's worth remembering that the current nine-year, post-financial crisis rally still pales in comparison to the stock market boom in the 1990s.
During that decade, the S&P 500's total return was 450% versus 261% in the current rally, according to Bespoke.
Also, the stunning 20% gain in the S&P last year isn't all that novel in historical terms. Going back to 1928, there have been 32 such years of 20%-plus gains.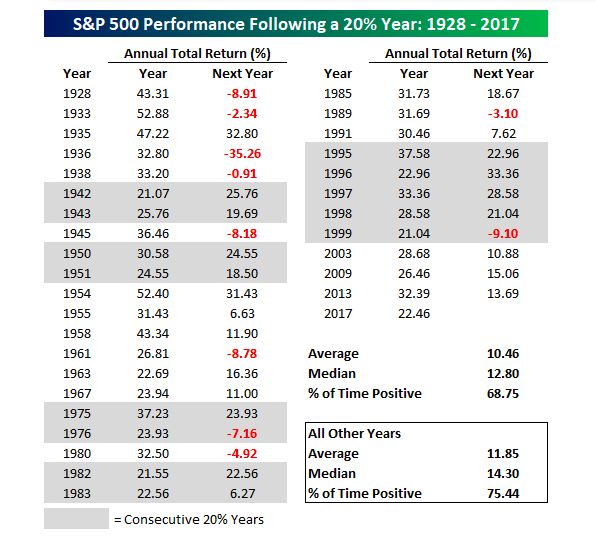 Market Outlook
So what should an investor expect this year?
If the past is any guide, investors should adjust their expectations somewhat in 2018.
As Bespoke points out:
"In the year that followed these 'big' years, the index saw an average gain of 10.46% (median: 12.80%) with positive returns just over two-thirds of the time."  
Dot.com Era
There have been years in which a 20% gain has been followed by another 20% advance in the following year, but they aren't typical on average.
The stock market delivered one 20% gain after another from 1995 through 1999, before collapsing with a thud in 2000.
And don't forget the instances when the market can really crater after a big year. The S&P plunged 35% in 1937!
Market Momentum
Schaeffer's Investment Research offers up a another historical perspective in a recent post looking at nine-quarter stock market streaks, which the Dow and S&P 500 achieved at the end of 2017.
After previous nine-quarter win streaks, according to Schaeffer's, the Dow managed an average three-month advance of 7.07%.
The Dow was also up six months after previous streaks and "the average one-year return of 14.08% is almost twice its average anytime return," according to Schaeffer's.

Takeaway
Nobody has a crystal ball out there that can say for sure where the market will head in 2018.
But history suggests, this year will be a good one for stock investors–just maybe not as spectacular as 2017.
Photo Credit: Stark via Flickr Creative Commons