It is anyone's guess just what Amazon's (AMZN) quarterly result will be when it reports third-quarter results on October 26.
In my opinion, it all depends on whether the e-commerce giant burned its profits on future investments, or decided to turn on the printing press.
Just look at the company's second-quarter results, when it missed consensus earnings estimates by nearly 72 percent.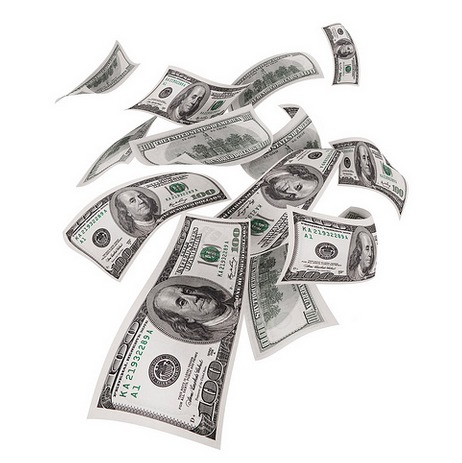 Uncertainty Reigns
Not many analysts on Wall Street saw the second quarter results coming.
It just serves as a reminder in my opinion that Amazon, for the most part, can decide reasonably easily when it chooses to make money or not.
The company reported earnings of $0.40 in the second quarter, which were well below estimates of $1.40.
But revenue was undoubtedly not the problem because that came in ahead of expectations by 2 percent at $37.96 billion.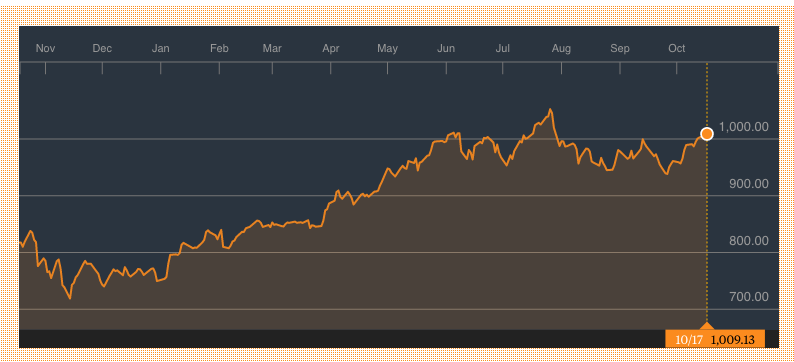 Lowered Expectations
The big  "surprise" has lead to consensus earnings estimates being cut drastically for the upcoming third-quarter.
According to Ycharts, consensus earnings estimates have fallen by nearly 50 percent over the past 30 days. It looks like the chart below.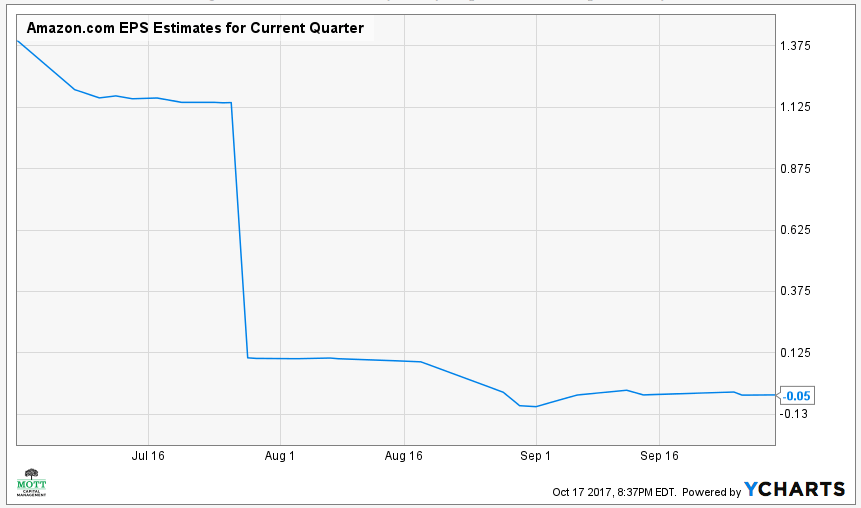 Takeaway
Whoops. Now Wall Street is looking for a loss of $0.05 on revenue of $42.15 billion. We'll see just what Amazon decided to do regarding its earnings this quarter.
Did they spend all their profits again on investments, or did they choose to turn on the money printing machine this quarter?
We'll see.
Photo Credit: 401(K) 2012 via Flickr Creative Commons