The IPO of Alibaba Group Holding Ltd. (BABA), the Chinese e-commerce giant that just raised $25 billion, turned out to be mother of all stock debuts.
True, owning Alibaba shares comes with some real risks, including a complex corporate structure and insider selling. Still, Alibaba is up about 33% since its debut at $68 per share on September 18.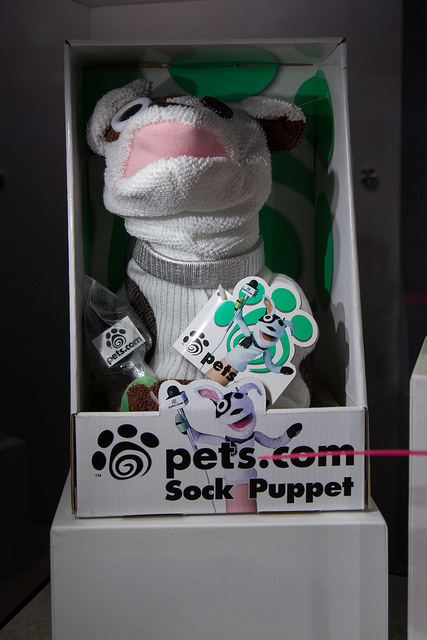 Not every tech company of course manages such a splashy entrance. Consider the following 5 companies below — all technologically driven, cutting edge firms in rapidly expanding markets just like Alibaba — that have had disastrous IPOs.
Here are some of the biggest tech IPO bombs in recent memory:
1) Pets.com
Let's stroll down memory lane, back to the start of the new millenium when the Backstreet Boys, Christina Aguilera and Kenny G. topped the Billboard charts.
Few stocks were as emblematic of the dot-com bubble as San Francisco-based Pets.com. The pet supply online retailer raised some $82 million and was well known for its sock puppet mascot.
Unfortunately, it faced an array of online rivals and brick- and-mortar pet goods companies. Its stock went from $14 to 22 cents as its prospects worsened.
Pets.com went out of business just nine months after its public offering.
2) King Digital
King Digital (KING) is the owner of the smash hit Candy Crush Saga mobile game, which has been been installed on more than 500 million devices using Facebook as well as iOS, and Android.
Not surprisingly, its initial public offering back in March, 2014, at $22.50 per share drew a ton of media coverage and investor attention.
The company is also a big believer in F2P, as in the free-to-play, business model. The idea is to provide games for free, build up a massive following and then rake in revenue by selling virtual goods and other services.
Unfortunately, King Digital hasn't yet proven it has a second act after Candy Crush, which is starting to show its age. The company blamed its second-quarter revenue decline and lowered guidance for the rest of 2014 , in part, on the waning popularity of Candy Crush.
As a result, King Digital's share price is down about 40% from its debut earlier this year.
3) Castlight
When Castlight (CSLT), the cloud-based health-care tech company, went public back in March, Yahoo Finance dubbed it the most "most overpriced IPO of the century."
Although it debuted at $16 per share and with a $1.4 billion market value, the company that provides healthcare apps and online services to employers and medical professions had all of $13 million in actual revenue.
The company's stock shot up to nearly $40 on March 14. The share price has fallen 67% to $12.81 as of September 24.
4) Tremor Video
Tremor Video (TRMR), which operates a video advertising network and provides data analytics, was considered a hot digital media play when it went public at $10 per share back in June of 2013.
While the video ads is one of the fastest growing categories of online advertising, Tremor has had its share of challenges. For starters, it's up against big players such as Google (GOOG) and Yahoo (YHOO), which also run digital ad networks.
While revenue growth was robust, up 23% year-on-year in the quarter ended in June, Tremor also lost $5.4 million on a net basis. The stock is down 74% to $2.53 through September 24 from its IPO price. That's giving investor the shakes.
5) BATS
BATS Global Markets made its mark in the annals of business screw-ups with its spectacularly botched IPO back in 2012.
The company runs the Better Alternative Trading System, often used by high frequency trading firms, and manages  two exchanges that collectively rank third in terms of U.S. share trading, behind New York Stock Exchange and Nasdaq.
The company tried to sell about 6.3 million shares in the $16 to $18 dollar per share range.
However, thanks to technical problems at its own exchange, the company's shares somehow ended up trading for pennies per share early on the opening trading day on both the Bats bourse and Nasdaq. The company pulled its IPO late before the end of its first day of trading.
Every flop has its own special set of circumstances of course. Yet what unites our IPOs from hell are naive investors combined with managers who haven't been able to turn an idea, no matter how brilliant, into a commercially viable business.
Continue learning: 3 risks investors should know about the Alibaba IPO
—
Photo credits: Atomic Taco and Mike Poresky via Flickr Creative Commons
Story updated to correct Castlight revenue.