Alibaba Group Holding Ltd., the Chinese e-commerce giant, is set to price its shares after Thursday's closing bell, and the highly-anticipated IPO could be the largest in U.S. history.
With so much fawning media coverage of the Alibaba IPO, investors could get sucked in by the fanfare. Therefore, it makes sense to step back and consider the risks of investing in Alibaba.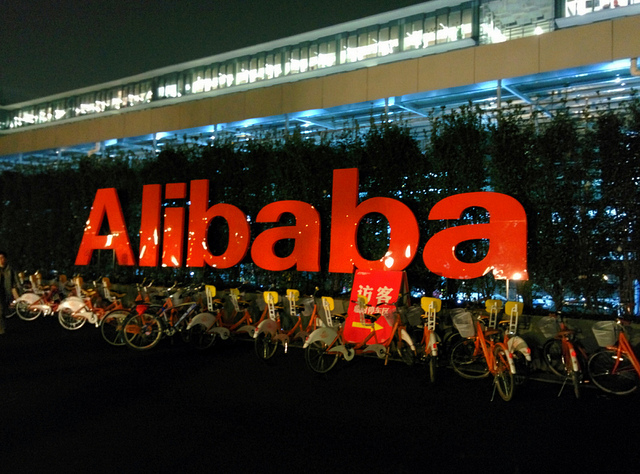 But first, some background on the IPO details, and what Alibaba actually does.
Alibaba is expected to sell an estimated $22 billion of shares before Friday's IPO on the New York Stock Exchange. Demand for the shares is reportedly strong and the stock could see a pop during the first day of trading Friday.
The company was founded by Jack Ma and has a diverse array of businesses, including B2B web portals, online retail, shopping search engines, and cloud computing. (For more background, see Alibaba IPO: 6 things you need to know.)
"It's easy to get caught up in the emotion and hype of an IPO of this magnitude, but, there are plenty of risks," says Dennis Hobein, an equity analyst at Briefing.com.
Let's zero in on 3 of those risks:
1) Fuzzy corporate structure
Many investors are questioning the corporate governance and opaque ownership structure at Alibaba.
First off, due to Chinese restrictions on foreigners owning certain assets, Alibaba is structured as a "variable interest entity."
"Basically, the Alibaba stock will buy you a stake in a Cayman Islands-registered entity which is under contract to receive the profit from Alibaba's lucrative Chinese assets but will not actually own them," MarketWatch reports.
The structure means that the assets and the company will be controlled by Ma and co-founder Simon Xie. Investors are expected to have little or no say on major decisions.
2) Revenue comparisons
If the Alibaba IPO prices at the high end of the expected range, the company would be valued at more than $160 billion. That means the company would be worth more than Amazon (AMZN) and eBay (EBAY).
However, in terms of revenue, Alibaba brings in less than Amazon and eBay, according to the chart below from Fortune: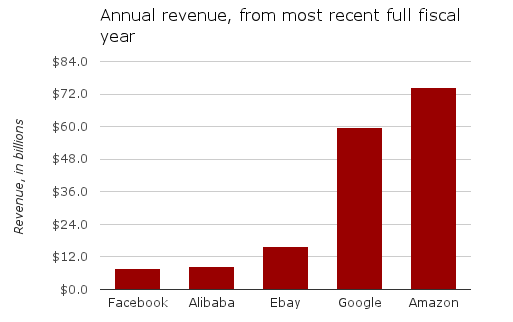 Fortune does note that the revenue comparisons are not exactly apples-to-apples since Alibaba's business model is similar to eBay's in that it is a middleman coordinating sellers and buyers, and it takes a cut out of each sale.
Alibaba likes to tout a metric known as gross merchandise volume, which is the total value of items sold on Alibaba's markets.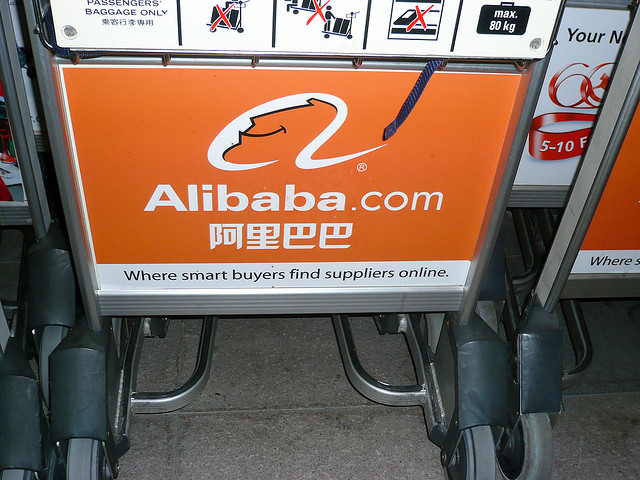 "Alibaba was able to generate a gross merchandise volume of $248 billion last year, which is more than double that for Amazon's at $116.4 billion," reports Aaron Mamiit for the Tech Times.
Still, the company's uniqueness and complex business model show how complicated it is to value Alibaba," reports Laura Lorenzetti at Fortune.
3) Insiders can sell earlier
The Wall Street Journal reports that a quirky arrangement will let some early Alibaba investors unload as much as $8 billion of shares the day it goes public.
Typically, large investors and company insiders are forbidden to sell shares until several months are after the IPO. These agreements are known as an IPO lockup.
"But with Alibaba, a number of shares equal to about a third of what could be sold in the deal aren't covered by such restrictions, according to the company's public filings," the WSJ reports.
This is just another reminder that Alibaba is different than most other IPOs, so investors should be aware of the unique risks.
Despite the risks, some big investors plan on buying Alibaba because they still think the IPO is priced cheaply.
There's not doubt that the Alibaba IPO will go down in history. It remains to be seen whether the IPO will be a good-long term investment, or if it could even signal the top of another tech bubble.
Continue learning: What you need to know about Alibaba
—
Photo credits: leighklotz and Andy Mitchell via Flickr Creative Commons