This week Alibaba Group Holding Ltd., a giant Chinese e-commerce player, will launch an investor road show ahead of a much-anticipated initial public offering (IPO).
It will value the company at about $155 billion and as high as $162.7 billion, according to a new filing with the Securities and Exchange Commission.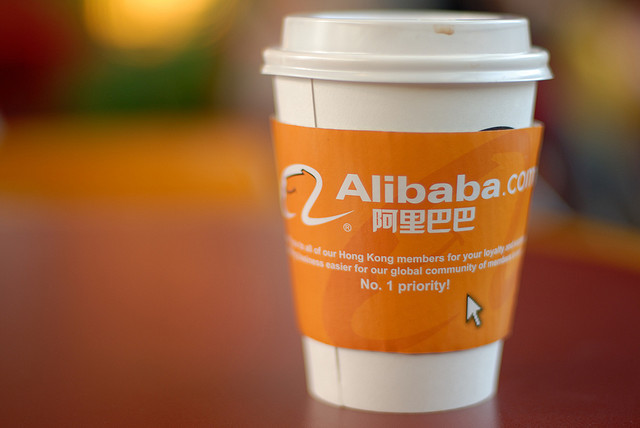 Alibaba is expected to list on the New York Stock Exchange in mid-September under the ticker BABA, in what will be one of the biggest stock debuts ever in the U.S.
Here's what you need to know about the Alibaba IPO:
1) What Alibaba actually does
Alibaba was founded by Jack Ma, a former English teacher from the eastern Chinese city of Hangzhou. The company is kind of a Chinese mashup of eBay (EBAY) and Amazon (AMZN), offering everything from business-to-business web portals, online retail, shopping search engines, and cloud computing. Ma is worth $21.8 billion and is China's richest person. Search giant Yahoo (YHOO) owns a stake in Alibaba.
2) How much it aims to raise
If Alibaba ends up moving the maximum number of shares proposed at the highest price currently anticipated, this IPO could be one for the record books.
The company may end raising $24.3 billion, representing the biggest-ever IPO and eclipsing the $22 billion raised by Agricultural Bank of China (ACGBY) back in 2010.
3) How the valuation stacks up 
Believe it or not, Alibaba would be valued pretty close to Amazon and more than twice eBay (EBAY). The Chinese e-commerce company, though, would be well below its global rival Google (GOOG) and social network giant Facebook (FB).
4) An IPO valuation equal to Amazon's
Don't forget that Alibaba is the dominant player in the world's biggest Internet market, home to 560 million internet users – twice as many as the U.S.
China's equivalent of Black Friday in the U.S. is Single's Day on Nov. 11, the biggest online shopping day of the year. Last November, Alibaba sites such as Toabao and Tmall raked in $5.75 billion in sales in that single 24 hour period.
5) Control of mobile payments
Alibaba's mobile payments service Alipay controls about 70% of all of China's mobile payments in 2013.
On top of that, the company dominates the business-to-business e-commerce business with a nearly 50% share as of early 2013.
6) The risks for investors
In its IPO prospectus, Alibaba has a 38-page section on potential risks. They include government interference, complex corporate structure and high debt levels. This biggest may be this: As a foreign company, Alibaba is exempt from certain corporate governance requirements and doesn't need to file reports and disclosures to the SEC as promptly as American companies.
By the way, this is turning out to be a banner year for U.S.-based IPOs. Some $47 billion has been raised so far in 2014, according a Wall Street Journal article citing Dealogic data. That's not including Alibaba. Throw that in and we could be looking at the biggest IPO year since the dot-com days of 2000, when companies debuting on American stock exchanges raised more than $100 billion.
Wait a second, should we be worried? It's legitimate question because IPOs often tend to ramp up in the ending stages of the bull market.
And what about "super-sized" IPOs like Alibaba?
"Looking at a history of the top 10 IPOs of all time in U.S. markets … mega-IPOs do tend to happen towards market tops," said ConvergEX Group chief market strategist Nicholas Colas.
Continue learning: The Alibaba IPO could be huge for Yahoo shareholders