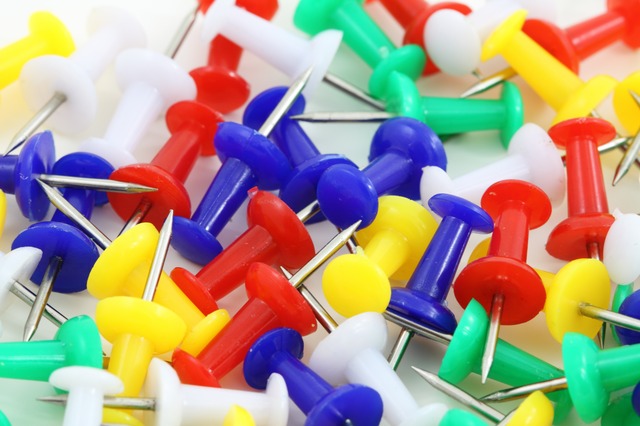 The Dow Jones Industrial Average was down nearly 200 points on Thursday although the U.S. stock index remains near all-time highs, and the buy-the-dip crowd doesn't appear to be throwing in the towel just yet.
Indeed, it has been several years since the Dow has experienced a 10% correction, and it seems like the bears have gone into extended hibernation.
Yet there are signs of weakness if you dig deeper than the major U.S. stock benchmarks like the Dow and S&P 500. Investors may have heard talk lately of some notable "divergences" in the market, including:
The rally in U.S. Treasuries suggests that investors are looking for safe havens amid lingering geopolitical tensions in Ukraine. On Thursday, yields on the 10-year note fell below 2.5% for the first time in nearly a year. Basically, the bond and stock markets appear to be telling two different stories lately. Which one is correct?

Small-cap stocks have significantly underperformed blue chips recently. This could mean investors are reducing risk.

Similarly, investors are running away from so-called momentum and high-growth stocks like social media in another sign they're moving more toward a risk-off stance.
Prominent hedge-fund manager David Tepper made headlines again this week when he said the market is "dangerous right now." It's "nervous time" after such a big rally, he added. Tepper is known for scooping up distressed bank stocks near the market bottom in 2009 and racking up big profits on those trades.
"I'm not saying go short," Tepper said. "I'm just saying don't be too frickin' long right now."
Wall Street's so-called fear index, the COBE Volatility Index (VIX), suggests investors aren't too nervous — they may even be complacent. The VIX touched 12 this week, near a multi-year low.
Uncertainty always lurks in the market, but there do seem to be several mixed messages at the moment.
Therefore, it might be helpful to take a step back for perspective.
From the March 2009 low, the price level of the S&P 500 has increased by about 180%.
That's quite a run, but how does the current bull market stack up in history?
Chart of the Day put out an interesting chart this week looking at just that.
"As it stands right now, the current Dow rally that began in March 2009 … would be classified as well below average in both duration and magnitude," according to the chart service. "However, the magnitude and duration of the current post-financial crisis rally has now reached median status — its magnitude and duration is greater than six and less than six Dow rallies since 1900."
Of course, history never predicts what might happen next in the market. However, the chart does raise the question over whether a correction would be a healthy thing for the market to clear the way for the next potential move higher.
DISCLAIMER: The information in this material is not intended to be personalized financial advice and should not be solely relied on for making financial decisions. All investments involve risk, the amount of which may vary significantly. Past performance is no guarantee of future results.