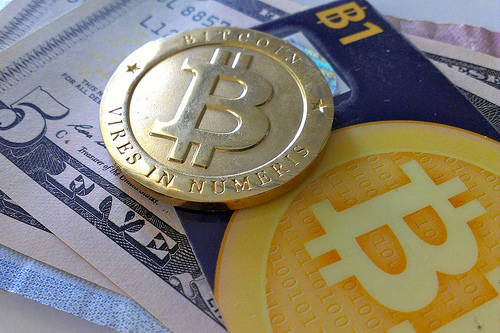 The shutdown of Mt. Gox and reports that about $400 million worth of Bitcoin was stolen from the exchange has shaken the Bitcoin world but it doesn't necessarily mean the end of the virtual currency, says Crabtree Technology portfolio manager Barry Randall.
In fact, he thinks Bitcoin has a future and will eventually become more popular and more widely used.
Randall, who runs the Crabtree Technology portfolio on Covestor, told Meddill Reports he thinks the Mt. Gox shutdown is a temporary setback for Bitcoin:
"Mt. Gox's problems are serious but are mostly bad for Mt. Gox," said Barry Randall, a technology portfolio manager on Covestor, an online marketplace for money managers. "Unless we read that the underlying encryption of Bitcoin has been compromised, then after the headlines fade, the remaining exchanges will beef up their security, and Bitcoin will continue its rocky path to acceptance."
Read the full article here.

Chart source: BitcoinCharts.com.
Photo Credit: zcopley