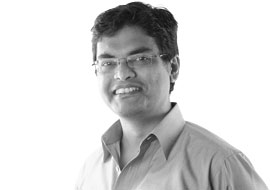 Sanjoy Ghosh, Chief Investment Officer of Covestor
Rock-bottom interest rates are causing income investors to consider areas outside of traditional bonds such as master limited partnerships and real estate investment trusts for yield.
However, investors need to carefully consider the risks associated with these asset classes, says Covestor Chief Investment Officer Sanjoy Ghosh.
Ghosh spoke to BankRate.com about the dividends, taxes and risks of MLPs and REITs:
MLPs are designed as tax pass-through entities so that dividends are not taxed at the corporate level, and they must provide a quarterly distribution. They offer tax savings to individual investors, says Sanjoy Ghosh, chief investment officer of Covestor.com. "The MLP itself is not getting taxed, but the owners of the partnership are. This includes common stockholders, who are taxed when they get the distribution," he says.
When searching for an MLP in a portfolio, Ghosh says that most investors look for more than high dividends — they usually want to see a long history of having sufficient cash on hand. "This doesn't mean cash-rich MLPs are risk-free, though. They are sensitive to interest rates, and a lot of these assets become overpriced when a lot of investors are desperately looking for passive income," Ghosh says.
A number of REITs offer dividends in excess of 6 percent, and some dividend yields go as high as 15 percent. However, the highest dividend yields may be due for a fall. "A number of REITs have lowered their dividends over the past couple of years, because their net investment income has fallen radically as their borrowing costs have gone up," says Ghosh. "Again, dividend payout history is important."
Read the full article at BankRate.com.
This recent blog post included a list of some Covestor portfolios that focus on yield, ranked by risk scores.
Download our free investment guide Generating Income in 2014.
DISCLAIMER:  The information in this material is not intended to be personalized financial and/or tax advice and should not be solely relied on for making financial decisions. All investments involve risk, the amount of which may vary significantly. Investments in MLPs include the risks of declines in energy and commodity prices, decreases in energy demand, adverse weather condition, natural disasters, and changes in tax laws. REITs may be affected by economic conditions including credit and interest rate risks, as well as risks associated with small- and mid-cap investments. Dividends reflect past performance and there is no guarantee they will continue to be paid. Past performance is no guarantee of future results.