The US stock market has been remarkably volatile since October, with significant swings in either direction depending on the trading session.
At one level, in my view, this may reflect competing cross-currents of positive and negative economic trends.

On the plus side, corporate earnings have been pretty strong, climbing at a roughly 10% pace over the past 12 months.

High Gear

The US economy also grew by a brisk 3.5% in the third quarter.

On flip side, there's the prospect of several more Federal Reserve interest rate hikes in 2019.
Another potential negative is the ongoing US-China trade sessions, though both sides appear to be taking a pause on tariffs to negotiate a new trade deal.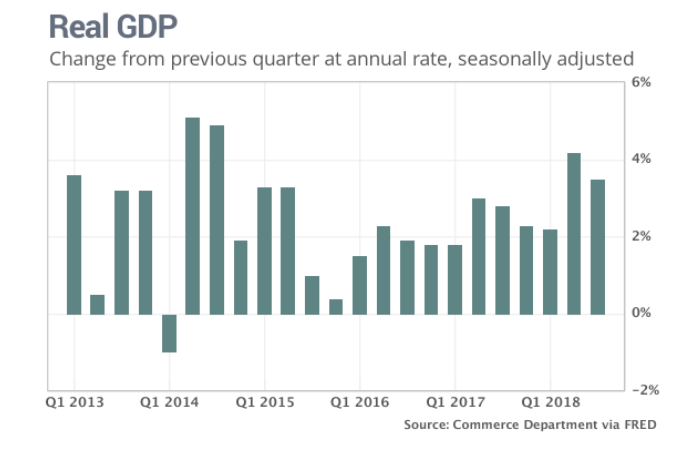 Market Leadership

Another big uncertainty, in my opinion, is that the US stock market seems to lack a leadership sector heading into 2019.
For the last few years, a fired-up technology sector, particularly the so-called FAANG stocks, have pulled up the broader market indexes.
Yet now, the stock prices of bellwethers like Facebook (FB), Apple (AAPL), Amazon (AMZN), Netflix (NLFX) and Google (GOOGL) have retreated.


Tech Pullback

The tech sector has shed 10% of its value in the latest quarter through November 30.
It is still up 7.6% on the year, but trails other sectors like consumer discretionary (+8.7%) and healthcare (14.7%).

Strong bull markets need strong sector leadership, and there may be a trading rotation in the works in my view.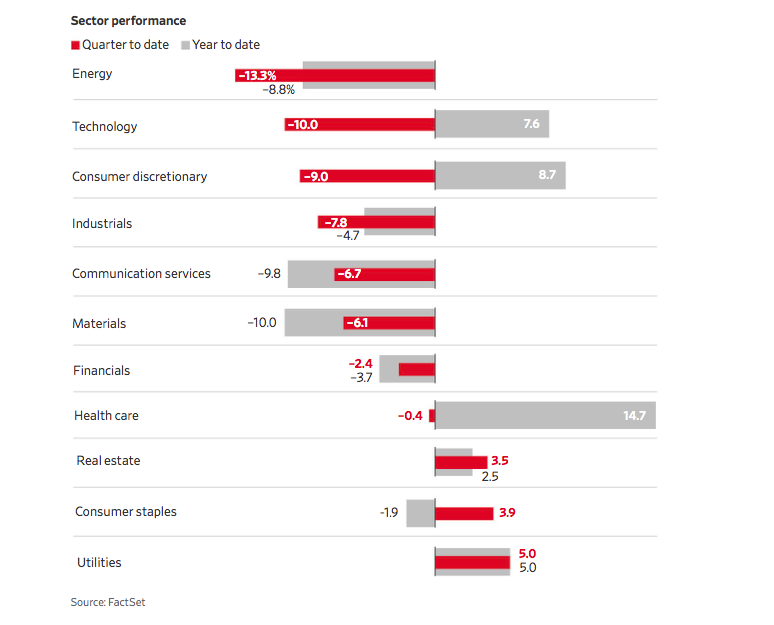 Star Performers

That's not to say there aren't individual tech stocks still turning in amazing gains on the year.
Stocks such as chip-maker Advanced Micro Devices (AMD), heart device specialist Abiomed (ABMD), Netflix and Amazon are still up more than 40% on the year through November 30.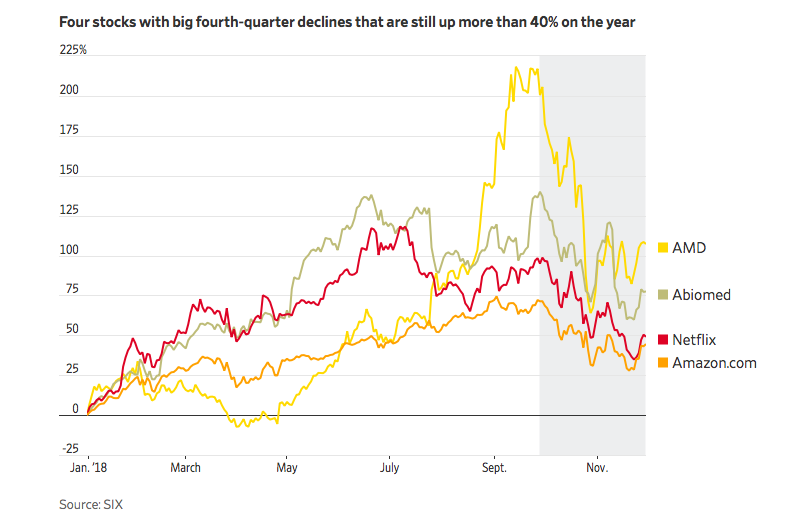 Takeaway
Investors are puzzling over whether the tech pull-back in the second half of 2018 is temporary blip or a sign of a big market leadership shift.
The current bull market is long in the tooth, dating back to March of 2009.
So, in my opinion, it might be wise for investors to review their risk tolerance and portfolio strategies heading into 2019.  
Photo Credit: nick goodrum via Flickr Creative Commons
Disclosure: Certain of the information contained in this article is based upon forward-looking statements, information and opinions, including descriptions of anticipated market changes and expectations of future activity. The author believes that such statements, information, and opinions are based upon reasonable estimates and assumptions. However, forward-looking statements, information and opinions are inherently uncertain and actual events or results may differ materially from those reflected in the forward-looking statements. Therefore, undue reliance should not be placed on such forward-looking statements, information and opinions.