Despite all the wild price swings, the US stock market is pretty much unchanged on the year through July 3, with the S&P 500 Index up just 1.52%.
In my view, there have been many moving parts in this year's stock market, ranging from the fear of rising interest rates and trade wars to the stronger dollar and higher oil prices.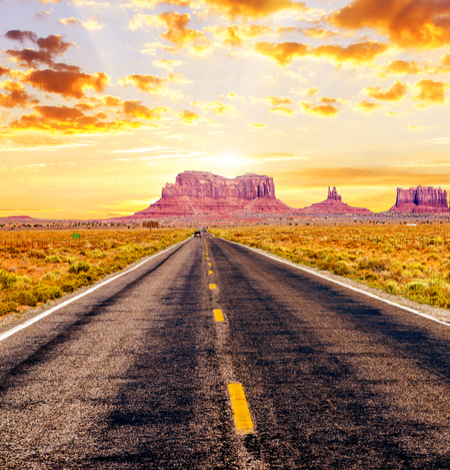 In my view, the present-day stock market is similar to the fall of 2015 and the first nine months of 2016.
Back then, the US Federal Reserve was first embarking on the normalization of interest rates, while the Bank of Japan and European Central Bank were beginning their negative interest rate policy (NIRP) and quantitative easing programs to fight disinflation.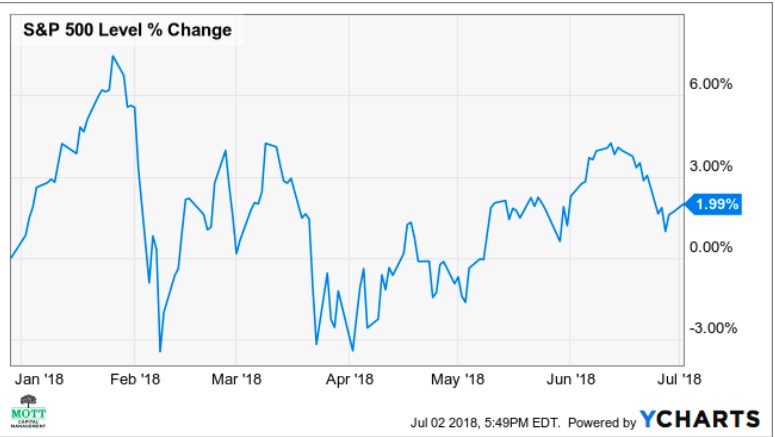 Slowing China
During the same time, the stock market was facing a wave of uncertainty from slowing growth in China, the collapse of oil prices and slowing US corporate earnings. Then came the shock of Brexit and the 2017 presidential election cycle in the US.
This year, in my opinion, positive developments like strong earnings growth and a healthy economy have been offset by negative forces.
The banks have been plagued by a flattening yield curve, as the Fed jacks up rates on the short-end of the curve and a globally low-interest rate environment keeps a lid on the long-end of the curve.
That has hurt financial stocks. In fact, the Financial Select Sector SPDR fund (XLF) is down nearly 11 percent off its highs from early January. Consumer staples have been hurt, too.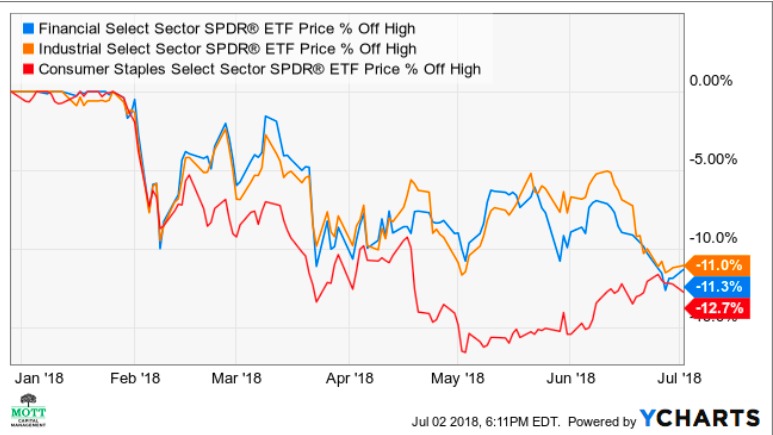 Tech Rally
However, in my opinion, consumer discretionary stocks such as Netflix (NFLX) and Amazon (AMZN) have done very well because their growth has been unaffected by rising global trade tensions or other macro-economic forces.
Technology, biotech, and consumer discretionary stocks are the polar opposite of the financials, industrials, and staples, with all three sectors rising by more than 10 percent on the year.



Takeaway
In my view, all of these high growth stocks will probably benefit from a low interest-rate environment with a low-cost of funding future growth. They may also deliver super-fast revenue and earnings growth to investors in my opinion.
This year has been a contest between the have and have-nots in my view, and it appears things will stay that way for a while.


Photo Credit: Shutterstock