So it begins: The US has slapped tariffs on $34 billion of Chinese imports and Beijing has responded in kind.
So what will this mean for the stock market?
I think right now, Chinese investors are feeling the brunt of the souring climate for global trade.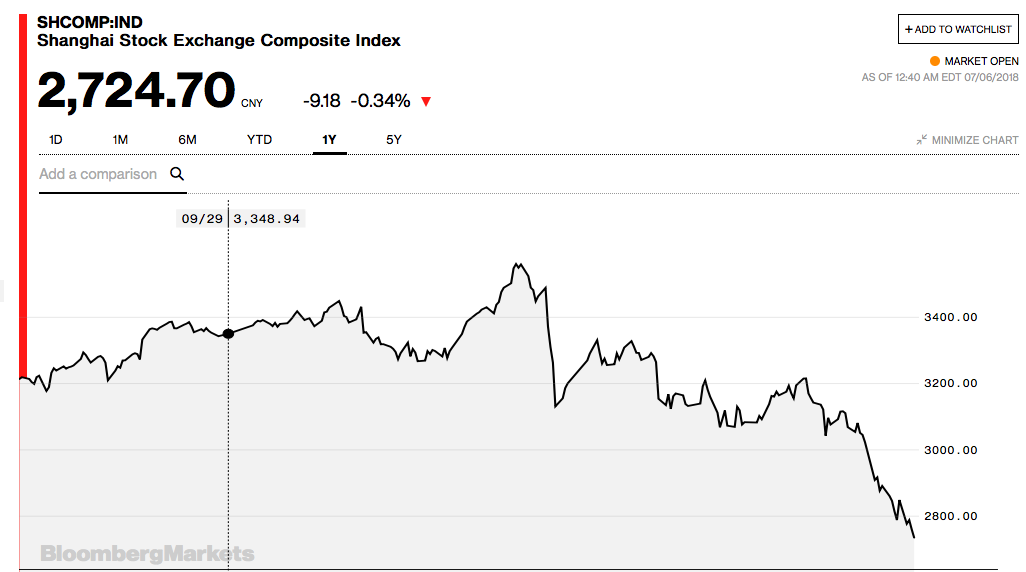 China Bears

Chinese stocks are in a bear market, with the Shanghai Stock Market Composite Stock Index (SHCOMP) down about 19% over the past year through July 6.
In contrast, the S&P 500 Index (SPX) is in the green, up about 3% through July 5.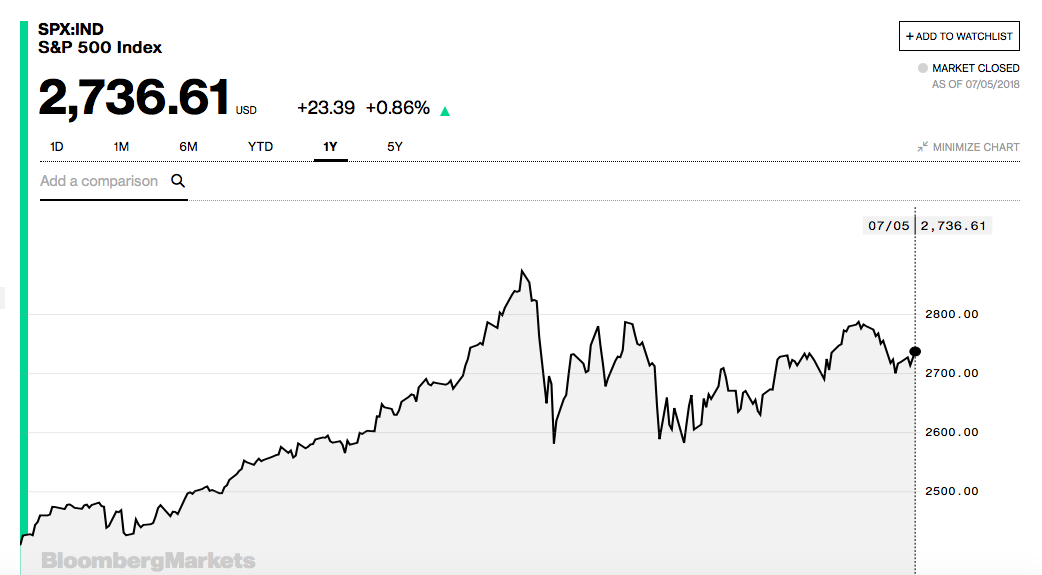 Cold Comfort

I think the current trade rumble reflects the Trump Administration's unease about China's market restrictions, intellectual property rights and the US's $375 billion trade deficit with China.

If the tariff brinkmanship doesn't escalate from current tariff levels, the economic damage may not be severe in my opinion.
Right now, Wells Fargo sees just a 10% chance of a full-blown trade war. Trump has threatened duties on another $200 billion worth of Chinese goods if Beijing imposes countermeasures.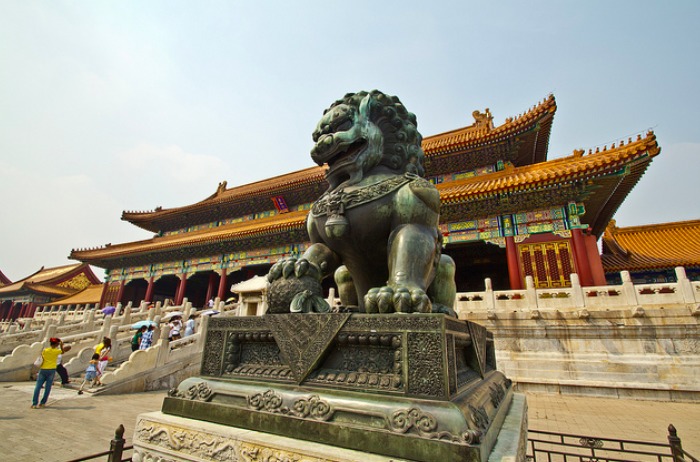 Economic Ties
Chinese leader Xi Jinping wants to upgrade the economy into advanced manufacturing and high-end technology markets.

To get there, the Chinese government plans to steer subsidies and use preferential policies and ambitious local content rules favoring local companies to get there.
The US is pressing China to create a level playing field for foreign companies, but, in my opinion, Beijing is unlikely to budge on what it considers as a national priority to become economically reliant on the West.

Takeaway
In my opinion it's hard to see an easy or quick resolution to the US-China trade fight.
The economic rivalry between the world's two biggest economies seems sure to escalate in my view.
Soon or later, I believe that's going to get fully priced into the US stock market.
Photo Credit: Colin Capelle via Flickr Creative Commons