As we move into the summer months, it's a good as time as any to take a measure of the stock market.
We've come a long way from the sell-off in January.
As of June 18, the S&P 500 Index is up nearly 4% and the Dow Jones Industrial Average has advanced 1%.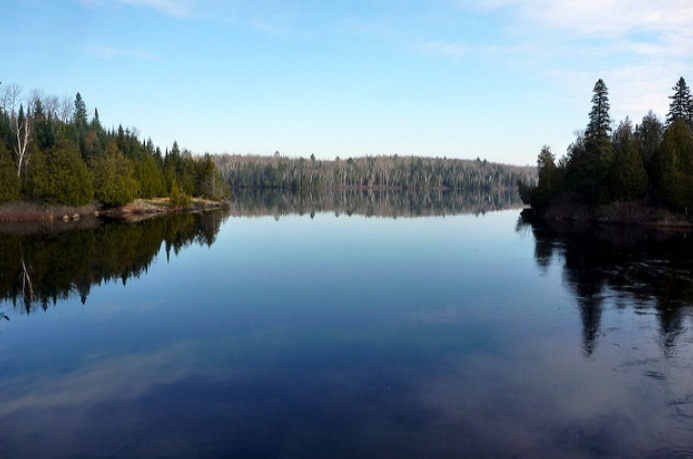 Volatility Eases
One interesting development, in my opinion, has been lower market volatility.

March and April saw wild price swings.  

According to Bespoke Investment Group, S&P 500's average absolute daily percentage change on a rolling 50-trading day basis is now below this bull market's average.

That said, that's nowhere near the record low volatility of 2017.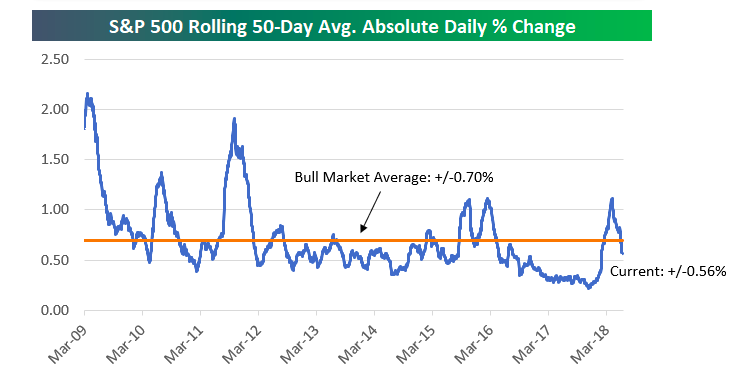 Momentum
Technical analysts have noted that the 58% of the stocks in the S&P 500 are trading above their 50-day moving average.
More broadly, "seven of eleven sectors have healthy readings above 50%," according to an analysis by Bespoke Investment Group.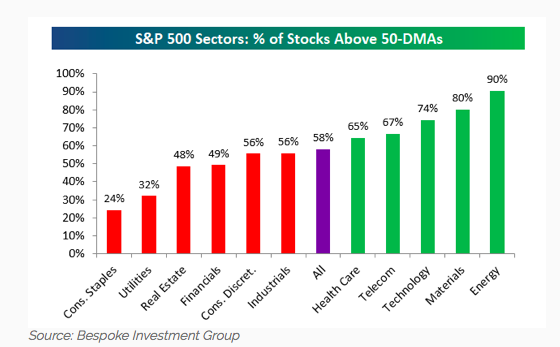 Takeaway
In my opinion, considering all the negative headlines about global trade these days, the stock market has held up well.

Corporate earnings remain robust, price swings are easing and market momentum remains solid.

Not a bad state of affairs as the summer months set in, in my view.
Photo Credit: ActiveSteve via Flickr Creative Commons