President Trump has thrown down the gauntlet with China, vowing to impose tariffs on as much as $450 billion in goods.
Investors are trying to separate the signal from the noise, but a full-fledged trade war would hurt both economies, in my view.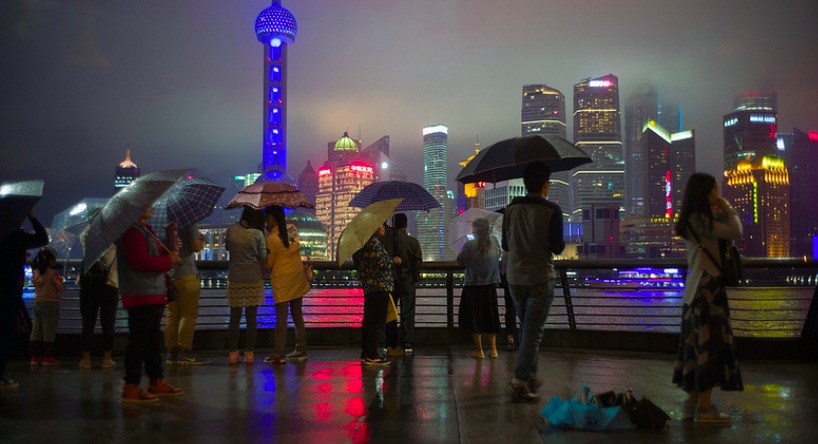 Chinese Investment
China not only buys US soybean exports and Boeing jets, but it's also a major investor in the American economy.
That in turn supports jobs around the country.

Trouble is, there are disturbing signs that Chinese money may be drying up.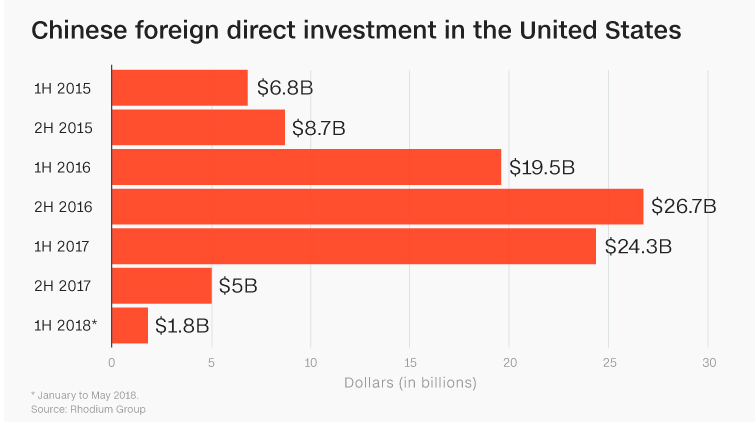 Big Drop

Consider: Chinese investment dropped 92% during the first five months of 2018, a time of growing trade tensions, compared to the same period the year before, according to the Rhodium Group, a research firm that tracks Chinese foreign investment.


Treasury Bonds
China also owns about $1.2 trillion in Treasury bonds.
True, China is unlikely to sell its holdings all at once, in my view. I think it would suffer losses on the way out the door.
However, if it chooses to stop buying new Treasury bonds as old ones mature, that may place upward pressure on US interest rates over time.
Takeaway

There's no denying that China has a long history of product piracy of foreign goods and technology, as well as dumping steel in international markets.

So pushing China to improve its intellectual property protections makes sense, in my opinion. But a full-blown trade war makes doesn't, in my view.
Overall, the two-way trade relationship has been good for both economies.
The US consumer has access to low-priced electronics and clothing made in China. Meanwhile, China has access to high-end aircraft and iPhones.
Here's to hoping cooler heads prevail in Washington and Beijing.
Photo Credit: Alfred Weidinger via Flickr Creative Commons