Some of the world's biggest banks are sitting in the penalty box.
Barclays (BCS), Citigroup (C), J.P. Morgan Chase (JPM) Co. and Royal Bank of Scotland Group recently pleaded guilty to currency manipulation following a Department of Justice investigation.
Such bad behavior has been costly. These giant lenders have paid billions of dollars in legal fees and fines.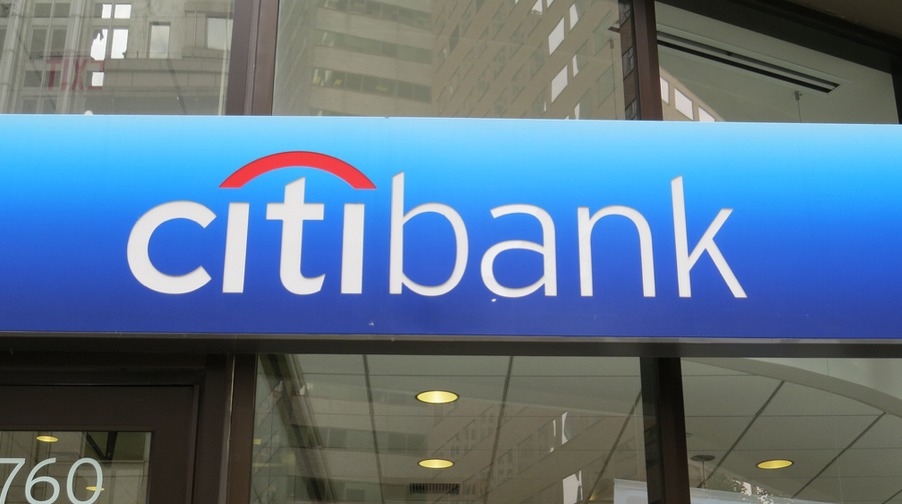 Penalty Box
Global investors, at least for now, seem to be looking past these indiscretions and are focused on what some see as better days ahead.
There's a new bullishness about bank stocks.
The KBW Bank Index of large commercial-bank stocks is up 5.5% since March 31, the Wall Street Journal has pointed out, compared with a 2.8% rise for the S&P 500.
Rising Rates
One reason is the more buoyant outlook for the US economy in the second half of 2015.
Then there's the expected interest rate hikes by the US Federal Reserve later this year.
Higher rates are good for banks because lenders can charge more for loans and make bigger profits on the spread between deposit rates and loan rates.
Right Balance
As long as interest rates don't go up too high, too fast, banks may benefit simultaneously from a stronger economy and higher interest rates.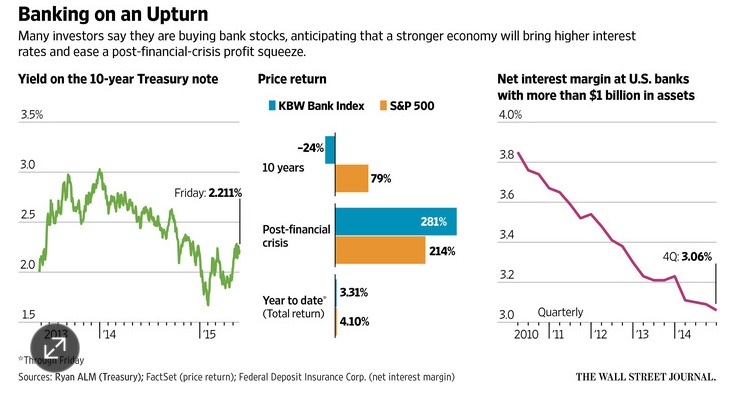 Some portfolio managers argue that current bank stock valuations don't reflect the rosier earnings outlook for banks.
Warren Buffett apparently thinks so.
Berkshire Hathaway (BRK-A) announced in a recent regulatory filing that it has added significantly to its holdings of Wells Fargo (WFC) and US Bancorp (USB).
Takeaway
Banks have certainly taken a reputational hit and paid big fines from financial scandals in recent years.
The Dodd-Frank financial reforms have also driven up costs and dampened profits.
However, the coming shift in Fed monetary policy could be a big plus for bank earnings.
Investors are buying bank stocks with gusto and the sector could surprise on the upside in the second half.
Photo credit: Bruceg1001 via Flickr Creative Commons