The first quarter earnings season is underway, and the results are remarkably robust.

By one measure, U.S. companies are on pace to record their best slate of quarterly earnings in more than two decades.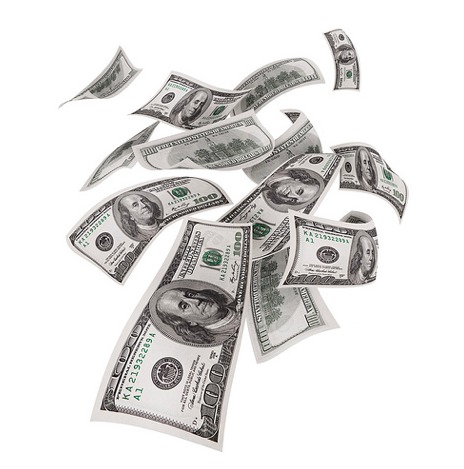 Earnings Beats
Some 80% of the S&P 500 companies reporting that have reported so far topped earnings forecasts, according to data from both Thomson Reuters I/B/E/S and FactSet.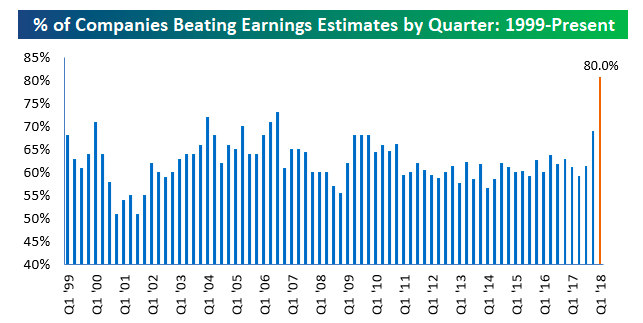 Corporate earnings are getting a nice boost from low interest rates and synchronized global economic growth.
Revenue Beats
The results are less impressive on the revenue front.

Roughly 64% of companies have beaten revenue estimates, according to Bespoke Investment Group.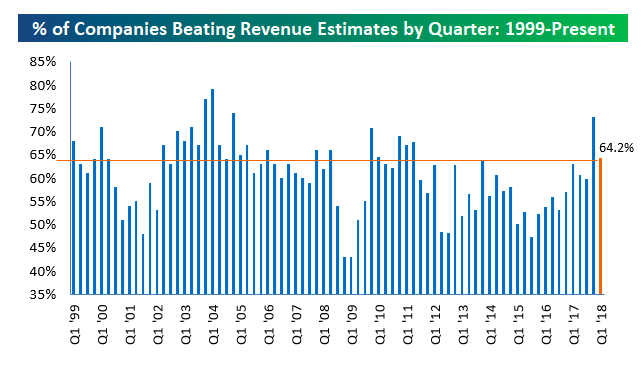 In the second chart below, we show the percentage of companies that have exceeded consensus top-line revenue estimates on a quarterly basis.  In terms of revenues, the beat rate looks much different this season compared to earnings. Only 64.2% of companies have beaten revenue estimates, which is nearly 16 percentage points below the EPS beat rate.
The softer revenue could be a sign of trouble, Bespoke points out:
"If we had to choose, we'd prefer the top-line beat rate to be stronger than the bottom-line beat rate, because sales are harder for companies to manipulate.  Last earnings season we actually saw a stronger revenue beat rate than earnings beat rate, but the opposite has been the case so far this season."
Takeaway
The Dow Jones Industrial Average and S&P 500 Index are pretty much at the break-even point as April winds down.
If stock prices are going to shift back into green territory, strong earnings growth is essential.
Earnings look robust, but keep on an eye on top-line growth heading into the second quarter.
Photo Credit: 401(K)2012 via Flickr Creative Commons