The current bull market is one for the history books, clocking in at more than 8 years and 7 months as of October 23.
Now, as Bespoke Investment Group points out, the long stock rally may be approaching yet another inflection point.
In the first 15 trading days of October, the S&P 500 has repeatedly hit one record high after another.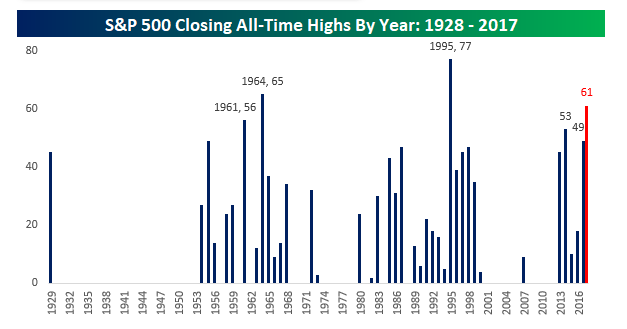 High Notes
For the year, Bespoke estimates that 2017 may see 61 record closing highs for the S&P 500 based on the pace of new high marks so far this year.
If so, 2017 would rank No. 3 only behind 1995 (77) and 1964 (65) going back to 1928.
And here's the potential good news as Bespoke points out: "Not only were both of those years good for bulls, but the years that followed them were also positive with a gain of 9.1% in 1965 and 20.3% in 1996."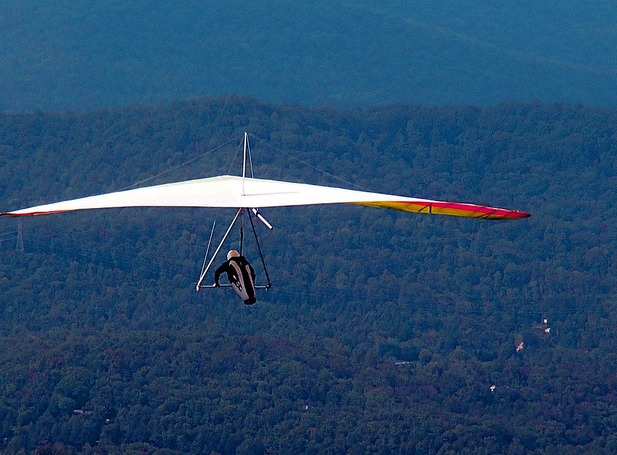 Takeaway
It can never be said enough that past performance is no guarantee of future success when it comes to the stock market.
That said, there may be more stock market upside in coming months if current proposals for changing the tax code and cutting corporate tax rates can be enacted, according to a recent post by Mott Capital Management.
On top of that, corporate earnings are robust.
According to S&P Dow Jones Indices, since bottoming in mid-2016, the earnings of companies listed on the S&P 500 are expected to surge by 51 percent, reaching $131.23 for the full year 2018.
Photo Credit: Thomas Wolff via Flickr Creative Commons