A report that Facebook (FB) may be willing to pay hundreds of millions to retain the rights to music featured in videos uploaded by users and page owners is intriguing for two reasons.
If true, Facebook may be readying to take on Google (GOOGL) YouTube's dominant position as the destination for music videos.
More broadly, it's great news for a global music industry that's spent the last 15 years dealing with declining revenue and disruptive technological change.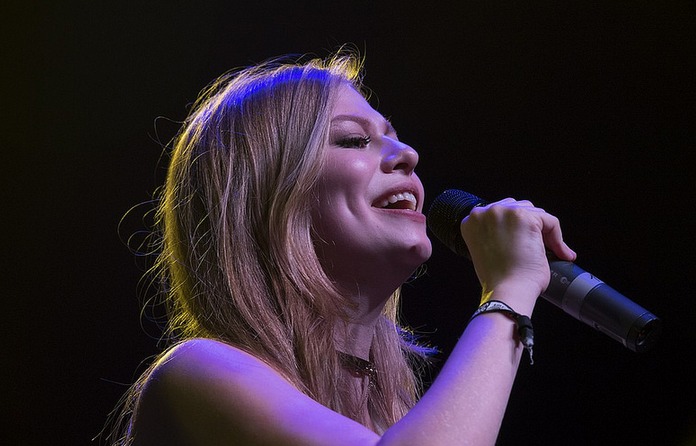 Streaming Revenue
Thanks in large part to the explosive growth in streaming, the global music market expanded by 5.9% in 2016, according to the IFPI Global Music Report 2017.
That's the highest rate since IFPI began tracking the market in 1997
Total revenue for 2016 was $15.7 billion. True, that's a shadow of the nearly $25 billion in revenue the industry raked in back in 1999.
But it also marks two years of positive annual growth after a long run of stagnation.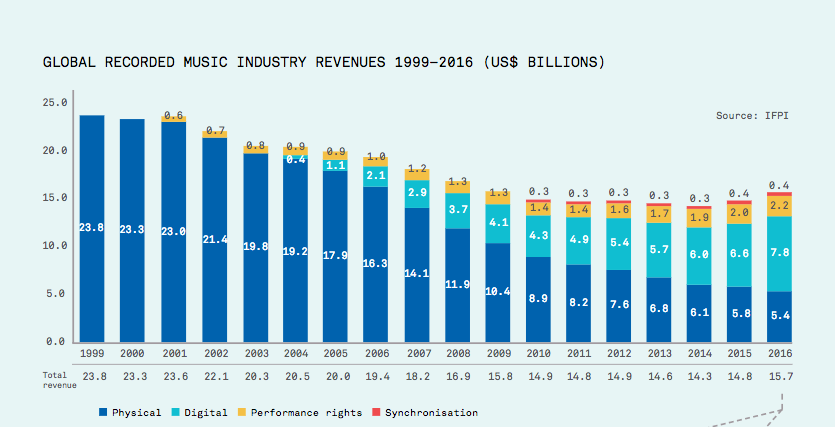 Digital Rules
Consider that as of the end of 2016 there were 112 million users of paid music streaming subscriptions, powering year-on-year streaming revenue growth of 60.4%.
Digital income also surpassed the 50% mark in terms of total global revenue.
The popularity of streaming services such as Spotify, Pandora (P) and Apple's (AAPL) iTunes has been a lifeline for the industry.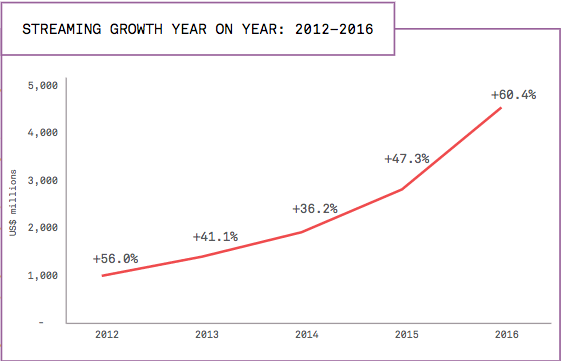 Takeaway
The growth in streaming is finally making up for the steep declines in digital downloads and sales of physical CDs.
Streaming is also powering revenue growth in developing music markets such as China and India.
In my opinion, after a decade-plus run of revenue declines, the music industry finally has something to sing about.
Photo Credit: ANSPressSociety via Flickr Creative Commons