The Dow Jones Industrial Average continues to move from strength to strength and has just blown by another milestone: the 22,000 mark.
The Dow and the S&P 500 Index are up 11%, while the tech-laden NASDAQ has advanced 18% on the year through Aug 2.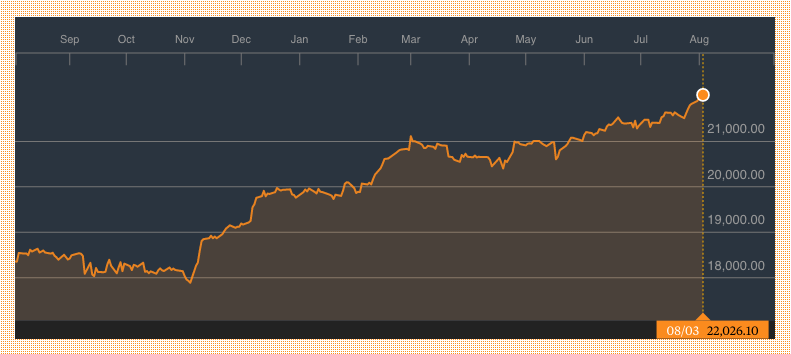 Robust Earnings
The reason is straightforward: US corporate earnings are on a roll.
The Wall Street Journal reports that of the 58% of S&P 500 constituents that reported second-quarter results through July 31, according to research firm FactSet, some 72% beat analysts' expectations for earnings and sales.
As long as corporate profits march merrily along, the political paralysis in Washington on health care reform, taxes and infrastructure spending may not matter all that much in my view.
Tech Titans
Check out the monster market valuations in tech world.
Apple (AAPL), Alphabet (GOOGL), Microsoft (MSFT), and Amazon.com (AMZN) are all members of the $500 billion club in terms of market capitalization.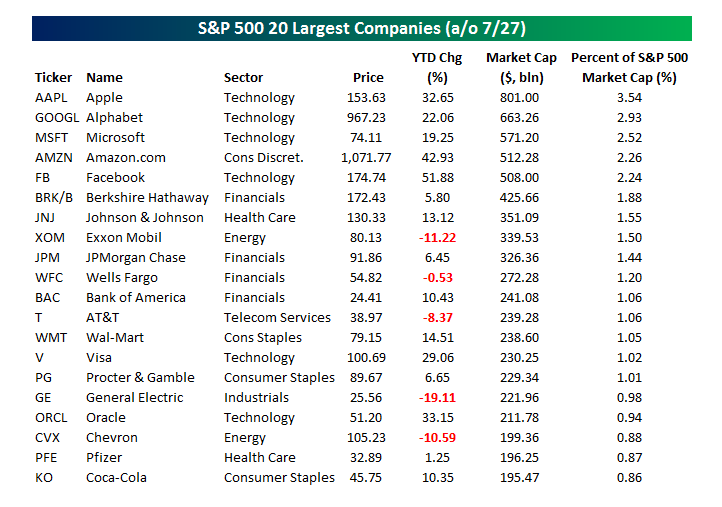 Market Risks
What could go wrong? Two risks come to mind in my opinion.
The overall economy grew by 2.6% in the second quarter, meeting expectations. That's solid but scarcely spectacular.
Secondly, US stocks are pretty much the most expensive on the planet when it comes to the price-to-earnings ratio and the cyclically adjusted PE (CAPE) ratio.
When StarCapital Research analyzed 40 stock markets by various metrics, the US was the most expensive, according to a recent post by MarketWatch.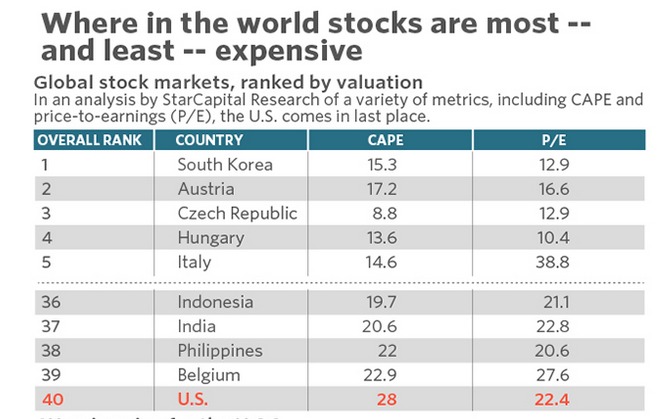 Takeaway
The US stock market is taking investors on the sweetest of joy rides.
That said, stock valuations are pretty lofty and there are potential risks looming over the horizon.
In my opinion, the discerning investor should consider taking some profits off the table or rebalancing their portfolio to meet their long-term financial goals.
In my opinion, all good stock market runs come to an end at some point.
Photo Credit: Will Power via Flickr Creative Commons