The average person knows Porsche and Mercedes as high-end automobile brands. A smarter-than-average person knows these brands are owned today by Porsche AG and Daimler AG, respectively.
In my view, these German firms' histories point to a substance and influence a bit greater than, say, Hyundai.
The founding father of Mercedes, Karl Benz, actually patented the automobile in 1886. And Porsche managed to outrun a sketchy origin story (Stalin and Hitler played key a role) and become something more than a car: a symbol of something akin to gold. Some would even say, there is no substitute.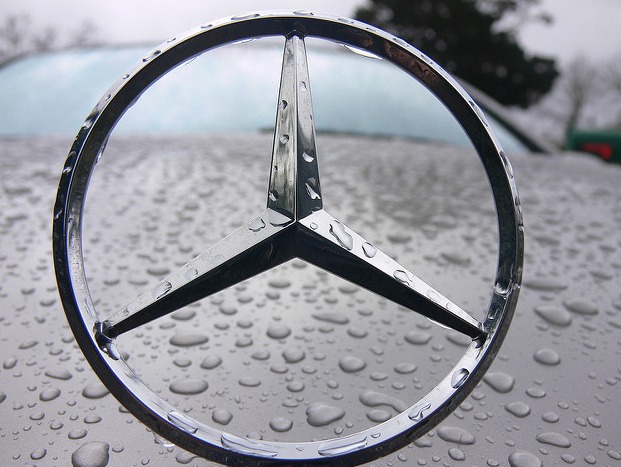 Venerable History
Less well known to the average person is that both Porsche and Mercedes have long and glorious histories in auto racing. Each company has been racing nearly since their inceptions; each has vital racing programs today.
The Mercedes Formula 1 team is the three-time and defending manufacturer and drivers' champion. Porsche's history is in sports cars, and they are the defending champion at the 24 Hours of LeMans, a race they have won a record 19 times, most recently in June of this year.
Shifting Gears
Remarkably, however, both automakers announced in late July they would be leaving prestigious race series with which they have been linked for decades.
Mercedes is leaving the German Touring Car series, where it has been champion more than 50% of the time. Porsche is withdrawing its factory team from the top prototype class of the World Endurance Championship, which includes the LeMans race.
Are the Germans going to just coast on their glory? Nein! Both firms have announced plans to compete in Formula E, which utilizes fully battery-powered and electric motor-driven racecars. Formula E, which just completed only its third year of existence will welcome both Porsche's and Mercedes' factory teams for the 2019 race season. Apparently, there is a substitute: electricity.
Porsche and Mercedes have made some interesting choices with this decision. First, it's a technology choice. Why? Because initially, the Formula E race series was contested in identical cars, using batteries and motors provided by single vendors.
But beginning in its second year Formula E became an "open series," with teams allowed to make or buy their own power  plants and energy storage devices.
Catching Up
In other words, racing in Formula E will serve both firms as a relevant form of research and development. This knowledge can't come soon enough: neither German carmaker sells a purely electric vehicle. Instead, both are playing catch-up with Tesla.
They are also playing catch-up with BMW, which not only already has an electric car in production – the i3 – but also announced its own Formula E effort this year.
Equally important, Porsche's and Mercedes's Formula E racing effort is a marketing choice.  All the traditional gasoline-powered auto racing worldwide consumes a miniscule amount of fossil fuel.
But recent political developments have made it seem prudent for companies involved in racing to move toward zero tailpipe emissions both on the road and on track.
Great Britain and France, each with long car making and car racing histories, have each pledged in 2017 to end sales of gasoline and diesel-powered vehicles within a few decades. Going E-racing sends a loud, er, distinct message to consumers and regulatory overlords.
Ferrari
So now to the most important question: WWFD (What Will Ferrari Do)?  Like the Germans, newly independent and publicly traded Ferrari has a heritage and a business model built on high-end cars and racing glory.
The Italian company even managed to build and sell a gas-electric hybrid hypercar, the LaFerrari, which out-performed all its gas-powered predecessors.
But right now, Ferrari has no plans to offer a fully electric road or race car. Something will have to give, though, given the political winds and the plausibility of mainstream electric vehicles brought on by the sales success at Tesla, Nissan and General Motors.
Harley Stumbles
While Ferrari considers its future, it should look to another maker of aspirational vehicles: Harley-Davidson. The motorcycle maker long-ago stopped pretending to make modern bikes and instead became a lifestyle brand, selling bikes and related gear as a nostalgia trip.
But now Harley owners are aging out, and the brand's sales were down 5% year-on-year in its last quarter. Harley stock is down about 10% from a year ago; Ferrari's shares have more than doubled.
Will Ferrari bravely follow the German carmakers into the future, or the American bikers into the past? Or more horrifyingly, what if it doesn't matter, as cars become indistinguishable autonomous transportation pods, devoid of personality and programmed by nerds in consultation with lawyers and ethicists.
For those of us for whom cars represent an almost romantic ideal of freedom, that prospect is painful to imagine. But we'll know soon enough because that's the thing about the future: there is no substitute. Here it comes!
Photo Credit: Jessica Marz via Flickr Creative Commons