Active managers have had a tough time since the US financial crisis.
Consider: The last year half of all active funds beat their benchmarks indexes was way back 2009, according to data compiled by Morningstar.
In 2016, only 31% of actively managed funds beat their benchmarks.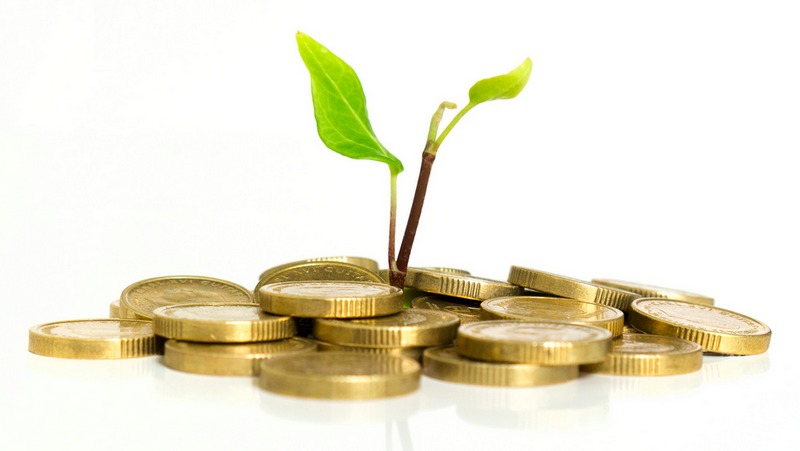 Comeback?
At the same time, money has flowed out of actively managed investments into low-cost, index tracking funds and smart beta strategies.
But hold on for a moment.
The Wall Street Journal reports there's evidence that active funds may be making a comeback, at least in early weeks of 2017.
Rebound
The paper notes that as of Feb. 28 some 45% of all  actively managed stock, bond and other mutual funds based in the U.S. were outperforming their benchmarks, citing Morningstar figures.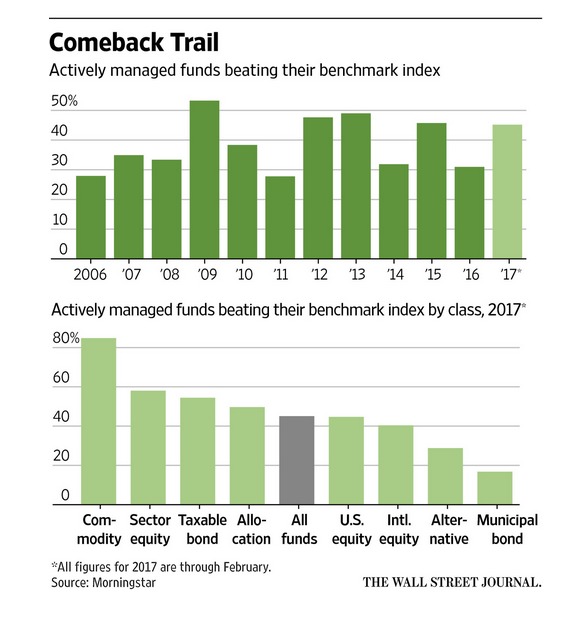 Trump Pivot
Active managers may have an edge this year, thanks to the Trump administration's push to lower taxes and slash regulations.

Funds run by active managers can pivot and redeploy assets faster than passively-managed products.
Actively-managed commodity funds, of which more than 80% outperformed their benchmarks through the end of February, are also having a great run.
Takeaway
Actively managed funds have taken a reputational hit in recent years, thanks to substandard returns and capital outflows.
So far this year, though, they seem to be getting their groove back.
Photo Credit: Pictures of Money via Flickr Creative Commons