As a candidate, Donald Trump promised to be nothing less than, "the greatest jobs President God ever created."
President Trump has his work cut out for him.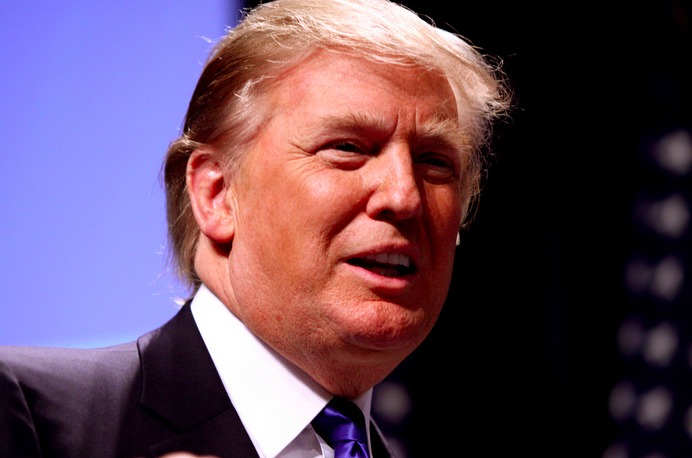 The Bespoke Investment Group has taken a look at various presidents' net, job-generating performance winding back to the Truman administration.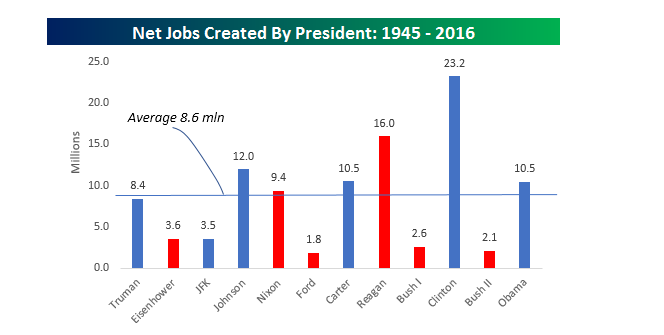 Big Numbers
What's clear, is that Trump will have to put some impressive numbers on the board to live up to his boast.
During the Clinton years in the booming 1990s, the economy generated more than 23 million jobs on a net basis.
On the Reagan administration's watch the decade before, some 16 million jobs were created.
Obama Bounce
Even President Obama, who came to office in the midst of a historic financial crisis, managed to see positive jobs growth of some 10.5 million.
On average, each administration has seen 8.6 million jobs created when they ran the country.
Here's the breakdown in terms of average monthly growth.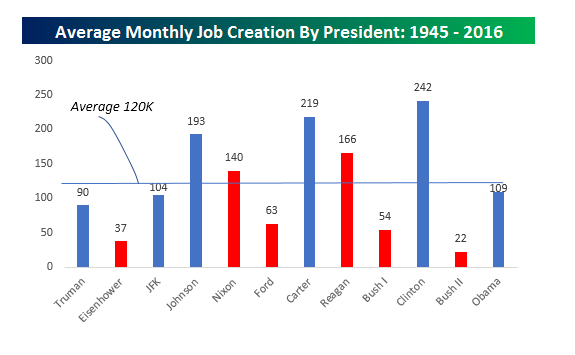 Takeaway
As a candidate, Trump had a tendency to reach for superlatives when it came to making campaign promises.
Now, he faces the reality of governing a complex economy that's basically at full-employment, according to Fed Chairman Janet Yellen.
Interest rates are heading up.
True, Trump is lucky to have inherited an economy on sound footing.Yet, in my opinion, generating huge job gains from here on out won't be easy.
Photo Credit: Gage Skidmore via Flickr Creative Commons