Finally, some welcome news for the energy industry.
Oil prices have gained 30%-plus this year and both West Texas Intermediate, the U.S. benchmark, and Brent crude, the global benchmark, traded above $50 in early June.
Energy Stocks
The signs of a more stable oil market have boosted energy stocks, which were pounded much of last year.
The SPDR S&P Oil and Gas Exploration & Production ETF (XOP) is up 18% on the year as of June 2.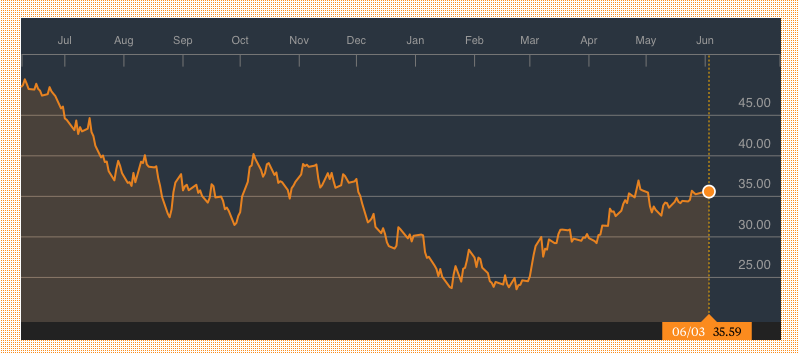 The IEA (International Energy Agency) also sees the crude oil supply and demand gap narrowing by yearend.
Risk Factors
All that said, the oil price recovery is likely to be a slow one in my view.
The global economy is struggling and that's bad for oil demand.
In April, the International Monetary Fund (IMF) lowered its forecast for global growth in 2016 to 3.2 percent, given the slowdown in China as well as weak growth in Europe and Japan.
OPEC Standoff
Nor are there any signs that OPEC is serious about adopting a production ceiling any time soon, given the geopolitical and economic rivalry between Saudi Arabia and Iran.
On top of that, the Wall Street Journal reports, the Saudis have cut the price of their oil to customers in northwest Europe and the Mediterranean.
Takeaway
Oil prices have rebounded from historic lows in February and that's sparked a rally in energy stocks.
Yet, the headwinds facing oil producers remain severe, thanks to sluggish global growth.
China, the world's biggest energy user, is facing its biggest slowdown in more than two decades.
Add it all up, and it's clear that the oil price recovery likely will be a glacial one in my view.
Photo Credit: Martin Burns via Flickr Creative Commons