New month, same story.
For the third month in a row, the market has been in a sideways pattern, a neutral zone, that is neither bullish enough to break out nor bearish enough to break down.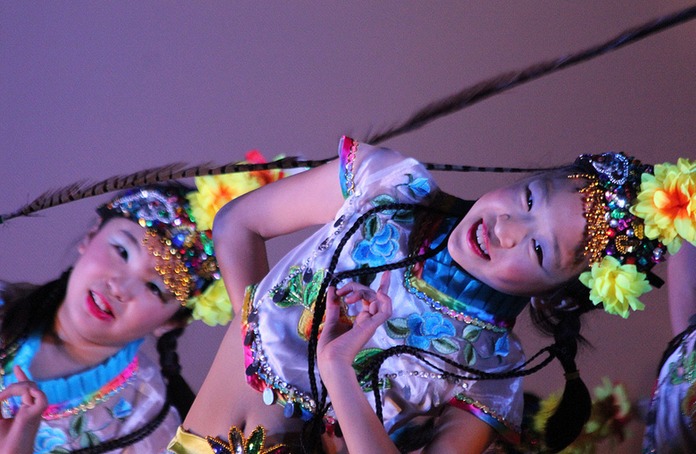 The chart below demonstrates some of the support and resistance levels we are watching on the FTSE All World Index that define this zone.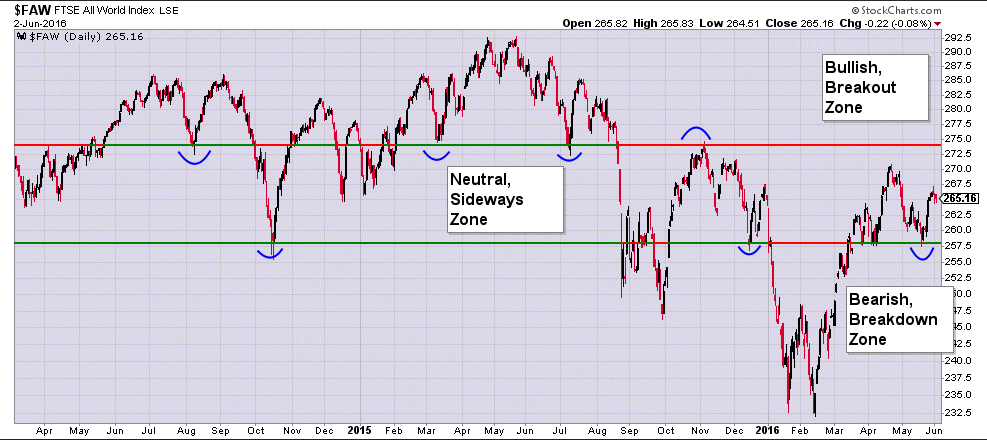 Staying Cautious
Last month the general theme of our sector positions was to: Go long, but safely. This month is very similar.  
Our positions include iShares MSCI USA Minimum Volatility (USMV), Vanguard Mega-Cap Value (MGV), Utilities Select Sector SPDR (XLU), iShares US Telecommunications (IYZ), iShares US Medical Devices (IHI), and Vanguard REIT (VNQ).
USMV is a Minimum Volatility ETF, which is designed to be fully invested in stocks, but to maintain a lower level of volatility.  
For instance, this fund currently has a beta of 0.68, which means that it has tended to be about 30% less volatile than the overall stock market historically.
Mega-Caps
Another one of the holdings is MGV, the Vanguard Mega Cap Value ETF.  
As the name suggest, this fund invests in many of the largest companies in the United States, companies that are mature and slower growing and provide a higher margin of safety than smaller, fast growing companies.
The rest of the holdings are sector-specific, rather than broad-based. They include utilities, telecom, medical devices (healthcare), and real estate.   
Wild Card
All of these can be considered to be traditionally defensive equity sectors. In my opinion, the biggest risk going forward is whether or not the Federal Reserve raises interest rates this month.
Utilities and real estate tend to be sensitive changes in interest rates, and an increase in rates could negatively impact these sectors.
In my opinion, the most important thing to remember in a sideways market is to avoid guessing what's going to happen or place all your bets in one direction before the market has proven itself.  
For that reason, we like these investment choices because they should allow us to participate in much of the gains should the market breakout, but also potentially provide some protection should the market breakdown.
And there's enough big news events happening this month (interest rates as well as the Brexit vote) that there's a good chance the market could propel itself out of the sideways zone and establish a new trend.

Photo Credit: Quinn Dombrowski via Flickr Creative Commons