The first quarter of 2016 has been a wild one with surprising gyrations in global stock and commodity prices.
The S&P 500 Index (SPX) and Dow Jones Industrial Average (INDU) are hovering right around break-even for the year.
Yet some asset classes have been white hot this year, clocking in with double-digit gains as of March 16.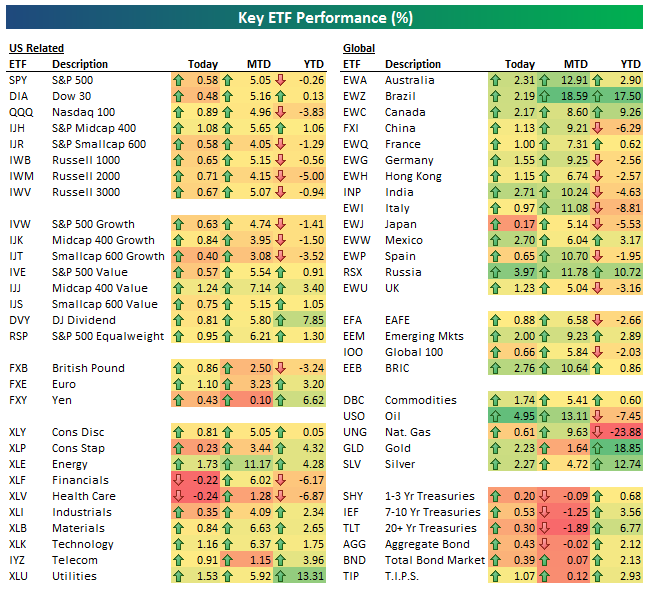 Here are four top-performers:
Utilities Rule
Think utilities are boring. Well, their returns aren't.
The Utilities Select Sector SPDR (XLU) fund is up 13% on the year.
In volatile markets, utility stocks are often viewed as great dividend plays. Many also enjoy government-regulated prices they can count on. That spells earnings reliability.
That said, these stocks are on the pricey side, according to a recent post by Barron's  
Big utility stocks trade at an average of 17 to 18 times projected 2016 earnings, which isn't cheap considering annual industry earnings growth is generally in the low- to mid-single-digit range. The sector now trades at a premium to the S&P 500, which fetches about 16 times estimated 2016 operating earnings.
Brazil Bounce
Brazil is the midst of a massive corruption scandal involving state oil giant Petrobras (PBR).
The drama has ensnared both former Brazilian President Dilma Rousseff, who faces impeachment proceedings, and her predecessor Luiz Inácio Lula da Silva.
The economy has been hit hard by political instability and the global downturn in commodity has helped pushed this emerging nation into its worst recession in a century.
New Government
So why would anyone be bullish on Brazil?
Investors seem to be betting that Brazil is heading for a government shift and the next group of leaders will have a mandate to reflate the economy with a massive stimulus package.
As a result, the benchmark Ibovespa Brasil Sao Paulo Stock Exchange Index is up about 10% on the year.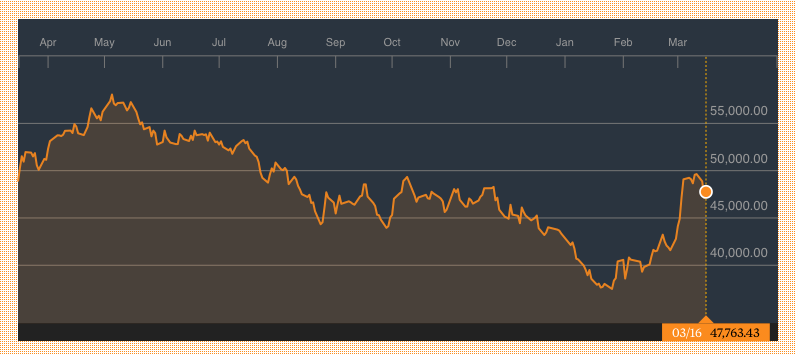 Russia
This big energy exporter has been crushed economically by the tumble in oil prices and faces Western economic sanctions over Russian incursions into Ukraine.
Yet the mini-rally in crude oil prices in recent weeks has offered glimmers of hopes to investors.
And Russian stocks have performed well when compared to other developing markets.
"On a risk-adjusted basis," a Bloomberg analysis shows, "Russian equities have risen the most this year among the top 10 markets represented in MSCI developing-nation stock gauge."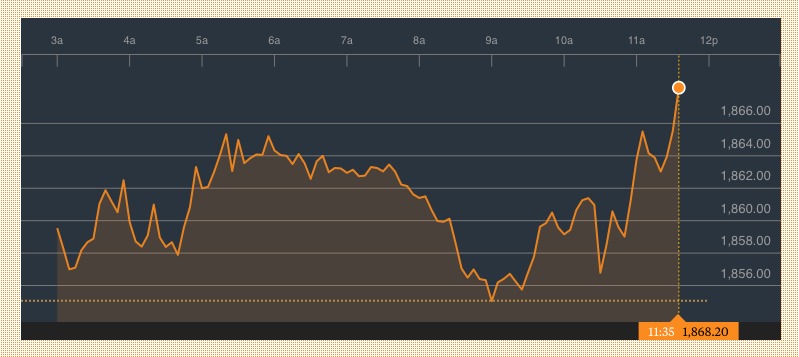 Gold
The gold bugs are back as stock market and currency instability have boosted demand for the precious metal, thought by some to be the safest repository of wealth.
Demand has been particularly strong in Southeast Asia
where currencies are unstable. Chinese consumers are also pulling money out of stocks and buying gold.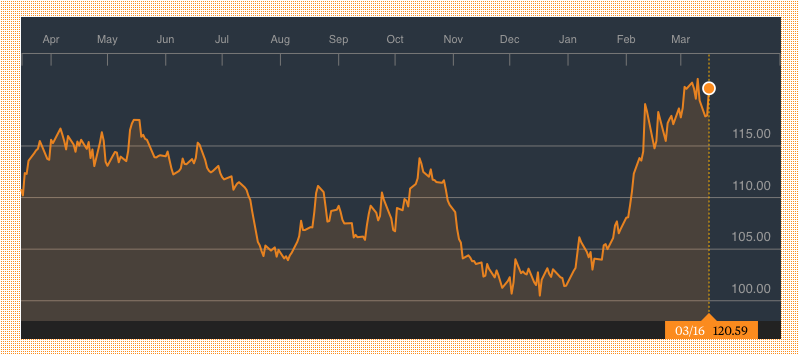 Takeaway
When one part of the global markets sinks, others thrive.
Investors hunting for dividend plays in the utilities sector have enjoyed robust returns in 2016.
So have the daring investors, who have waded back into the Brazilian and Russian markets.
This year is still young, but there is money to be made even in a choppy market environment.
Photo Credit: Rodrigo Soldon via Flickr Creative Commons